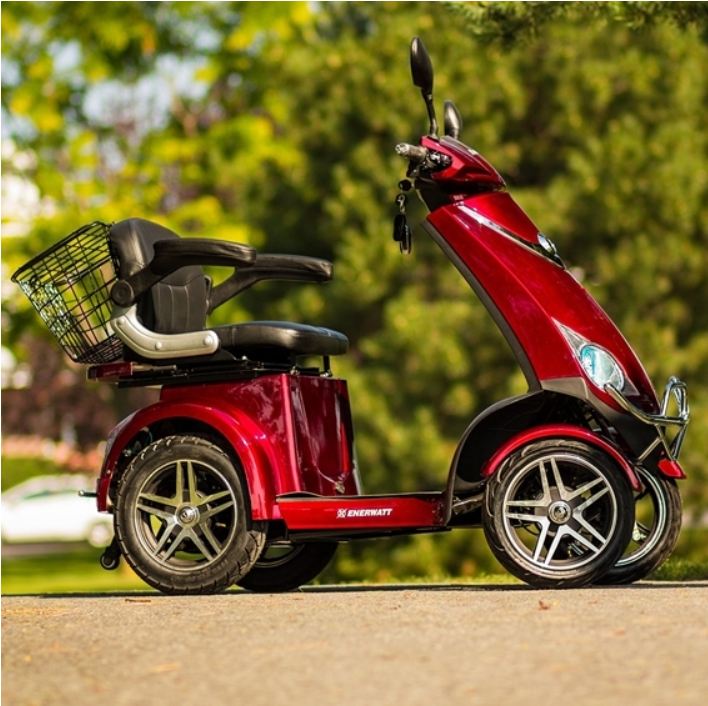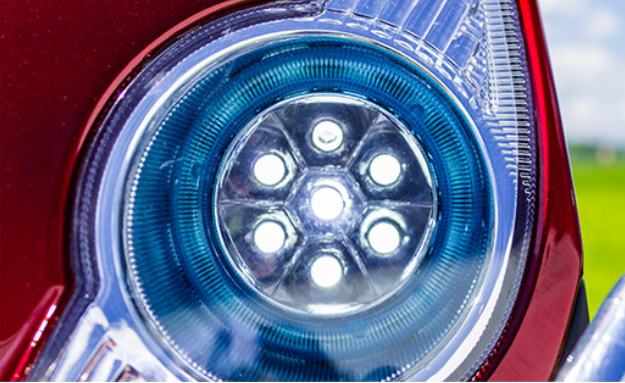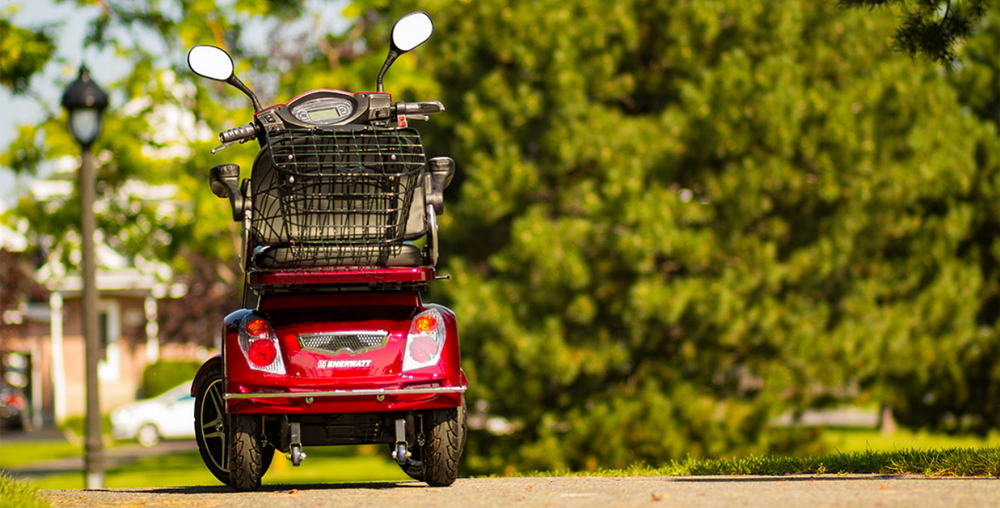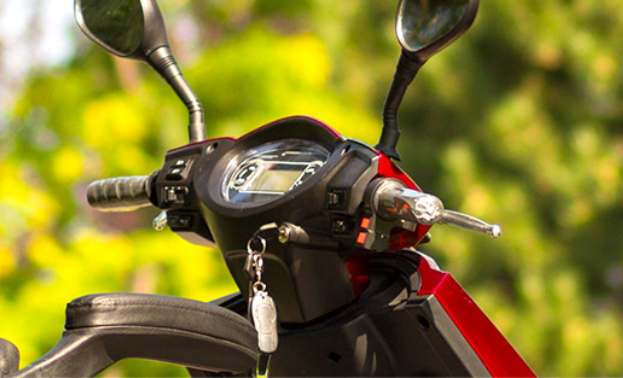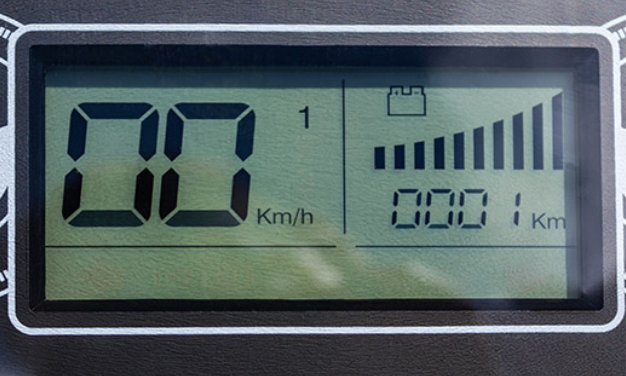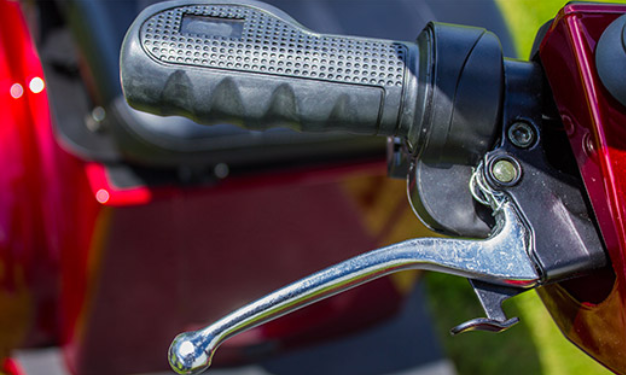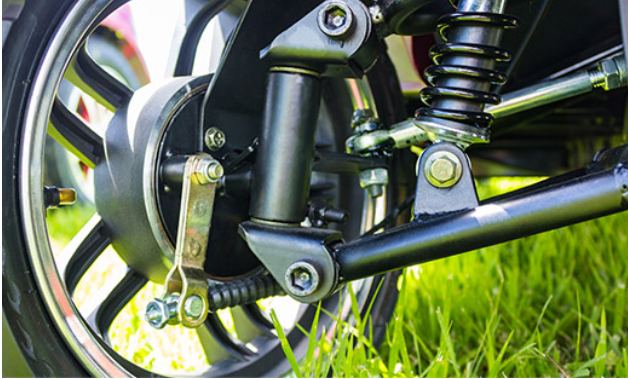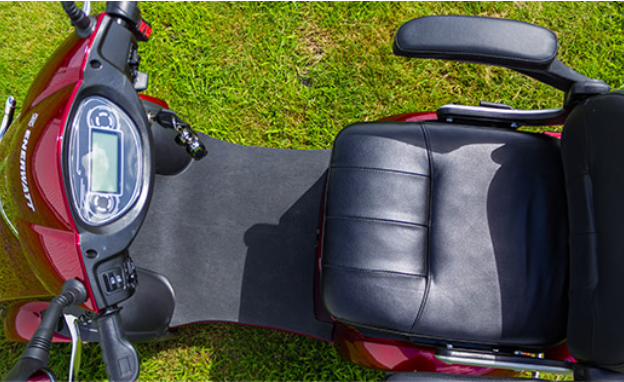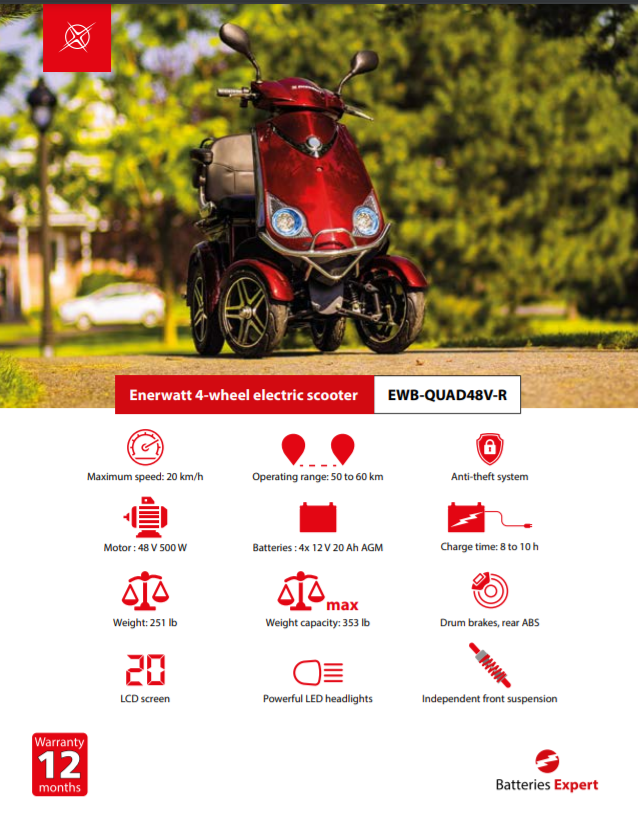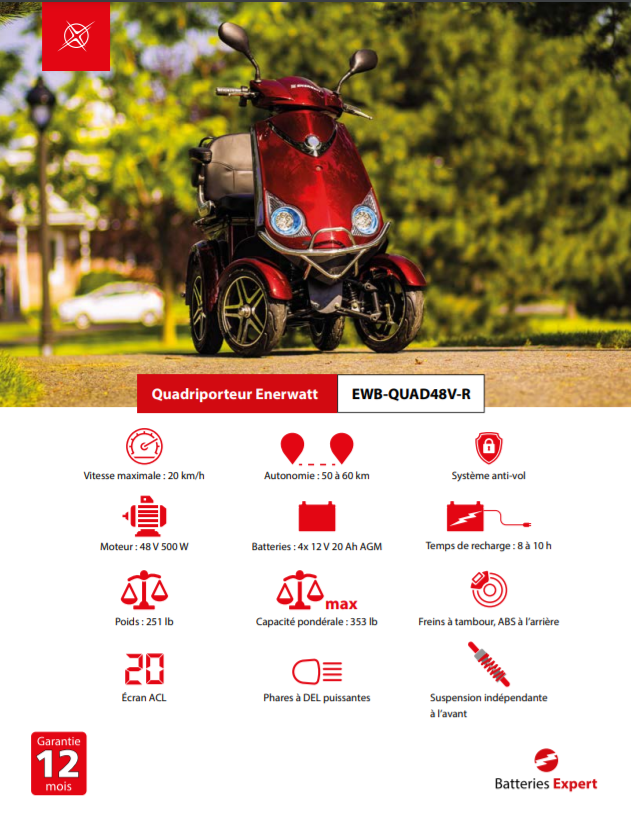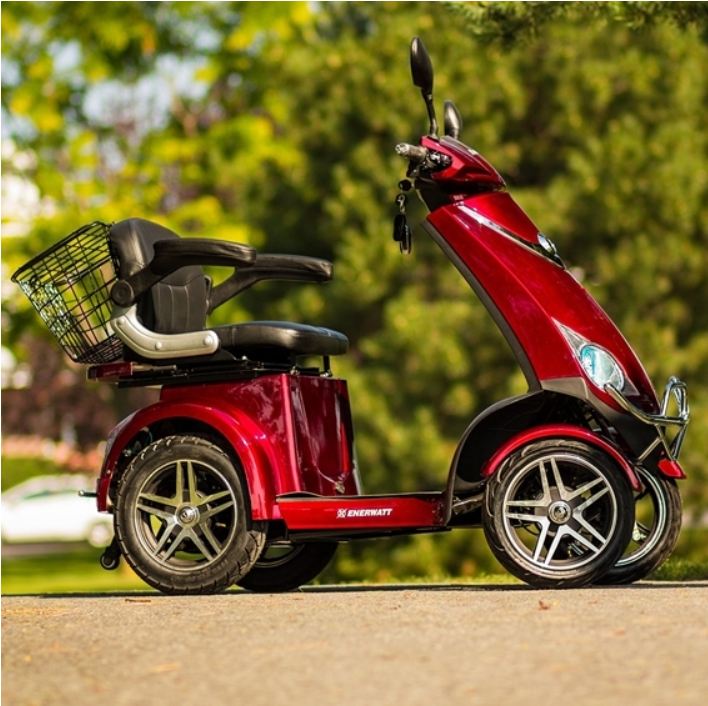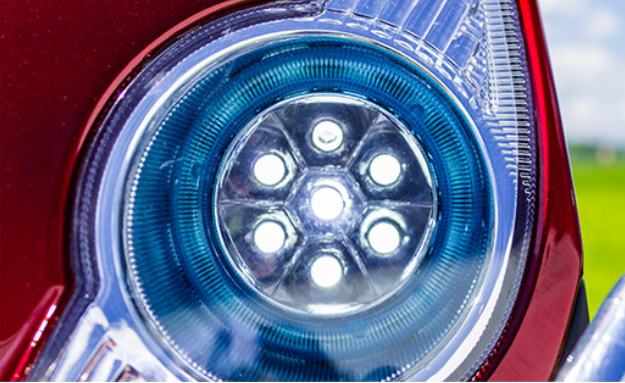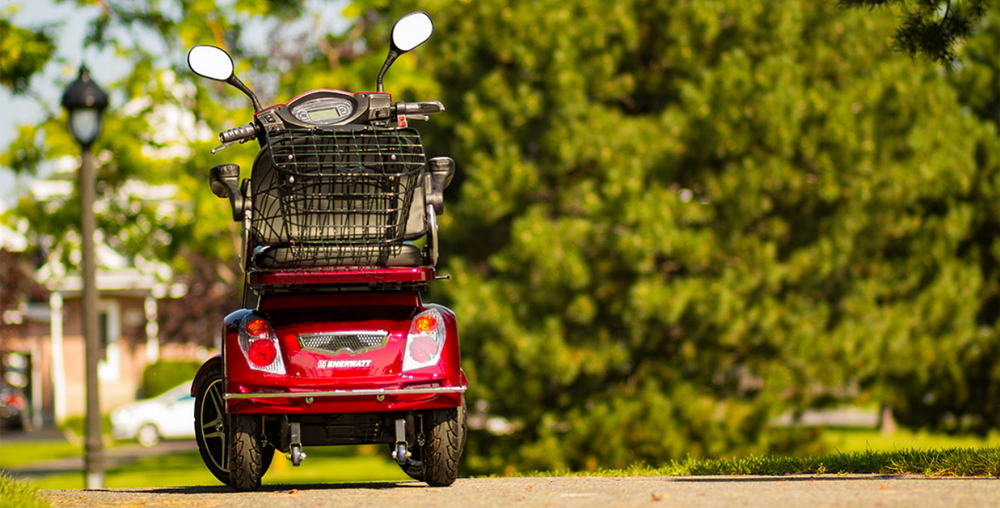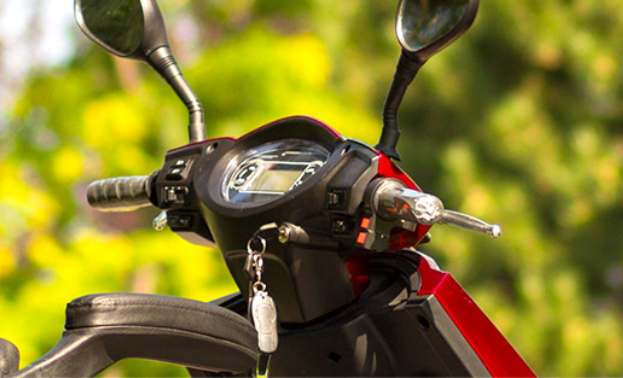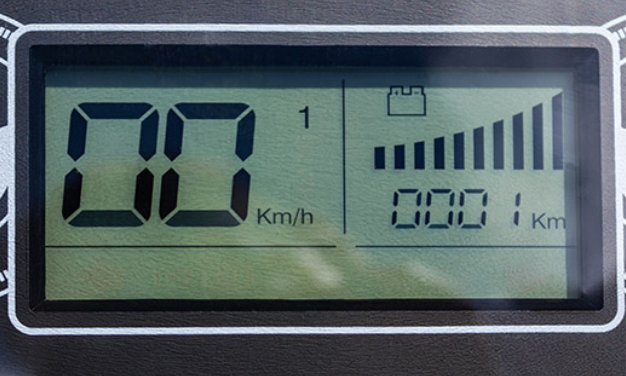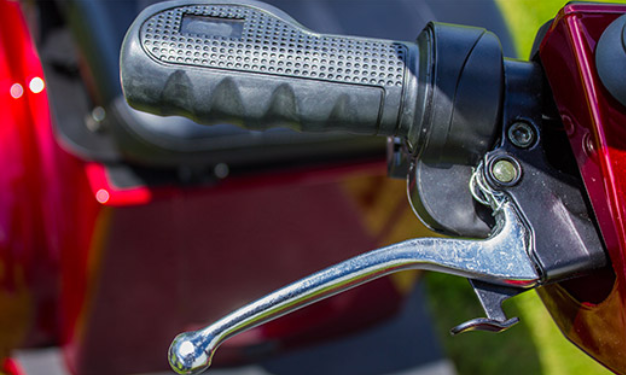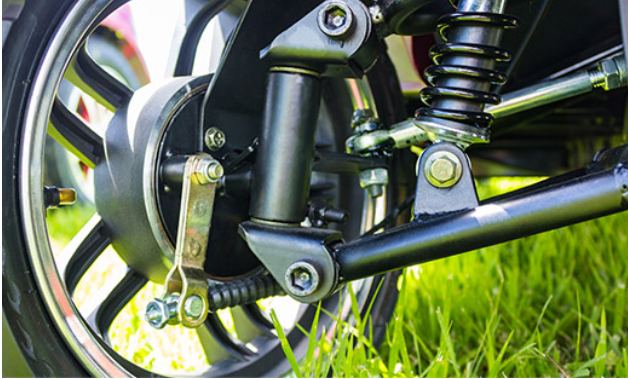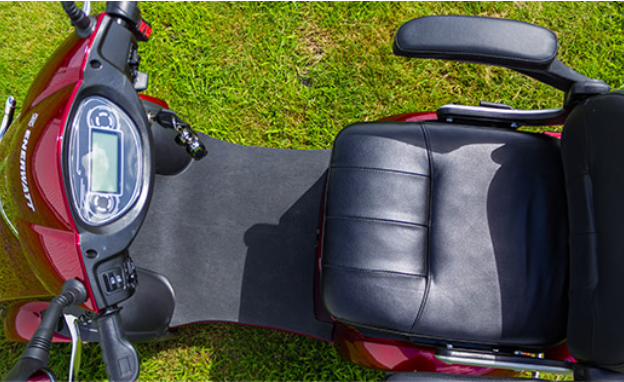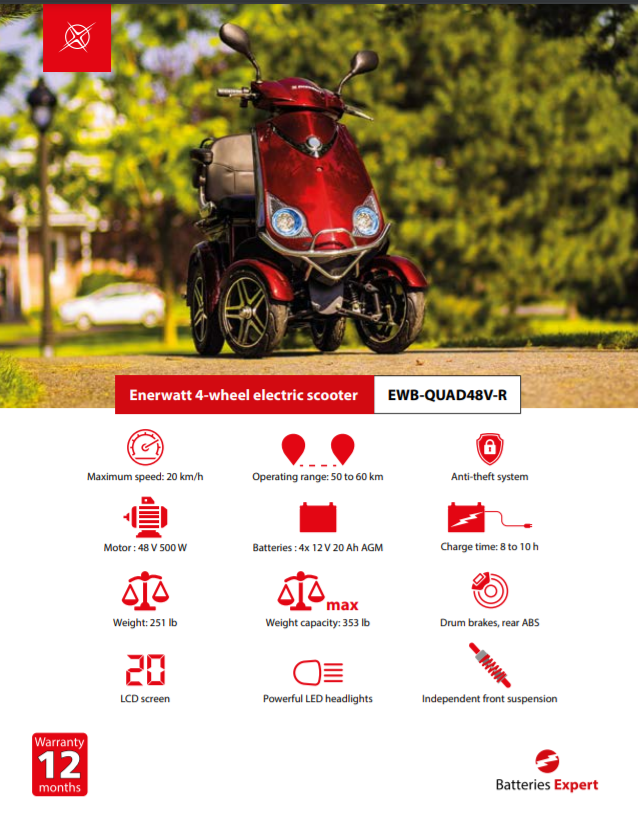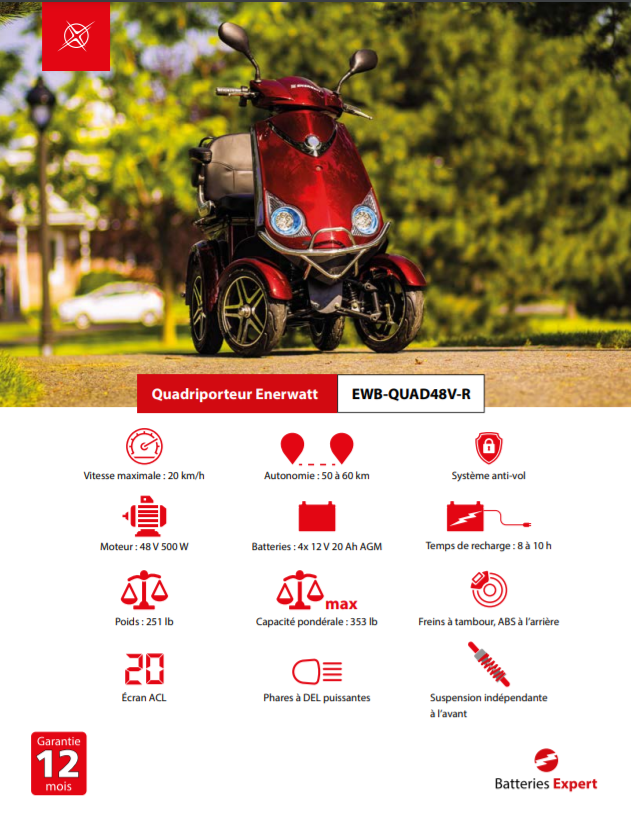 Product Description
Description
The EWB-QUAD48V-R is a fast and powerful quad mobility scooter with rear traction and differential, ensuring maximum comfort, safety and stability. With its modern design and wide, rimmed wheels, this scooter offers a number of deluxe features, including an extra-comfortable adjustable seat, a handy storage basket and an LCD screen, making the EWB-QUAD48V-R a great choice for all of your outings.
It comes equipped with a 48 V/500 W brushless motor, a 20 Ah battery pack, a three-setting maximum speed range of 8–20 km/h covering 50–60 km, an anti-lock braking system (ABS), rear anti-tip wheels for increased safety, as well as a number of convenient features, including anti-theft system, independent front suspension, back-up alarm, comfortable handles with hand rests, comfortable seat with adjustable armrests, handy storage basket and much more!
DASHBOARD
All settings may be activated or controlled using the EWB-QUAD48V-R dashboard's built-in commands and switches: starting and turning off the scooter, forward and reverse, speed control, braking, front and rear LED lights, turn signals and brake lights, horn and anti-theft system.
LCD SCREEN
When running, the EWB-QUAD48V-R's liquid crystal display shows the distance travelled, speed, current battery status and charging reminder, operating range, as well as left and right turn signals.
EMERGENCY ABS
The EWB-QUAD48V-R comes equipped with drum brakes and rear ABS, including an electronic sensor at each wheel, to prevent locking and allow the wheel to continue to turn freely. This provides greater control of the quad mobility scooter when an obstacle is encountered, ensuring driver safety.
REMOTE-CONTROLLED ANTI-THEFT ALARM
Step away from your quad mobility scooter with peace of mind thanks to an anti-theft system that can be remotely activated and deactivated. Any attempt to move the EWB-QUAD48V-R while the alarm is activated will cause the wheels to lock and set off an alarm to alert the user.
ENHANCED SAFETY
The EWB-QUAD48V-R was designed primarily for outdoor trips and features high-quality attachments and components (stainless steel hardware, corrosion-resistant cables). It also offers a number of safety features that guarantee a worry-free ride, including: front bumper, 12" x 2.5" front wheels and 10" x 3" rear wheels to manage difficult road surfaces, a back-up alarm to alert others to your presence and an anti-theft system that gives you peace of mind when leaving the scooter.
To reduce the risk of accidents, the EWB-QUAD48V-R is equipped with a mechanism that locks the wheel and prevents the scooter from moving when parked, as well as a breaker beneath the seat to easily cut the electric power supply when needed.
COMFORT
The EWB-QUAD48V-R comes equipped with an independent front suspension system to ensure steering stability and maximum comfort. For increased convenience, the deluxe seat may be set to your ideal driving position using the adjustment handle. Mirrors may also be adjusted to best suit your needs.
SPECIFICATIONS
48 V/500 W brushless motor with differential
Climbing angle: ≤ 25°
Braking system (front): drum brakes
Braking system (rear): drum brakes / eABS / magnetic brakes
Maximum speed: 13 km/h (8 Mph) ~ 20 km/h (12.5 Mph)
Operating range: 50–60 km
Battery pack capacity: 48 V, 20 Ah
Display: liquid crystal display
Frame dimensions, in cm (length x width x height): 190 cm x 75 cm x 110 cm
Wheel dimensions: front 12" x 2.5"; rear 10" x 1.5"
Turning radius (m): ≤ 2.8
Nominal capacity: 160 kg
Seat height: 63 cm
Total weight, including battery pack: 104 kg
Battery pack weight: 28 kg
Total weight capacity: 114 kg
Battery type: 4 x sealed lead acid

Garantie / Warranty

12 mois
12 months

Numéro de pièce/modèle / Part/Model Number

Watts

e-bike mobility ebike mobility mobility bike
Warranty
You are protected by our 30 Day Money Back Guarantee and Specific FULL REPLACEMENT Warranty Options: BRS Super Gas Pumps: 1 Year Full Replacement Warranty. BRS Super Battery: 30 Days, 2 Years, or 10 Years Full Replacement Warranty with NO PRORATION. BRS Super Charger: 1 Year Full Replacement Warranty. Fisher Price Power Wheels / Peg Perego Batteries and Chargers: 6 Months Full Replacement Warranty. Please contact us for all other product specific warranty options.