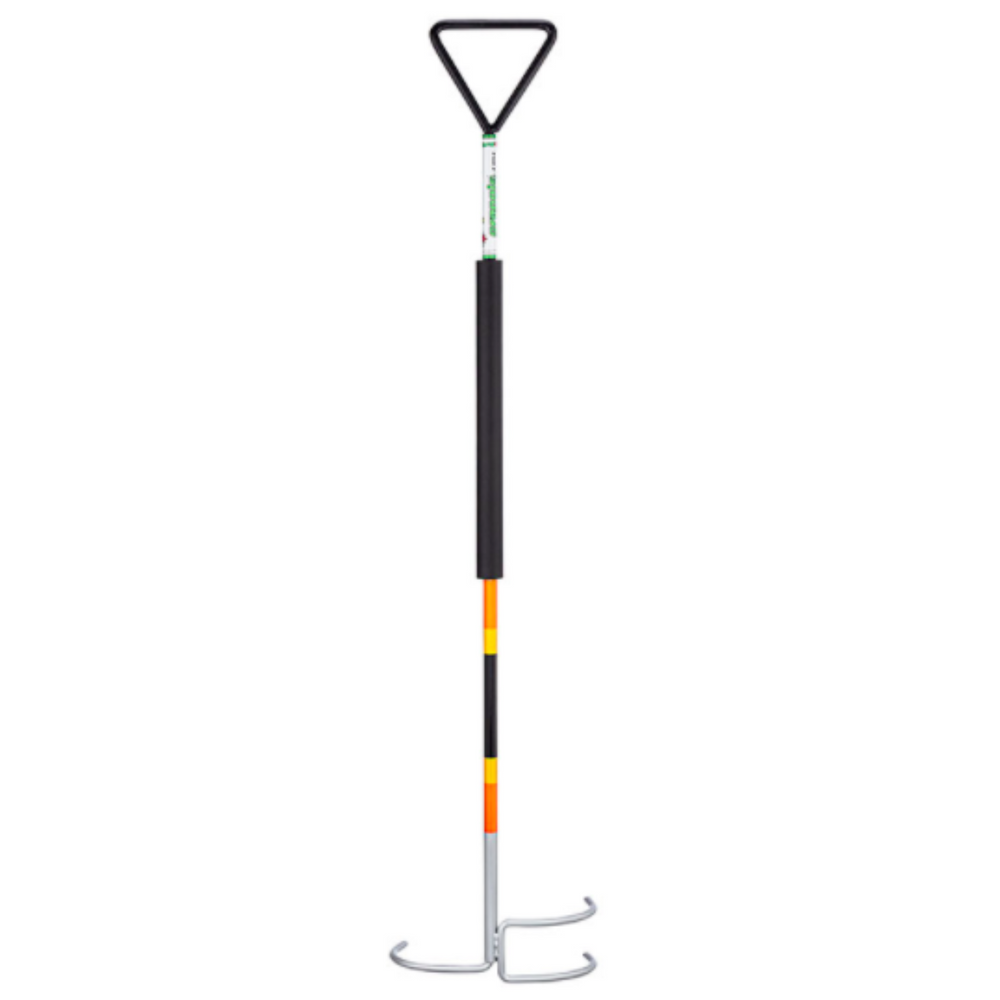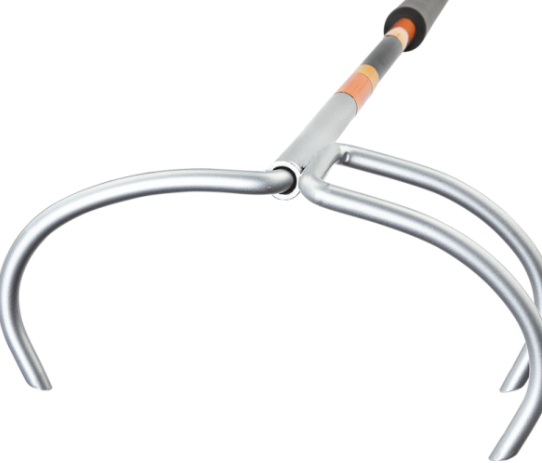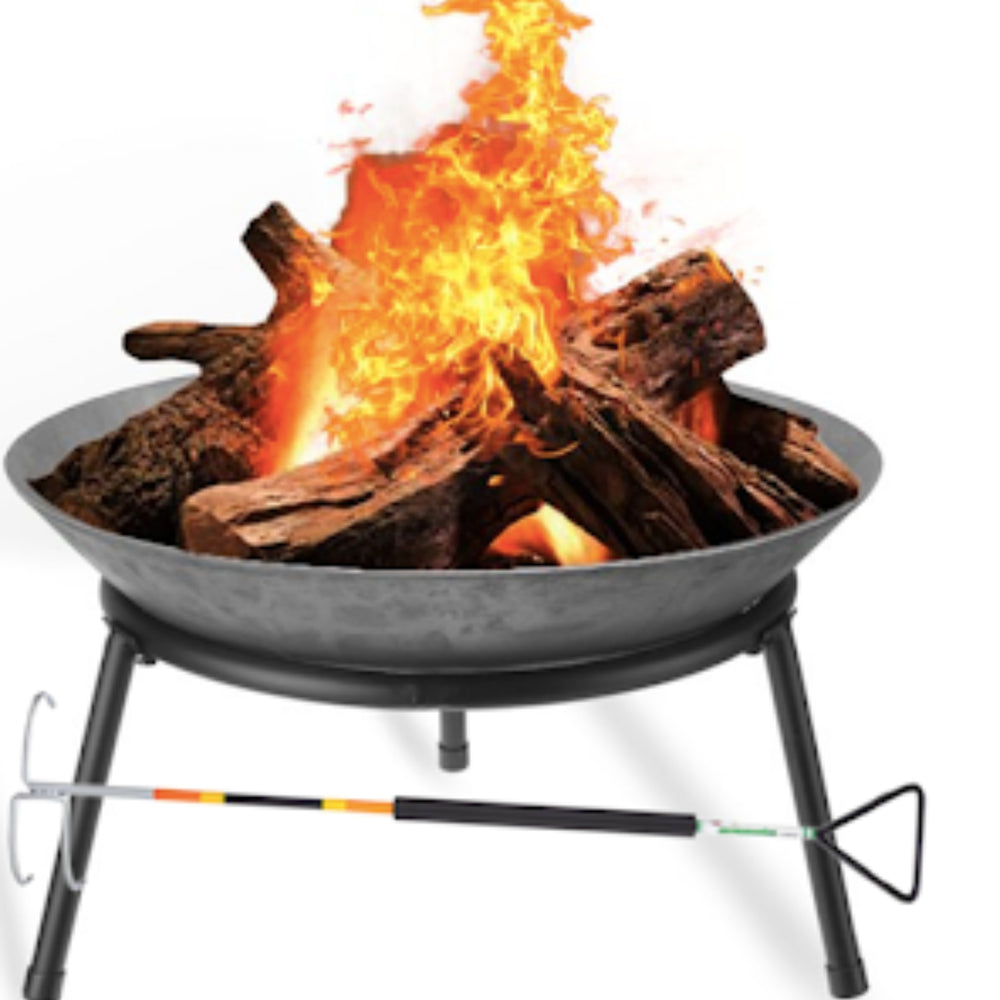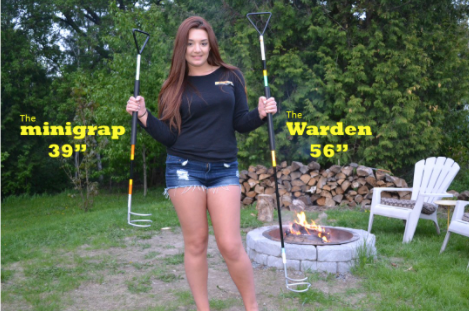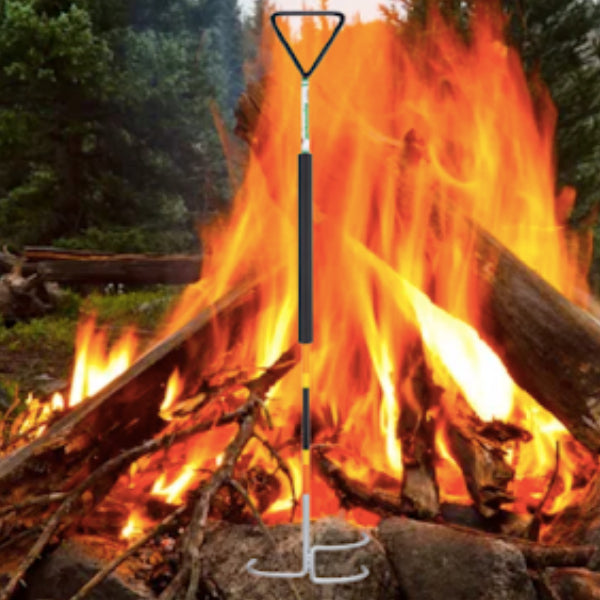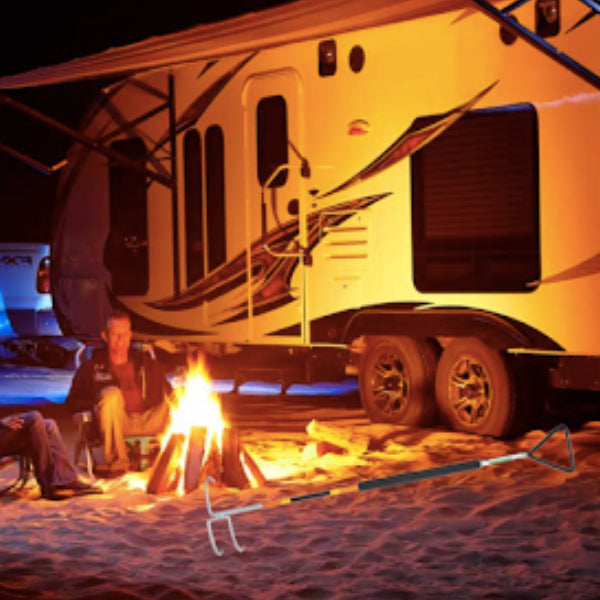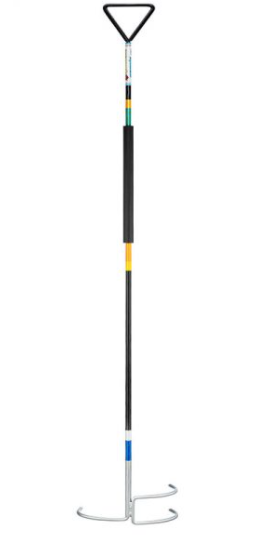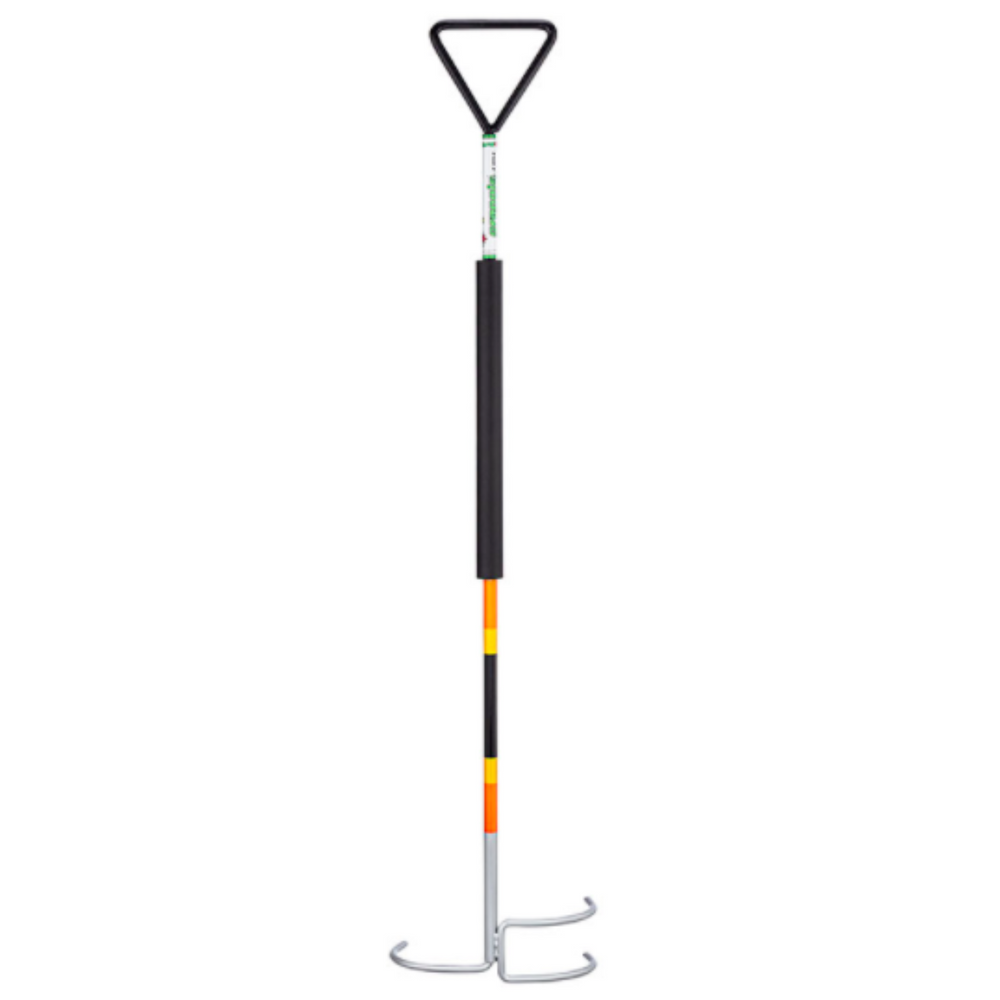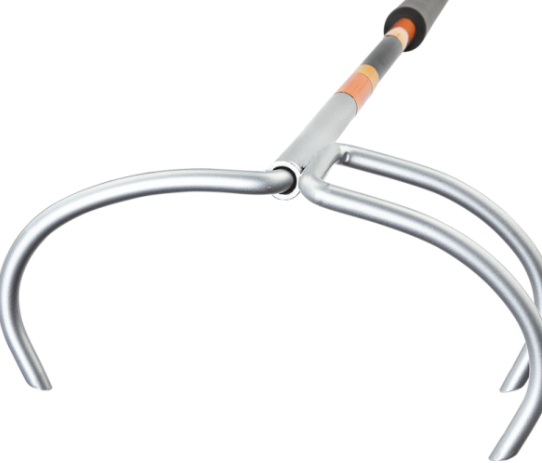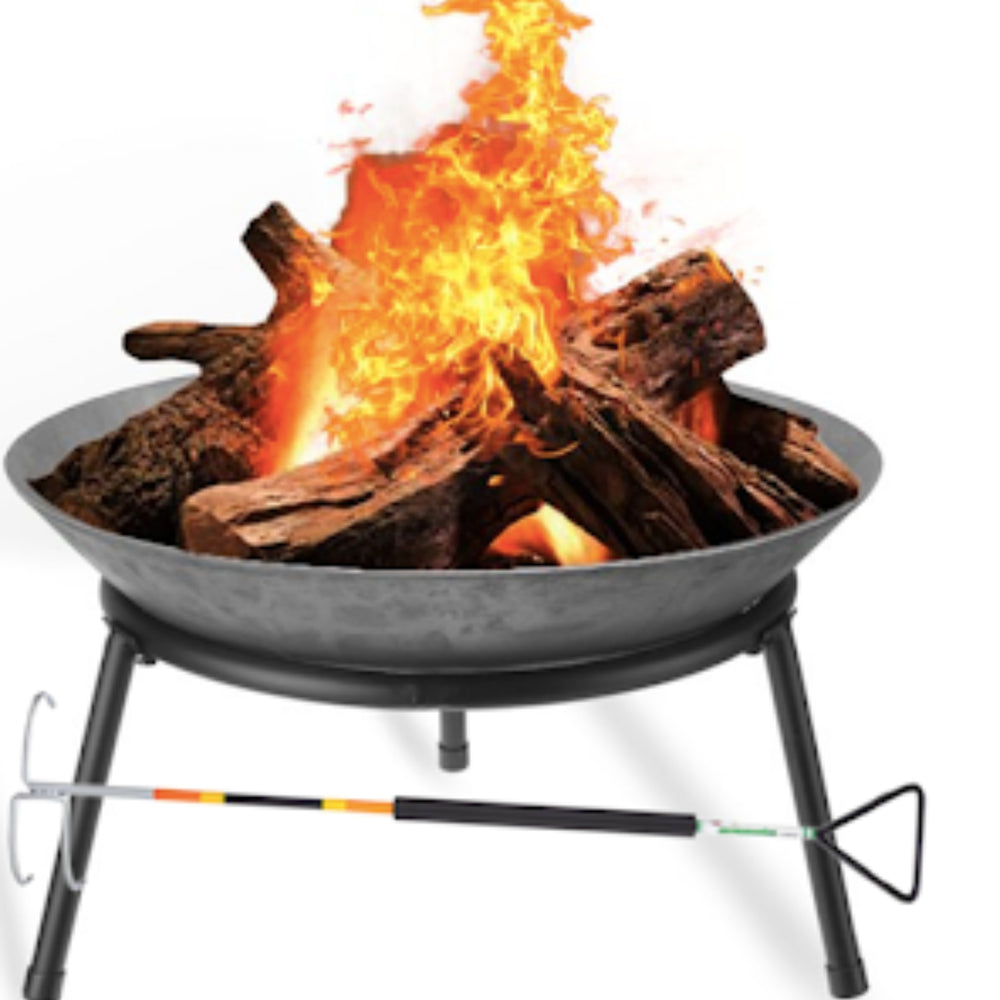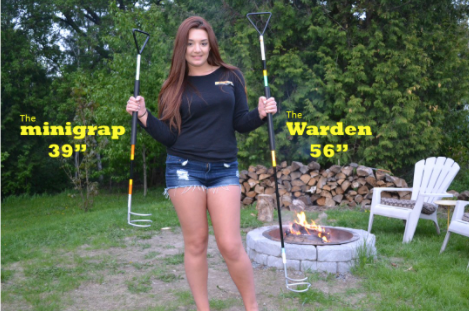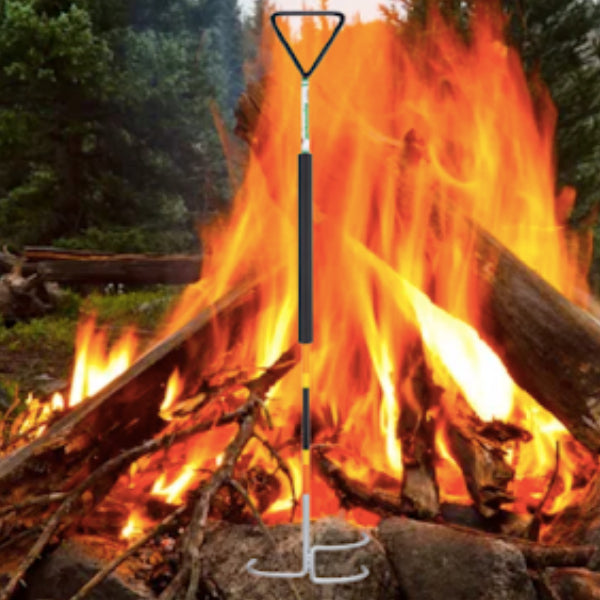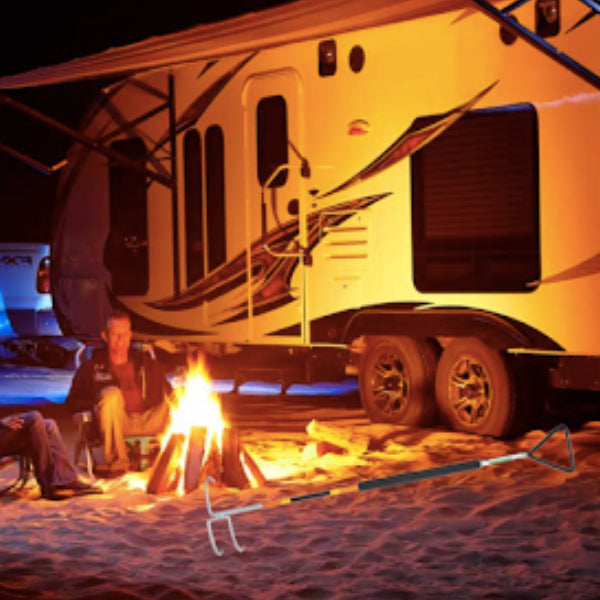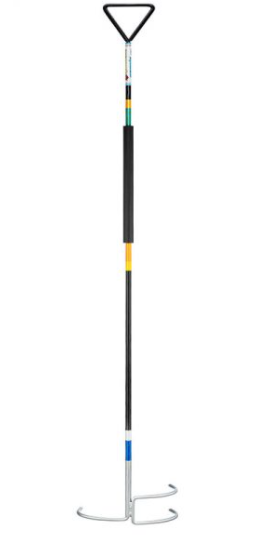 Product Description
Description
The WARDEN Grapole® fire poker is our 56″ model. It can pick up those larger logs right down to those semi-burnt twigs on the ground. Heck, it'll even pick up those carelessly tossed bottle caps your friends throw around! Have you ever tried to burn clean-up brush from around your property? Pretty hard on the back. The Warden will eat this stuff up like a brood of beavers. Don't limit the Grapole® to the fire pit alone, it will absolutely come in handy during an out-of-reach scenario.
The Grapole® loves your modest campfire but watch it work an aggressive burn.
REMEMBER… always abide by your local fire codes but rest assured the Grapole® is on duty!
• Claws are strategically bent and welded to accommodate many types and sizes of objects
• Solid steel construction
• Powder coated paint
• 3M reflective decals to help you find it in the night
• Mid-shaft grip is black nitrile, medium density foam tubing for comfort and durability
• Resistant to oils and fuels, UV resistant with anti-degradants
• Handle utilizes double dipped synthetic rubber coating for a comfortable, controlled grip that will not crack or peel under normal use and minimal care


This model is best when burning directly from the ground. It also has been dubbed 'the tool with a hundred uses'.


Product dimensions: 141cm x 14cm x 10cm  1.8kg – (56″ x 5″ x 4″  4 lbs.)
With minimal care our products will provide generations of fire pit convenience.
I have been using this pump all summer to keep my boat, lawn tractor and a whole bunch of other stuff filled up around here. I still use 5 gallon containers for their portability and even with 10 of those I'll have to fill them twice to get through the summer. This pump has been great for my needs. If you are sick and tired of having to hold a 5 gallon container of fuel in the air while attempting to get those funky nozzles to work, buy this pump.
Brad
So far it's working as well as I had hoped. Nothing is perfect when trying to transfer gas, but this does a very decent job. You need to make sure to lift the nozzle and hose up at the end of the fuel transfer to allow any residual fuel to run back into the tank or it will dribble out all over. It empties most of a five gallon gas can in a couple minutes without having to lift and hold the can up which is exactly what I wanted.
V. Thomas