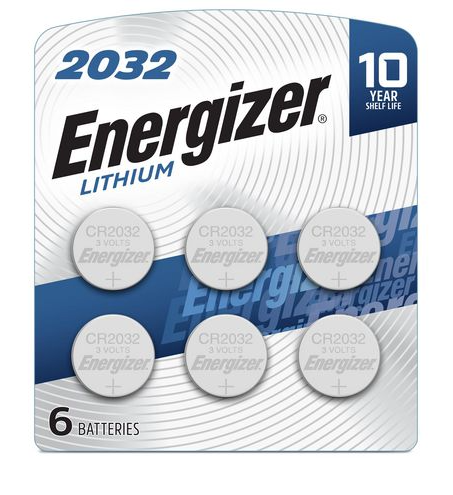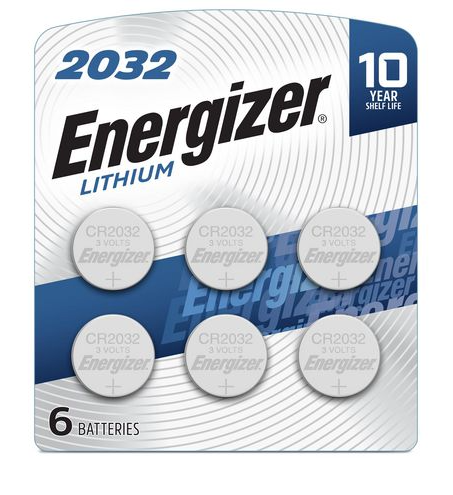 Product Description
Description
When you want big power for your small electronics, Energizer 2032BP to the rescue!
Energizer 2032BP is at the top of its game as one of the leading power source standbys for everything from watches, heart rate monitors, eBooks, fitness devices, and other electronics.
Not only do these 3-Volt Lithium cell batteries with 240mAh capacity offer an impressive 6-8 year Shelf Life, High Energy Density, and Leakage Resistance, they are also now Mercury-Free!
So, you can safely throw your old ones away without effecting the environment.
6 Pack 
Equivalent Battery Types: 5004LC, BR2032, DL2032, ECR2032, ST-T15.
Features & Benefits:
Zero Mercury
High Energy Density
Replaces 5004LC, BR2032, DL2032, ECR2032, ST-T15
6-8 year shelf life
Excellent leakage resistance
Specifications:
Chemistry: Lithium
Voltage: 3V
Battery size: CR2032
Capacity: 240mAh
Operating temperature: -30°C to 60°C
Diameter: 20mm
ECR2032BPZ
Warranty
You are protected by our 30 Day Money Back Guarantee and Specific FULL REPLACEMENT Warranty Options: BRS Super Gas Pumps: 1 Year Full Replacement Warranty. BRS Super Battery: 30 Days, 2 Years, or 10 Years Full Replacement Warranty with NO PRORATION. BRS Super Charger: 1 Year Full Replacement Warranty. Fisher Price Power Wheels / Peg Perego Batteries and Chargers: 6 Months Full Replacement Warranty. Please contact us for all other product specific warranty options.