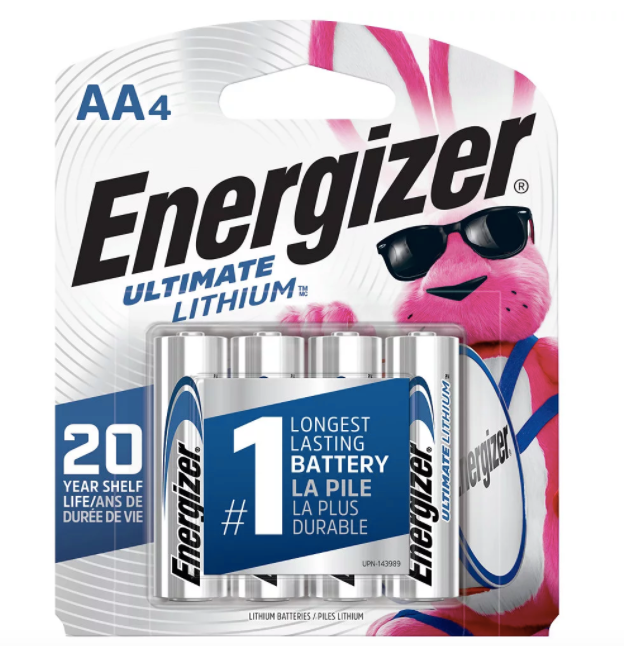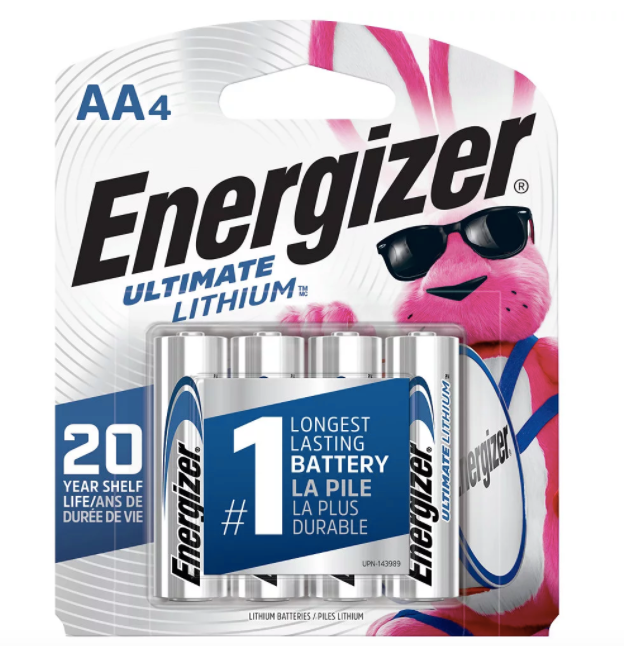 Product Description
Description
Nothing outlasts the long-lasting power of Energizer Ultimate Lithium Batteries. Each battery's safety-conscious, leak-proof design gives you confidence that your most-loved devices are protected against leaks and corrosion. Ultimate Lithium batteries the clear choice to dependably power the essential devices in your life.
Features:
Performs in extreme temperatures of -40°C to +60°C. No other AA battery can match this performance.
Ideal choice for high-tech devices and use in extreme (hot or cold) weather applications.
Lasts 8X longer than Energizer Max in digital cameras.
Battery is 33% lighter than its alkaline equivalent.
Battery will maintain its capacity during fifteen (15) years of storage.
Leak resistant construction.
Warranty
You are protected by our 30 Day Money Back Guarantee and Specific FULL REPLACEMENT Warranty Options: BRS Super Gas Pumps: 1 Year Full Replacement Warranty. BRS Super Battery: 30 Days, 2 Years, or 10 Years Full Replacement Warranty with NO PRORATION. BRS Super Charger: 1 Year Full Replacement Warranty. Fisher Price Power Wheels / Peg Perego Batteries and Chargers: 6 Months Full Replacement Warranty. Please contact us for all other product specific warranty options.