Stop Wasting Money On ATV Batteries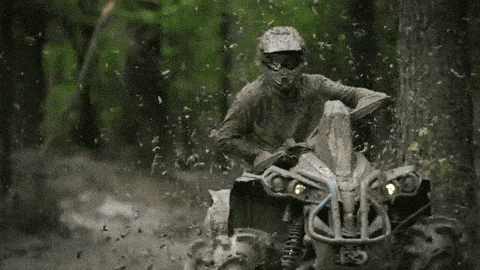 "Stop Wasting Money On Batteries"
It's true… 
You may not know this... but the problem with most  batteries on the market is that the plates are damaged and "fried" before you even install it.
It doesn't matter if you buy them from your local auto parts store or online, there is a chance that you are buying a "low performing" battery.
Here's why... most stores, retailers, and distributors unknowingly damage your battery because they do 4 things:
1. They "fast drain" the electrolyte into the battery.
2. They do not let the electrolyte fully absorb into the plates completely.
3. They do not fully form the new
 

plates.  

 
4. They "fast charge" the battery which damages the plates from Day 1. 
This is the reason why most batteries don't last and have subpar performance.
-------------------------------------------------------
There's a new and different way for you to stop wasting money on power sports batteries every year or 2.  
It's called The BRS Super Battery. 
And it's very different from the common batteries you're familiar with because of how it saves you up to $400+ on replacement batteries with our 10 year warranty. 
And as you'll see, it's the last battery you'll have to buy for your toys and you're 100% protected with our 3 FULL REPLACEMENT Warranty Options. 
Best part of all, it doesn't require you to jump through any hoops to redeem your warranty or have a proration clause. 
And you can install a BRS Super Battery 100% Risk Free for 30 Days regardless of whether you've installed the battery in your rig and taken it for a test drive. 
So, if you want to stop wasting money on replacement batteries, you want to pay close attention to what I'm about to share with you. 
Hi, my name is Andy Mainville, President of BRS Battery Ltd.
What makes BRS Battery different is that we invented a 5 step process to increase the performance and lifespan of your battery.
We Have A Secret Super Charging System Creates "Deep Craters" In The Virgin Battery Plates Fully Forming Them For Maximum Power and Performance. This Special Process Increases The Surface Area of The Plates Which Results In More Battery Output! 
We've been in the battery business since 2003 and our company was founded on rejuvenating and repairing locomotive and industrial batteries, so we've seen everything you can think of when it comes to batteries. 
That's why we are so confident in our batteries that we stand behind them with a peace of mind, worry-free, full replacement warranty. 
Now, let's talk about something you and others might consider when looking for a new battery. 
You see some people choose a battery based on price.
Some people believe that you just find the cheapest battery, install it, and ride for years.
But things might not work out like that, in some cases this "cheap battery" doesn't last very long and you are stuck buying replacement batteries, and it adds up over the years...
"We know we aren't the cheapest batteries on the market but we can guarantee you are 100% protected for a full 2 or 10 years, this means that if your battery does not perform as promised we will replace it at NO ADDITIONAL COSTS TO YOU...  with NO PRORATION on your warranty, so you are 100% Covered."  - Andy Mainville - BRS Battery President
As you know the cheapest price means you sacrifice quality and you don't get a peace of mind, worry-free, no-hassle, full replacement warranty.
If you're ready to stop wasting money on replacement batteries, it's time to upgrade to a BRS Super Battery. 
You can save up to $400 on replacement batteries with our 10 year warranty when you upgrade to a High Performance BRS Super Battery. 
I created the BRS Super Battery for power sports riders like us because I wanted a high performance battery that lasts. 

In fact, our batteries will last 8 - 10+ years if you maintain them with one of our Chargers... 
My focus is to provide you with a battery that gives you 100% Peace of Mind for the next 2 or 10 years.

To Find Your Battery Click or Tap The Button Below

or If You Have Any Questions and Would Like To Speak With A Battery Specialists By Phone Please Click The Button Below To Book An Appointment