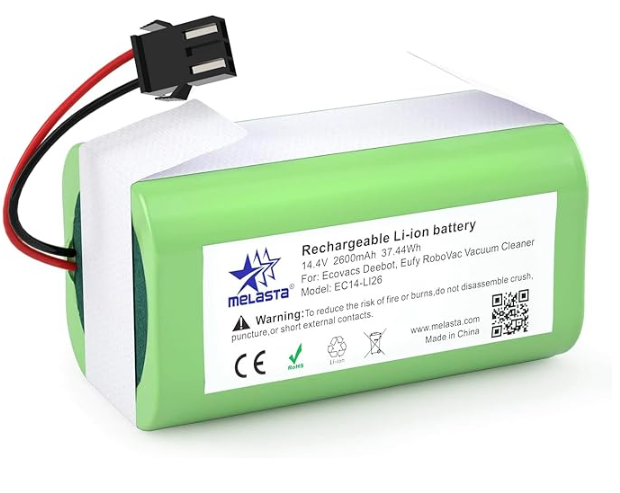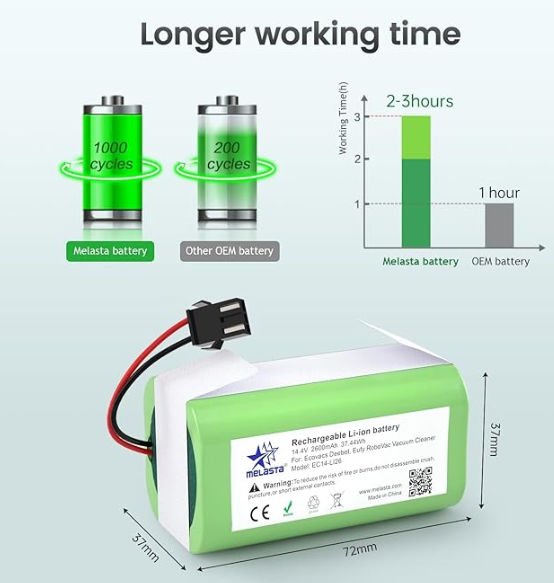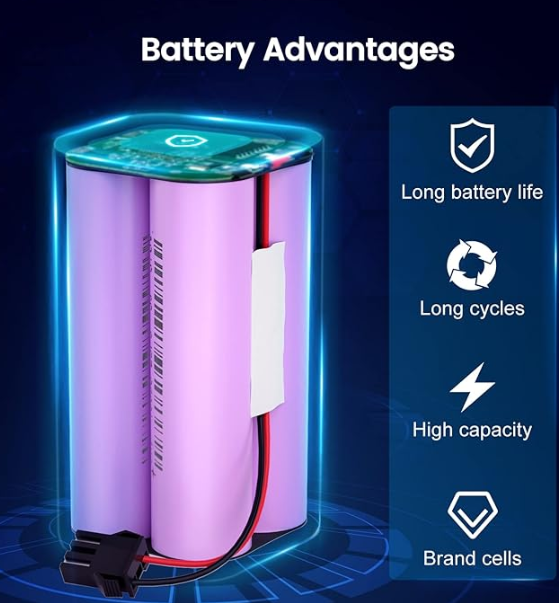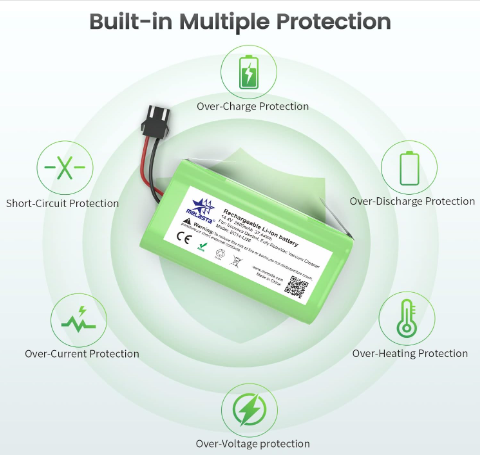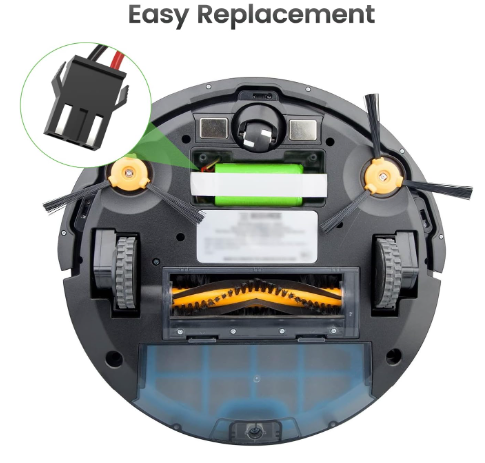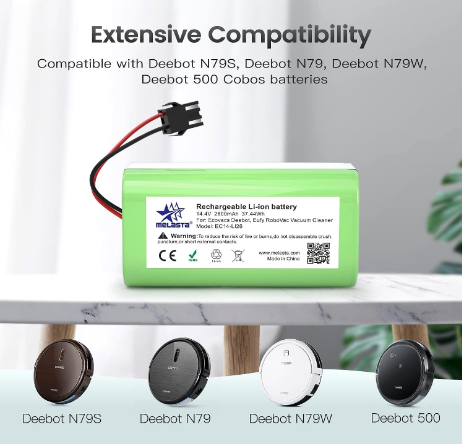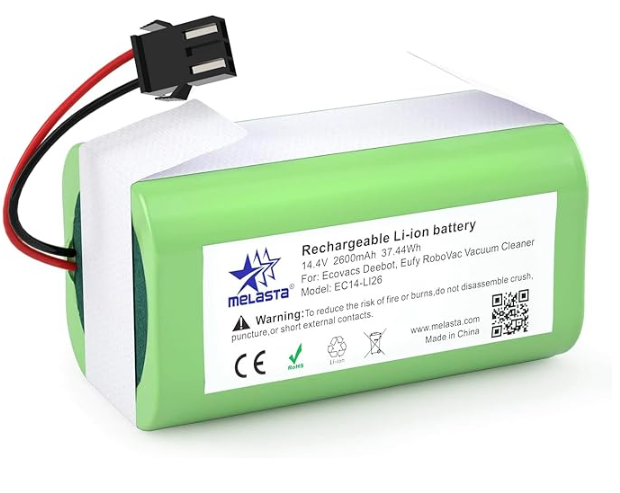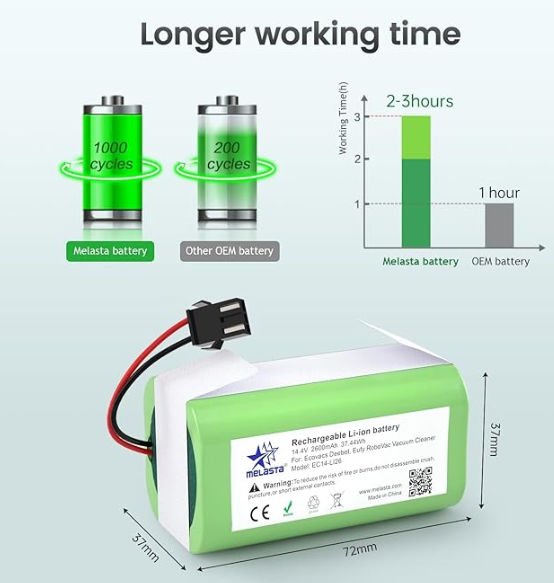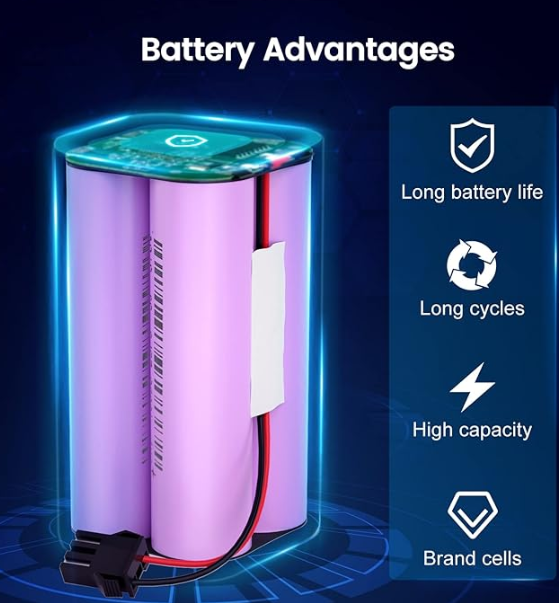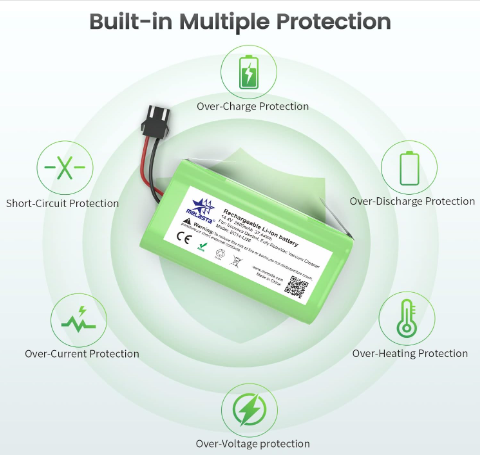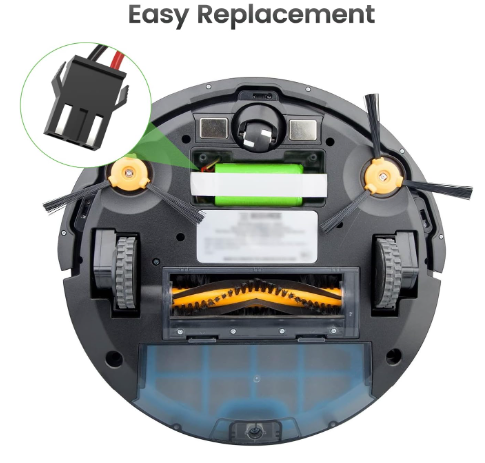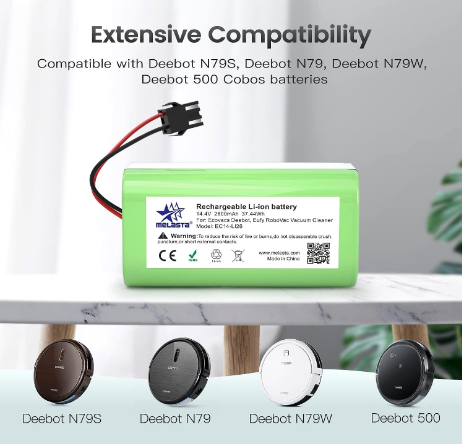 Product Description
Description



Experience powerful performance with the 14.4V 2600mAh lithium-ion battery, featuring built-in A+ cells certified to UL CE UN38.3 MSDS standards. Compact sizing: 71 x 37 x 37 mm
Compatible with models like the Tesvor 500, Eufy Robovac 11, 11S, 11S Max, 12, 15C, 15C Max, 15T, 30, 30 Max, 30C, 35C, Ecovacs Deebot N79S, N79, DN622.11, DN622, DN622.31, N79W, N79SE, and Conga Excellence 990/950/
Reliable & Long-Lasting PCB technology safeguards the Vacuum battery, fending off overcharging, over-discharge, over-voltage, over-current, short circuit & over heating. Enhanced Li-ion tech boosts energy density, ensuring optimal protection for your vacuum cleaner.
Experience optimal performance with this new 100% compatible replacement battery for your original Eufy RoboVac, Conga and Ecovacs Deebot vacuums! A built-in intelligent CC CV charging circuit prevents fast discharge and prolongs the battery life. Charge with ease and peace of mind—you're in good hands!
Warranty
You are protected by our 30 Day Money Back Guarantee and Specific FULL REPLACEMENT Warranty Options: BRS Super Gas Pumps: 1 Year Full Replacement Warranty. BRS Super Battery: 30 Days, 2 Years, or 10 Years Full Replacement Warranty with NO PRORATION. BRS Super Charger: 1 Year Full Replacement Warranty. Fisher Price Power Wheels / Peg Perego Batteries and Chargers: 6 Months Full Replacement Warranty. Please contact us for all other product specific warranty options.