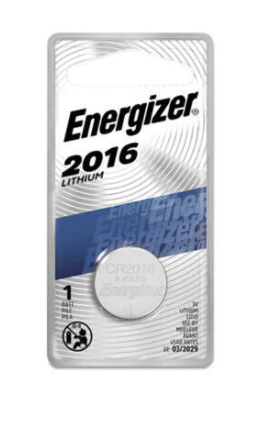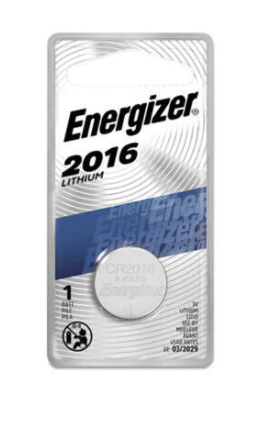 Product Description
Description
These Energizer CR2016 coin cell batteries are sold as a two-pack retail card. When placing an order, one unit purchased is equal to two coin cells. These non-rechargeable Lithium batteries are a small, yet reliable power source often used in digital watches, thermometers, and key fobs.
The Energizer CR2016 coin cell batteries offer a high amount of energy and a wide range of operating temperatures to keep your portable electronics running at all times.
Features:
6-pack retail card - convenient packaging for effortless storage or re-sale
Quality construction from a brand you can trust
Mecury-free for added safety
Typically used in:

Watches
Thermometers
Handheld games
Key fobs
Glucometers
Cameras
Toys
Communication equipment
Suitable replacement for: 2016, 5000LC, AWI L10, BR2016, BR2016-1W, CR2016, CR2016-1W, Citizen 280-202, Citizen 280-204, Citizen 280-206, DL2016, ECR2016, KCR2016, KL2016, LF-1/4V, LM2016, Seiko SB-T11, Timex FA
I have been using this pump all summer to keep my boat, lawn tractor and a whole bunch of other stuff filled up around here. I still use 5 gallon containers for their portability and even with 10 of those I'll have to fill them twice to get through the summer. This pump has been great for my needs. If you are sick and tired of having to hold a 5 gallon container of fuel in the air while attempting to get those funky nozzles to work, buy this pump.
Brad
So far it's working as well as I had hoped. Nothing is perfect when trying to transfer gas, but this does a very decent job. You need to make sure to lift the nozzle and hose up at the end of the fuel transfer to allow any residual fuel to run back into the tank or it will dribble out all over. It empties most of a five gallon gas can in a couple minutes without having to lift and hold the can up which is exactly what I wanted.
V. Thomas