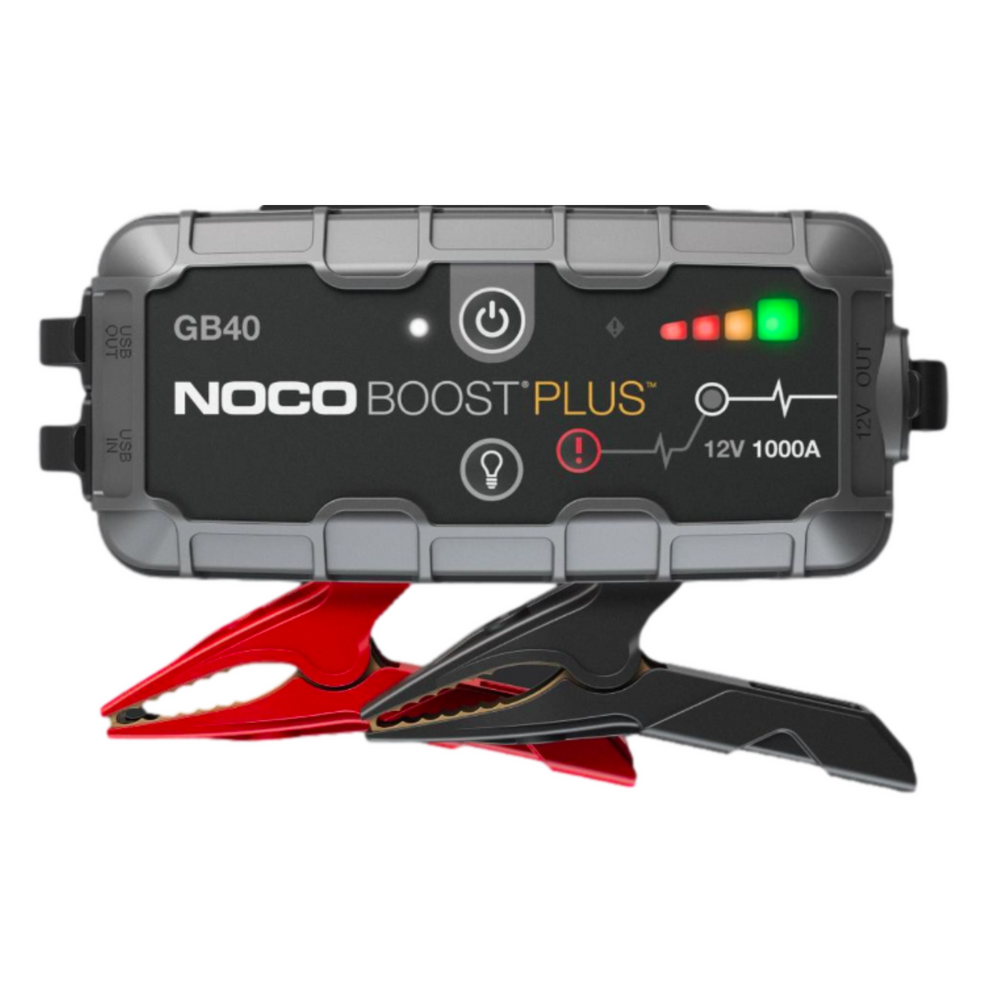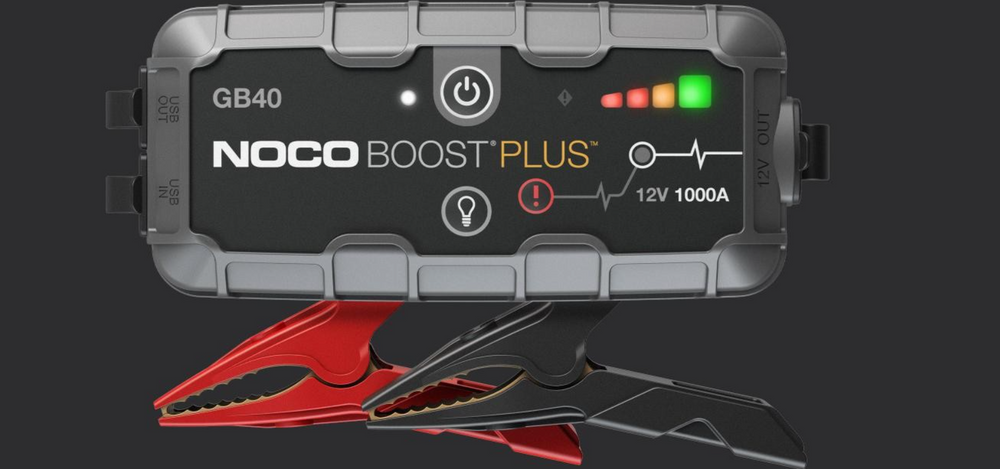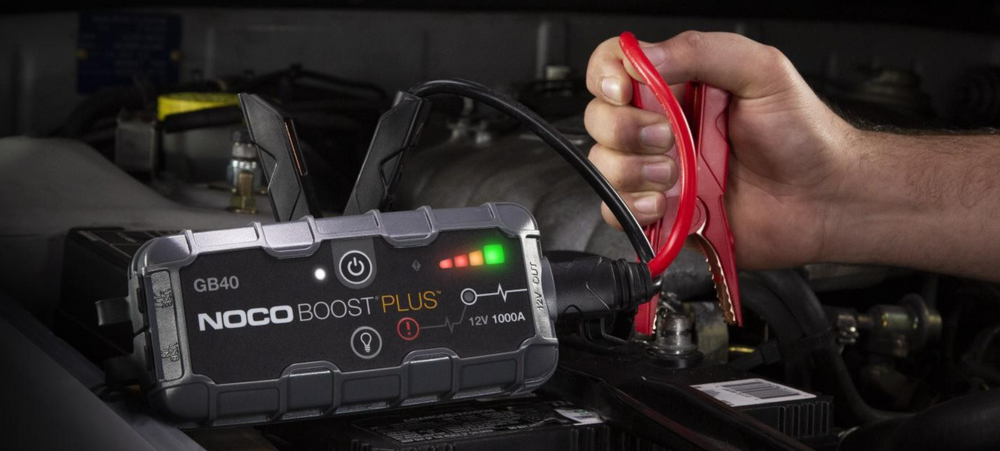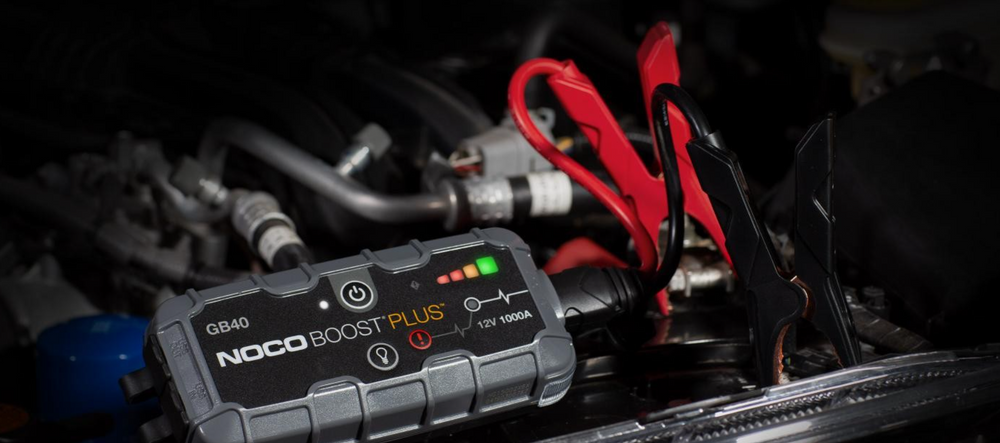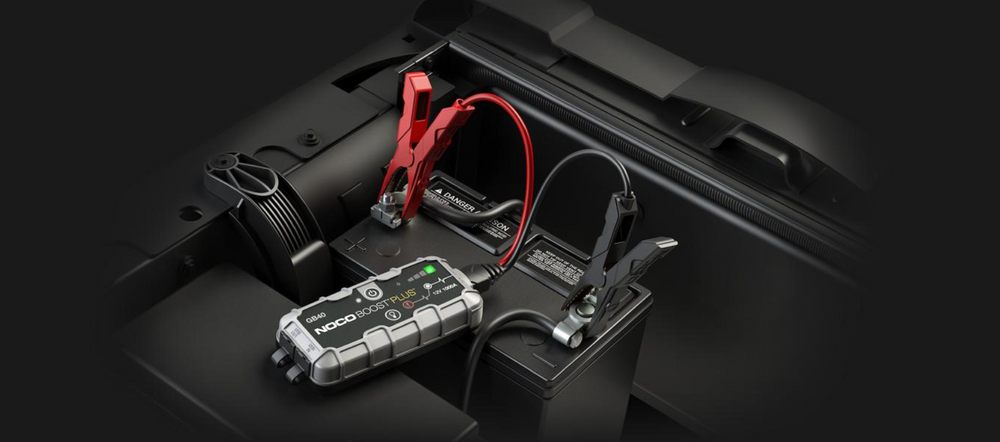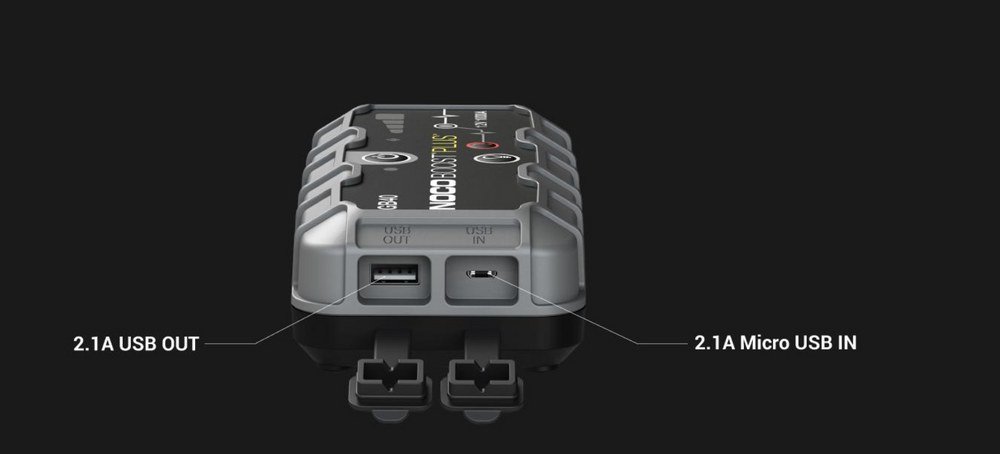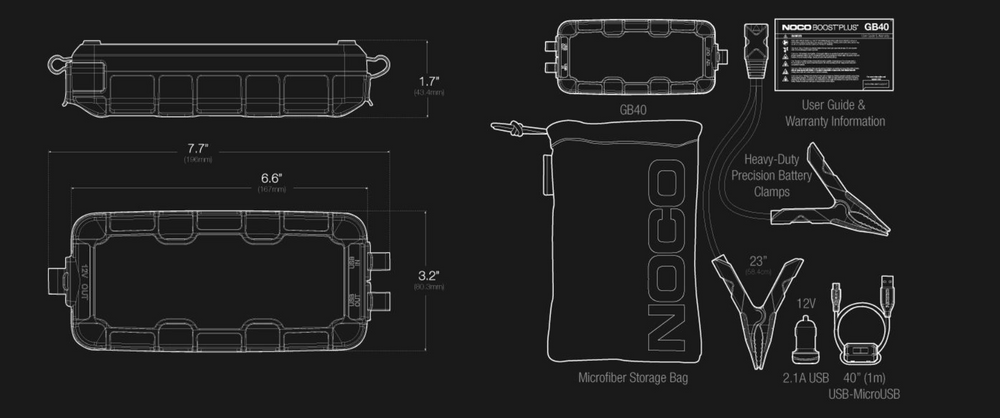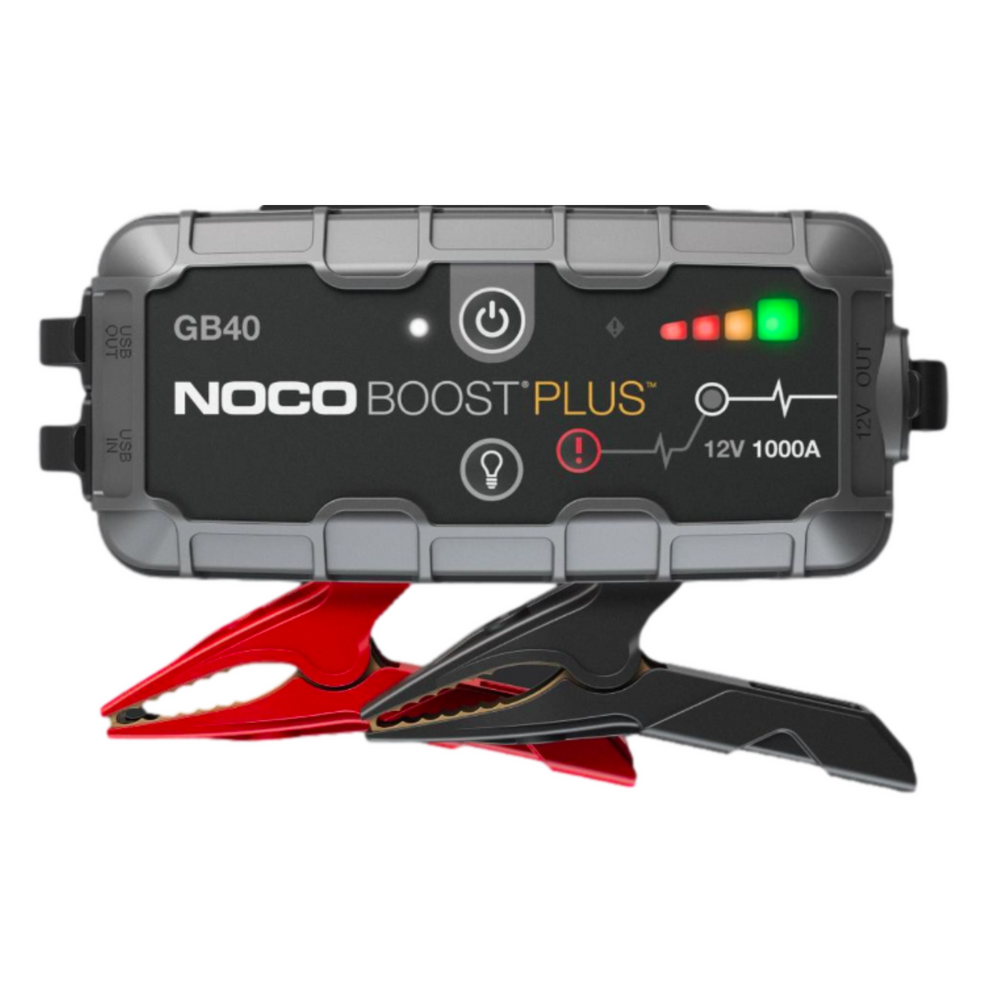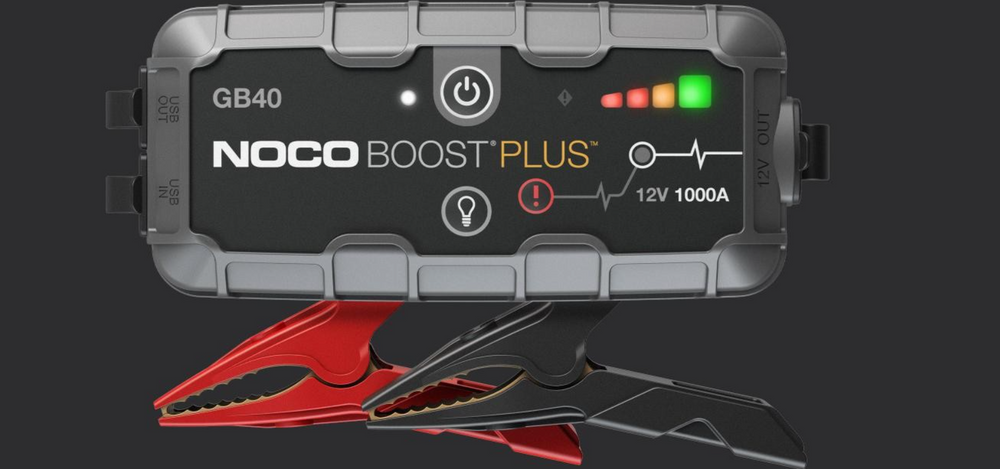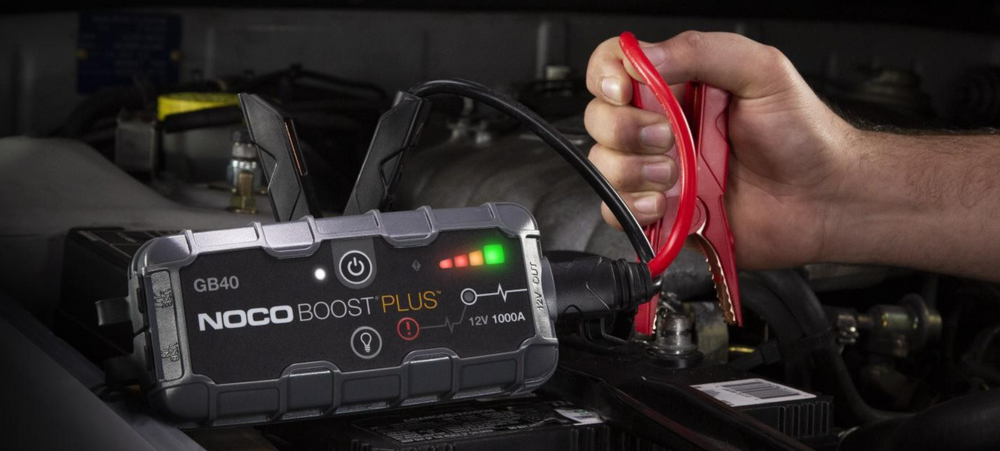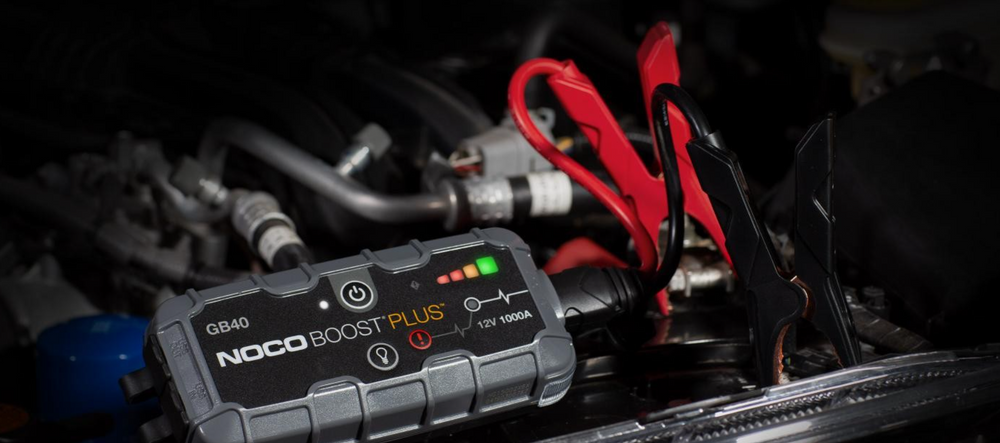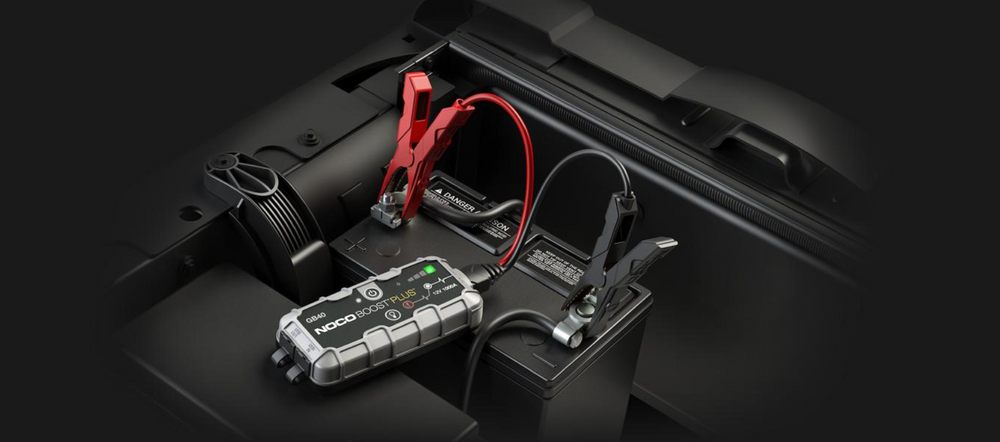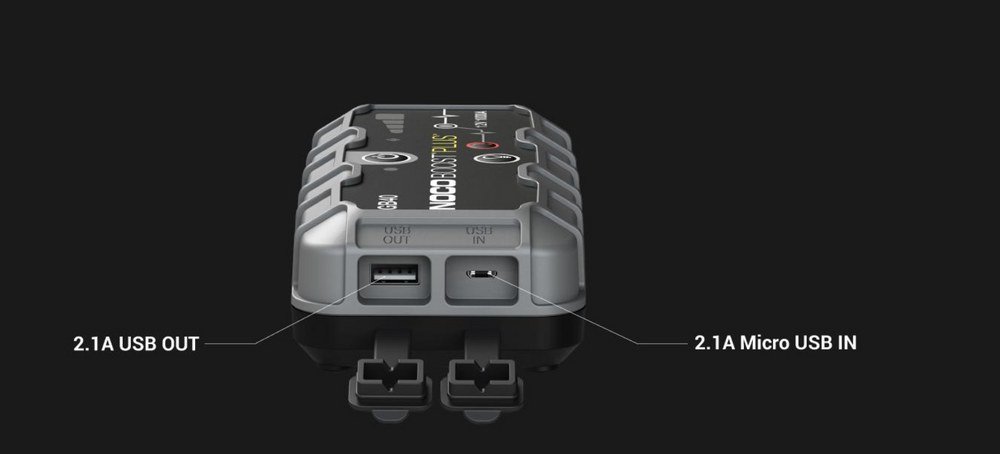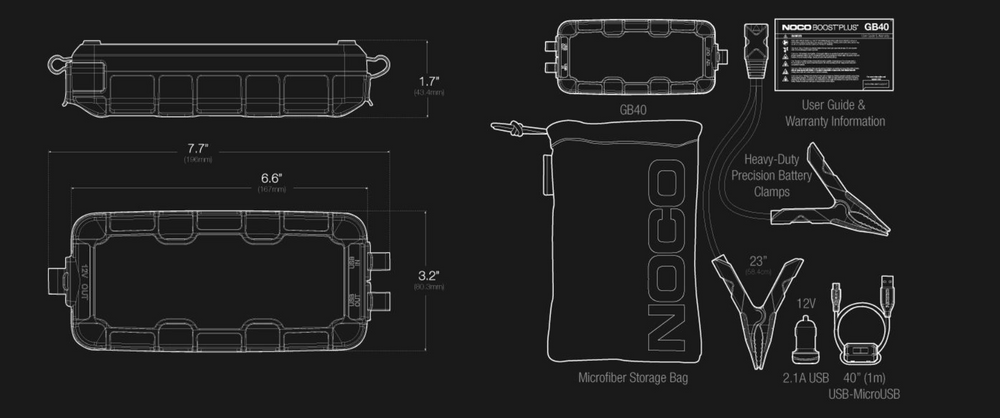 Product Description
Description
1,000 Amp UltraSafe Lithium Jump Starter
The GB40 is a portable lithium-ion battery jump starter pack that delivers 1,000-amps for jump starting a dead battery in seconds. It features a patented safety technology that provides spark-proof connections and reverse polarity protection making safe and easy for anyone to use. It's a powerful battery booster that doubles as a portable power source for recharging USB devices, like a smartphone, tablet and more. Designed for a car, boat, RV, truck and more with gas engines up to 6 liters, and diesel engines up to 3 liters.
Compact, yet powerful lithium jump starter rated at 1,000 Amps - up to 20 jump starts on a single charge.
An ultra-safe and mistake-proof design with spark-proof technology and reverse polarity protection, which allow it to safely connect to any battery.
An ultra-bright 100 lumen LED flashlight with 7 light modes, including SOS and emergency strobe.
Recharge your personal devices on the go, like smartphones, tablets, e-watches and more - up to 4 smartphone recharges.
Designed for gas engines up to 6 Liters and diesel engines up to 3 Liters for cars, boats, lawn mowers and more.

Technical Specifications.

What's In The Box

GB40 Lithium Battery Jump Starter

Heavy-Duty Precision Battery Clamps

12V Car Charger

Micro USB Cable

Microfiber Storage Bag

User Guide & Warranty Information

Battery Types

12 Volt Lead-Acid Batteries

Product Size

Height: 7.7 Inches (196.0 mm)
Width: 3.2 Inches (80.3mm)
Depth: 1.7 Inches (43.4mm)
Weight: 2.45lbs (1.11kg)
I have been using this pump all summer to keep my boat, lawn tractor and a whole bunch of other stuff filled up around here. I still use 5 gallon containers for their portability and even with 10 of those I'll have to fill them twice to get through the summer. This pump has been great for my needs. If you are sick and tired of having to hold a 5 gallon container of fuel in the air while attempting to get those funky nozzles to work, buy this pump.
Brad
So far it's working as well as I had hoped. Nothing is perfect when trying to transfer gas, but this does a very decent job. You need to make sure to lift the nozzle and hose up at the end of the fuel transfer to allow any residual fuel to run back into the tank or it will dribble out all over. It empties most of a five gallon gas can in a couple minutes without having to lift and hold the can up which is exactly what I wanted.
V. Thomas