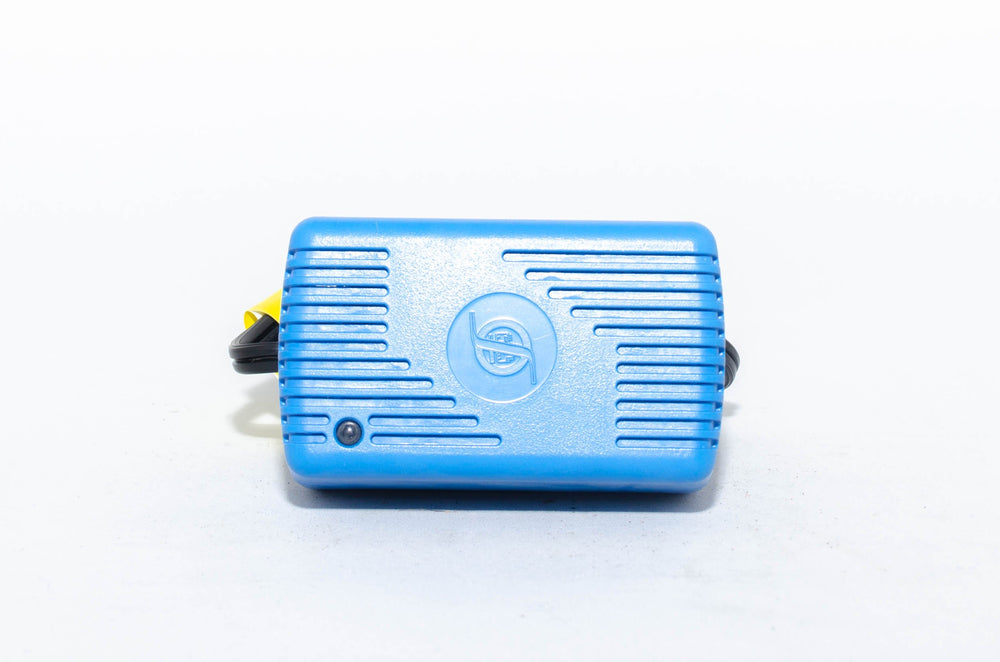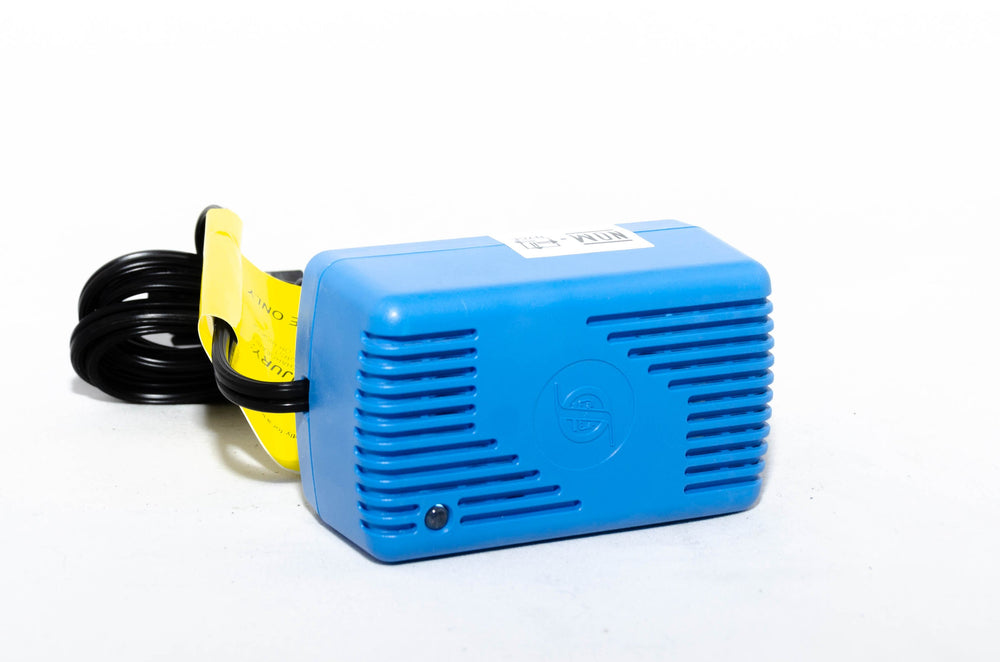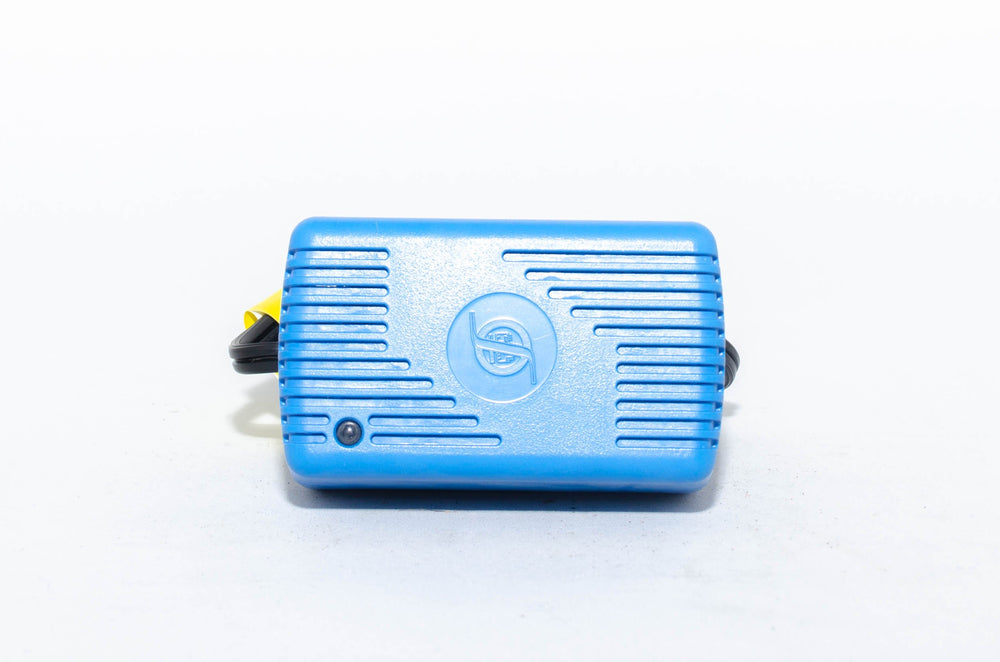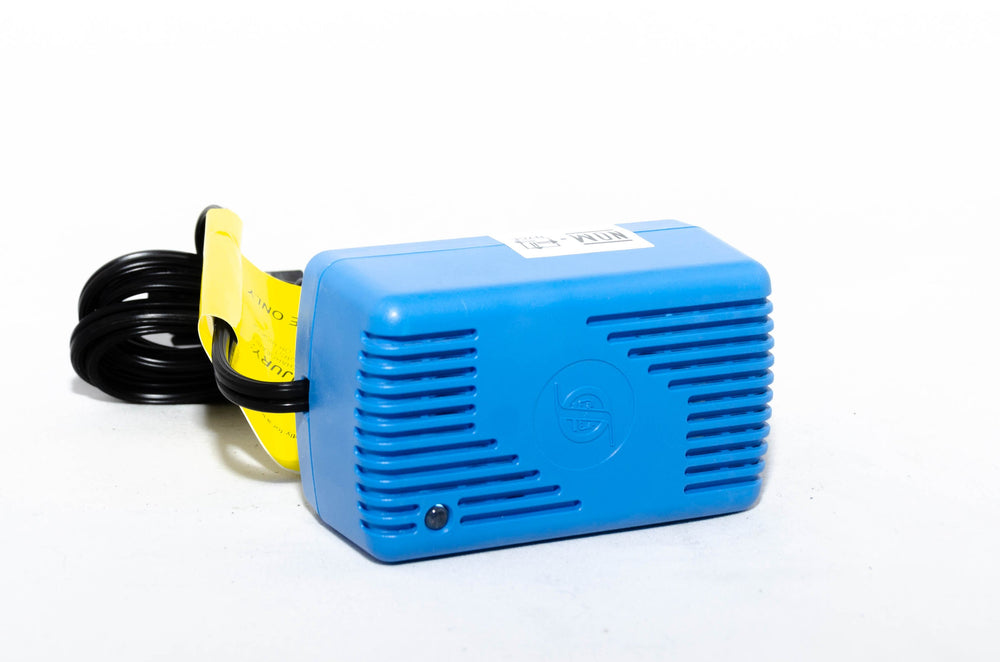 Product Description
Description
Keep Your New Battery Fully Charged With The Peg Perego IKCB0082 
12v Blue Quick Battery Charger. 
Reduce your charging time by up to 90% and have a fully charged battery in just 2 hours. Have your little ones back on the road in no time. 
Imagine how big your little one's smile is going to be when they find out they don't have to wait all day to get back in their cars...  
Specifications: 
Part Number:
IKCB0082 
Voltage Output:
12
Amperage: 3 Amp
Weight:
0.23kg 
Length:
7.62cm 
Width:
7.62cm 
Height:
7.62cm 
Features: 
OEM Factory Direct Charger

Light indicates battery is charging

6 Month Warranty 

30 Day Money Back Guarantee
Fits a wide range of Peg Perego brand vehicles that are powered by a 12V battery

Power charger keeps ride-on toys electrically charged

Keep your child entertained for a longer period of time

Charge Peg Perego brand vehicles like: John Deere, Case IH, Polaris, and much more

Made by Peg Perego

Easy to plug in and use

Intended for adult use only
Using the wrong charger on your Peg Perego battery may cause serious damage or injury, please confirm that this is the correct part for your model before purchasing and installing. 
Remember...You Are Protected By Our 30 Day Money Back Guarantee and 6 Month Warranty
I have been using this pump all summer to keep my boat, lawn tractor and a whole bunch of other stuff filled up around here. I still use 5 gallon containers for their portability and even with 10 of those I'll have to fill them twice to get through the summer. This pump has been great for my needs. If you are sick and tired of having to hold a 5 gallon container of fuel in the air while attempting to get those funky nozzles to work, buy this pump.
Brad
So far it's working as well as I had hoped. Nothing is perfect when trying to transfer gas, but this does a very decent job. You need to make sure to lift the nozzle and hose up at the end of the fuel transfer to allow any residual fuel to run back into the tank or it will dribble out all over. It empties most of a five gallon gas can in a couple minutes without having to lift and hold the can up which is exactly what I wanted.
V. Thomas