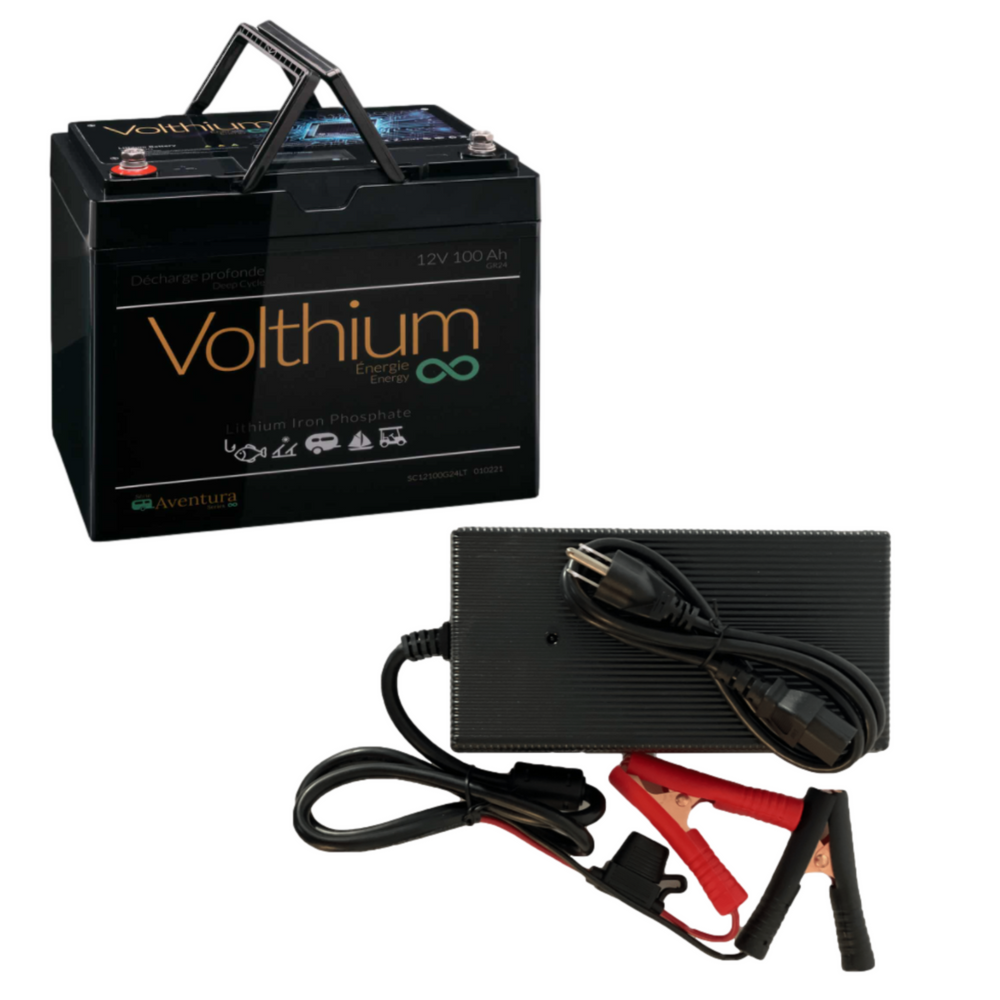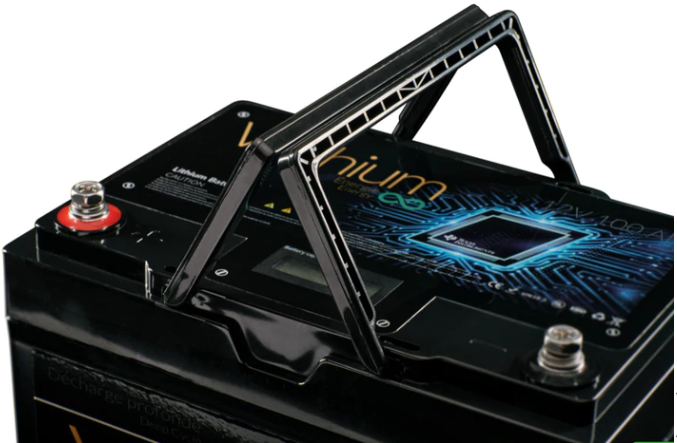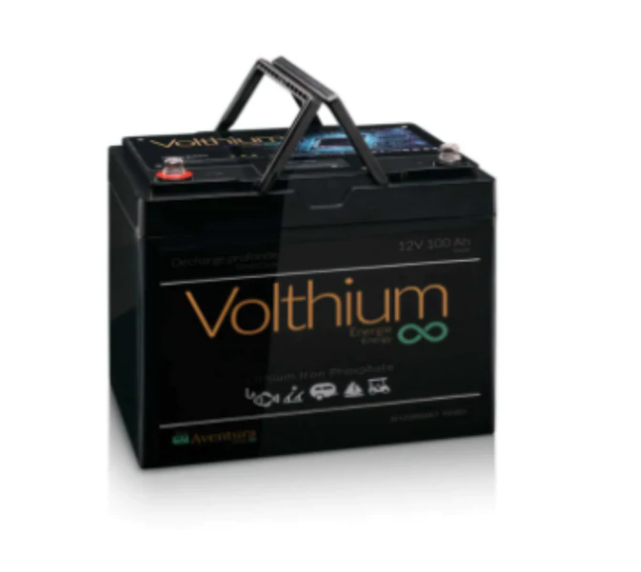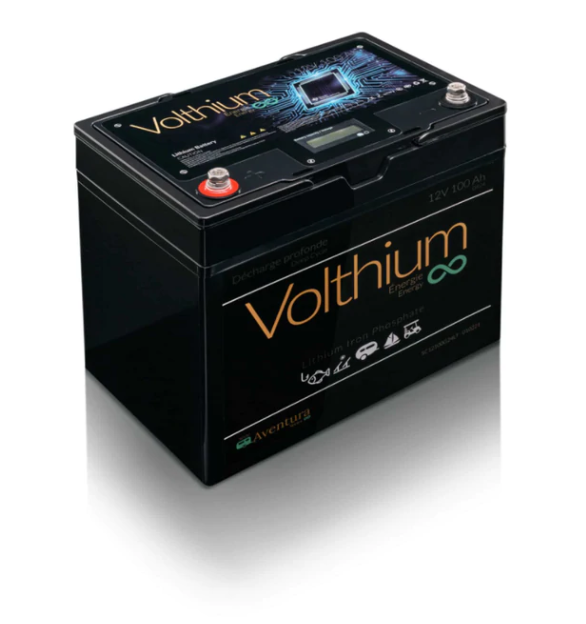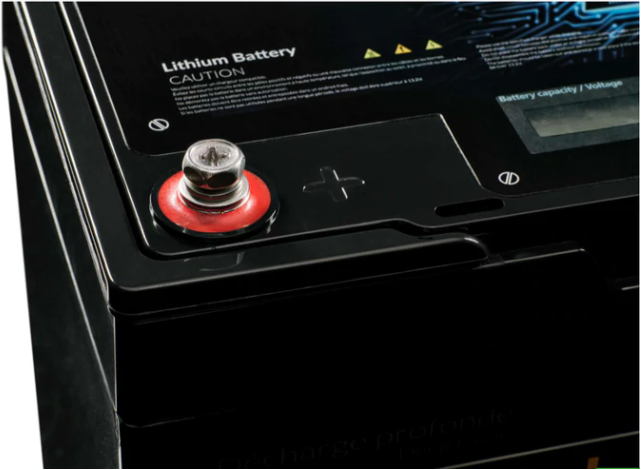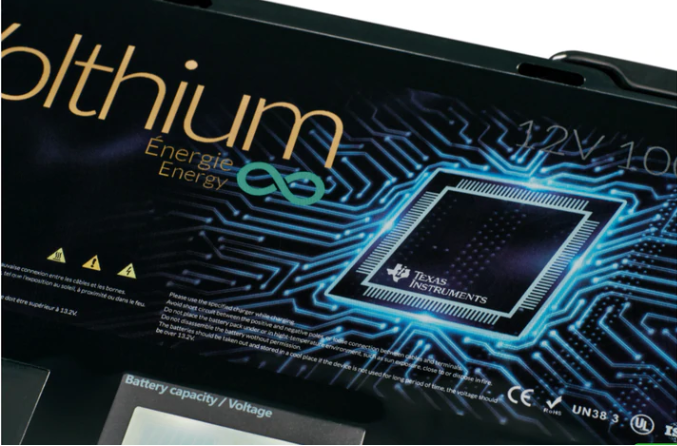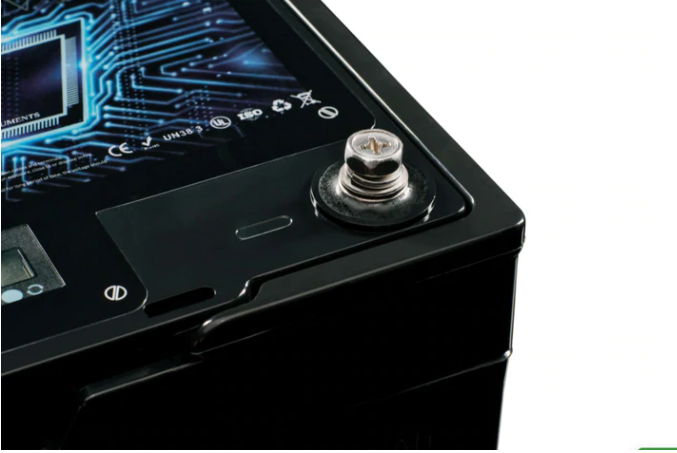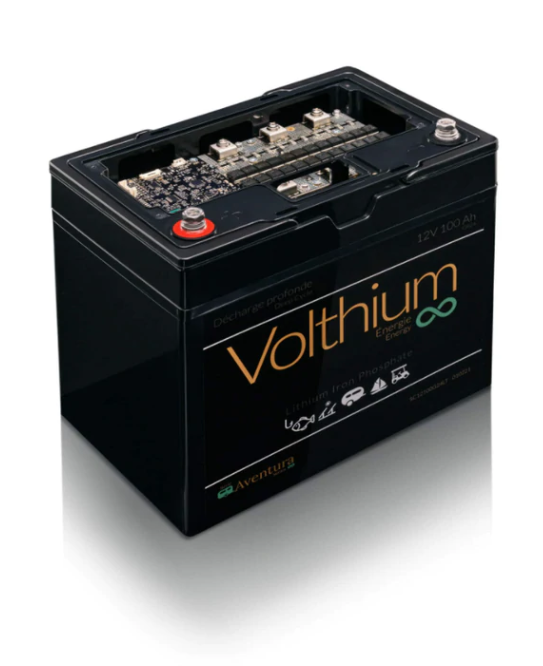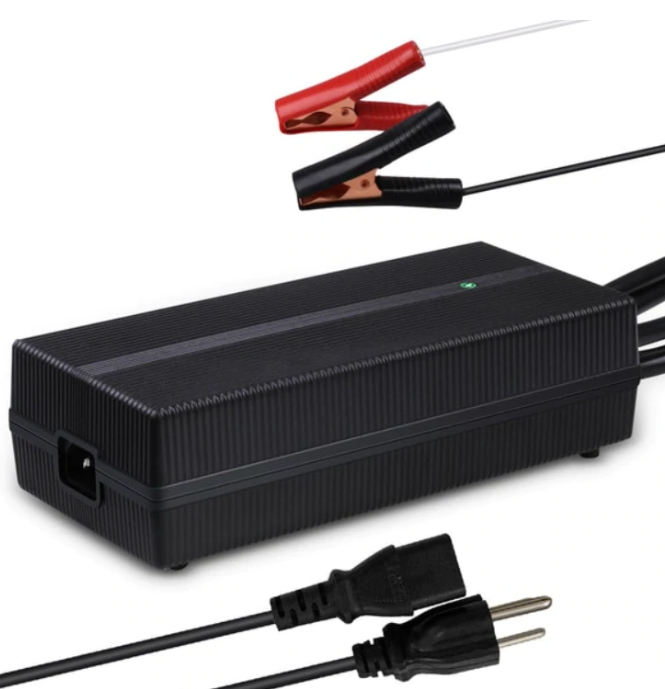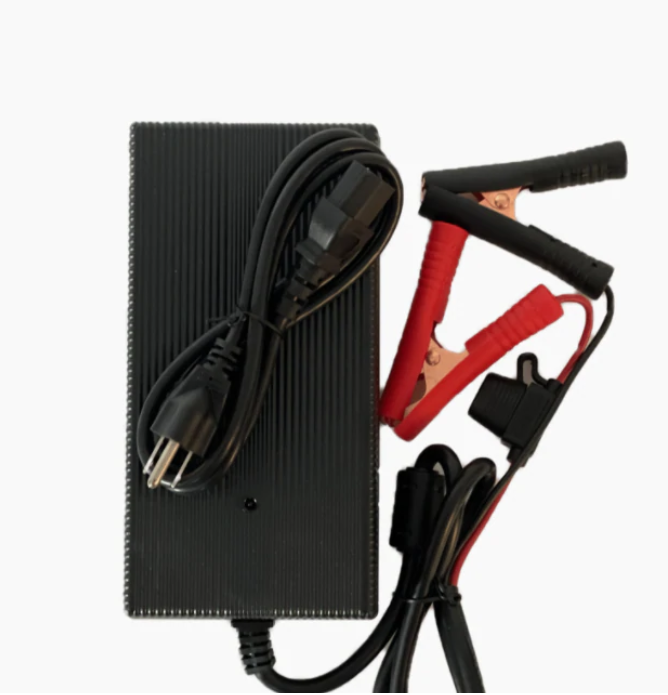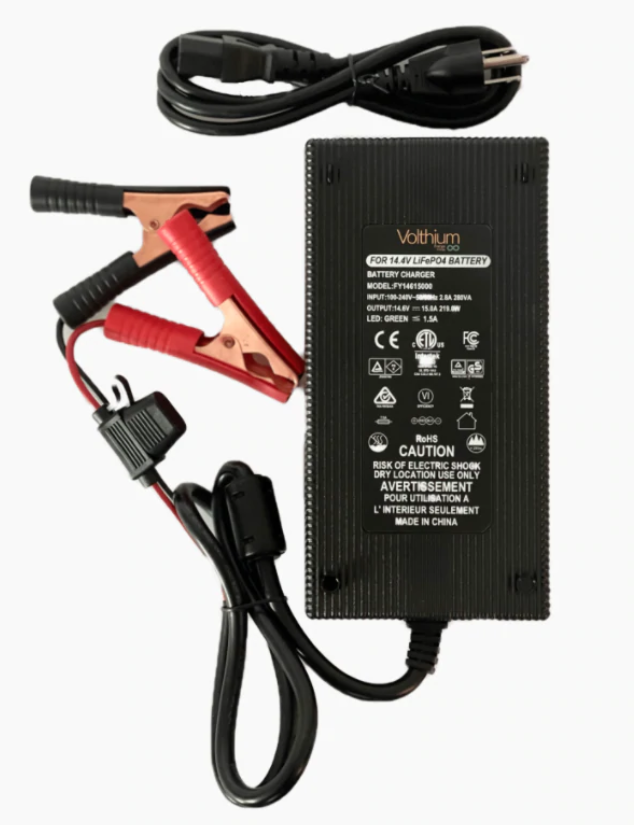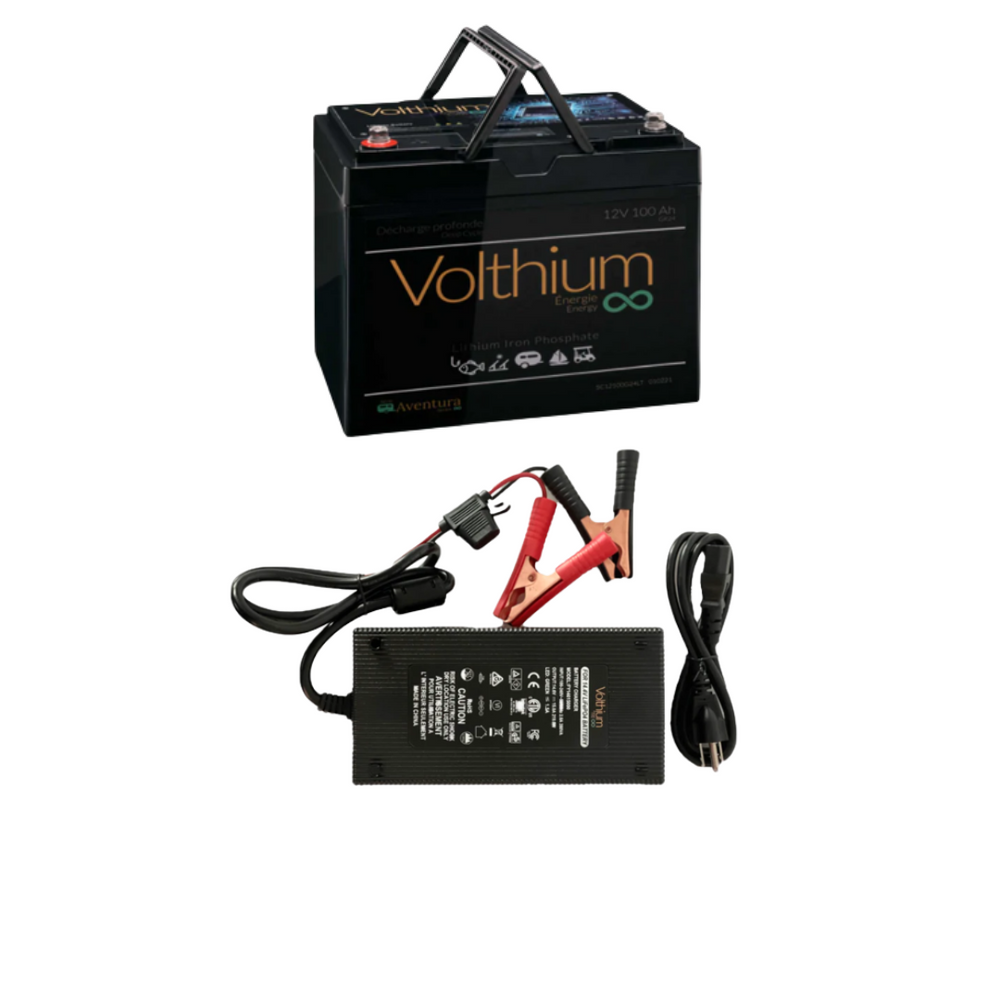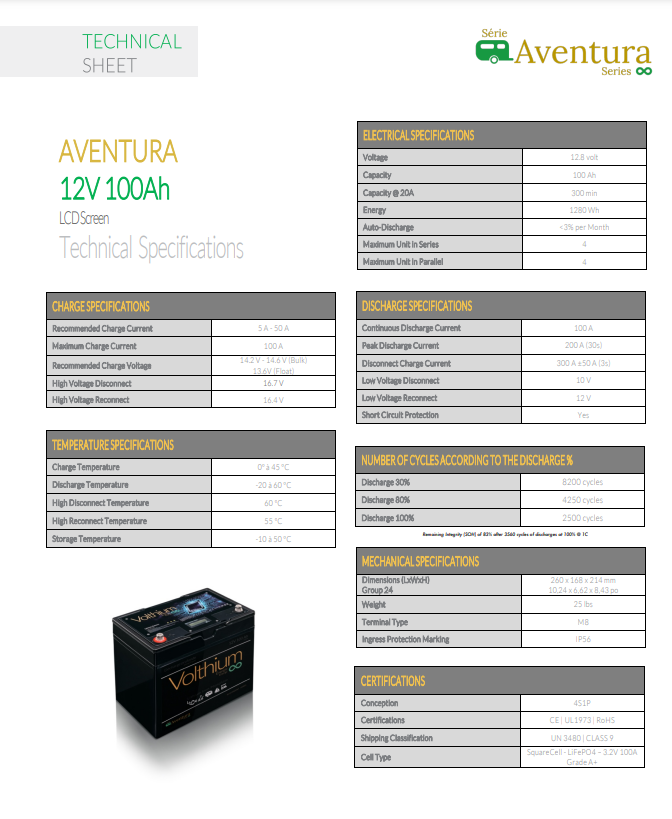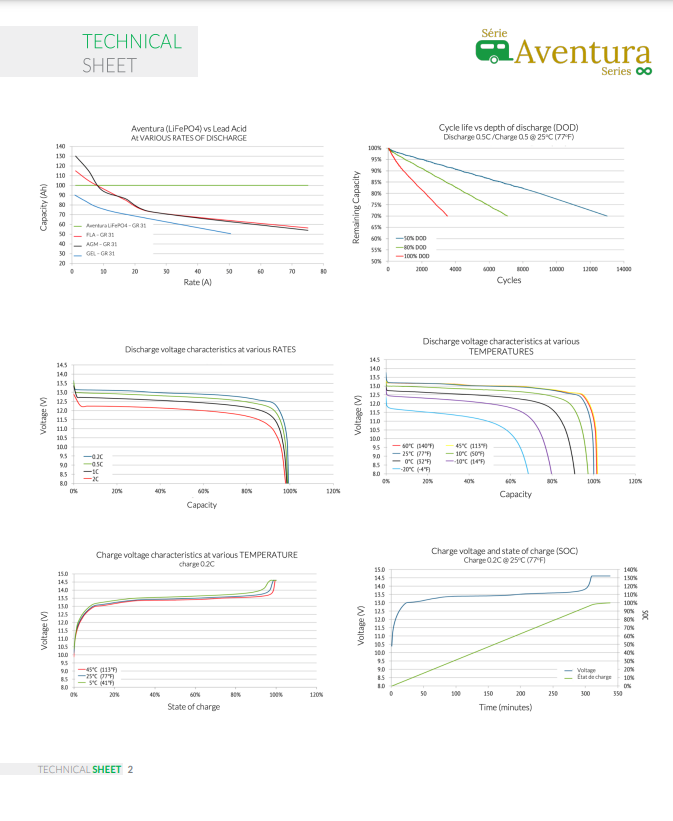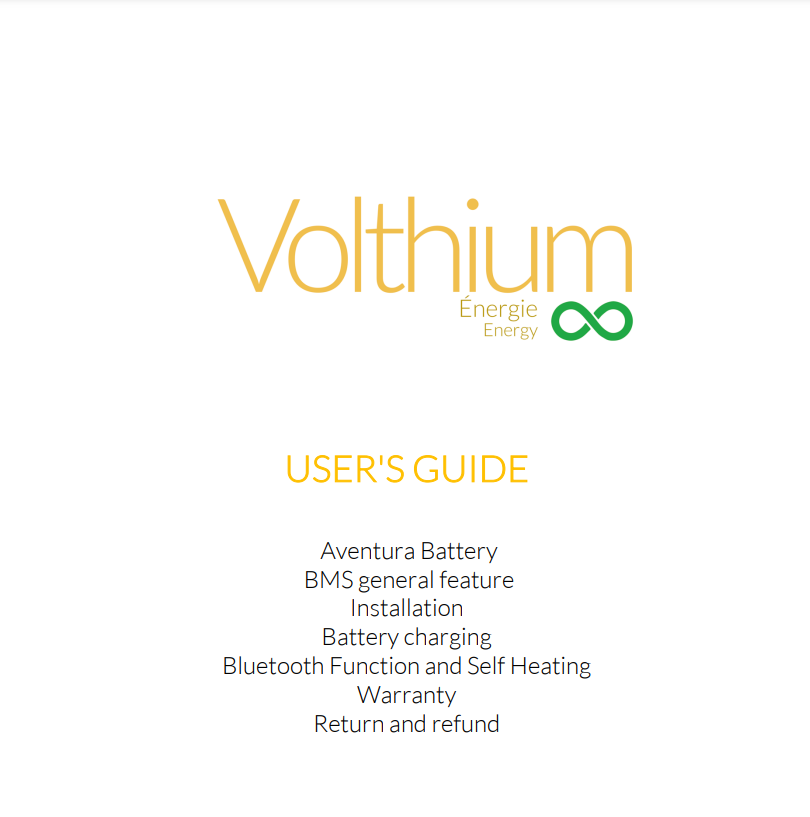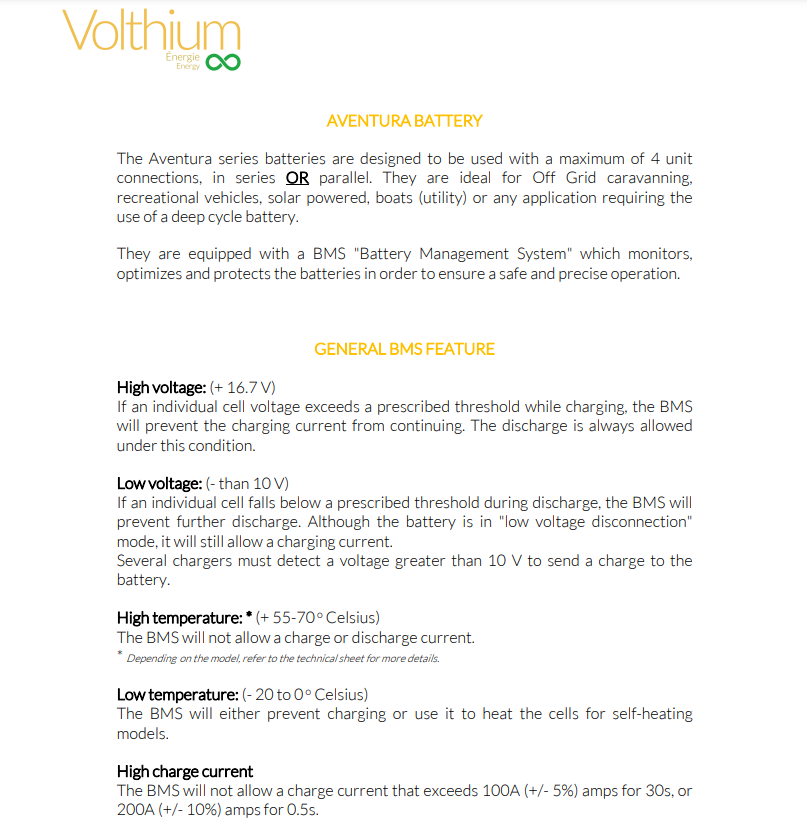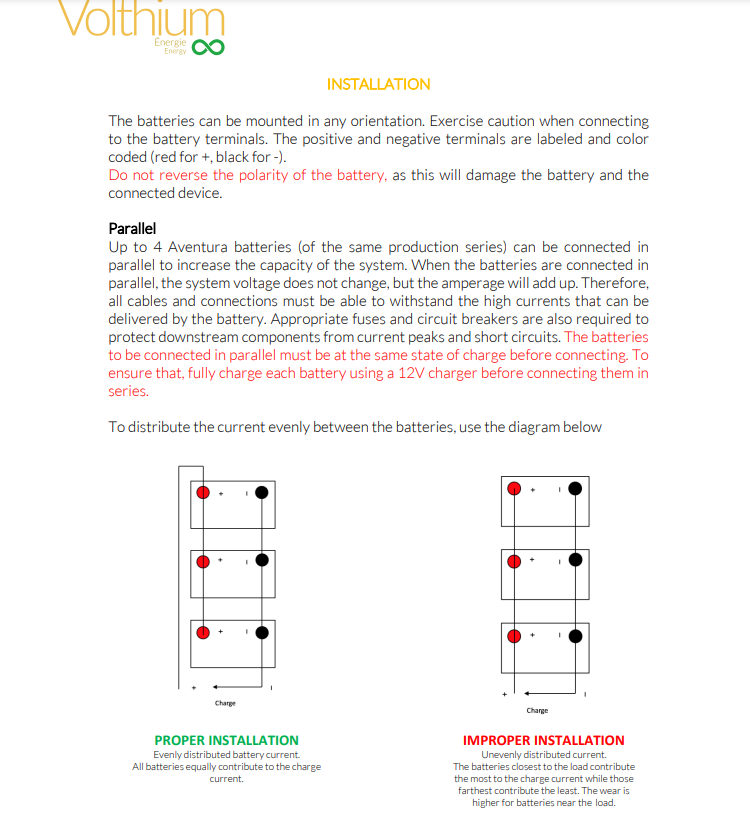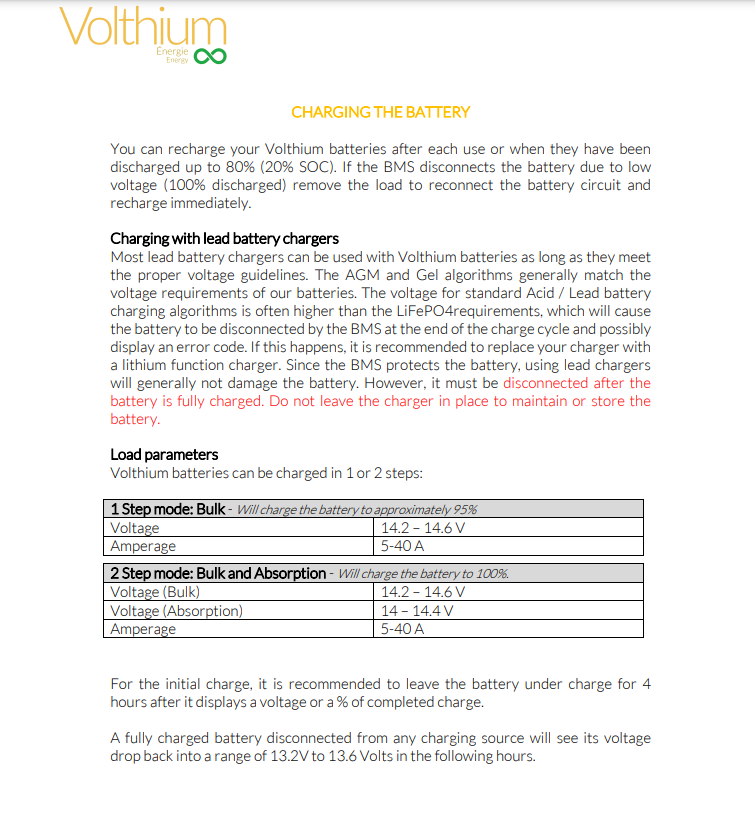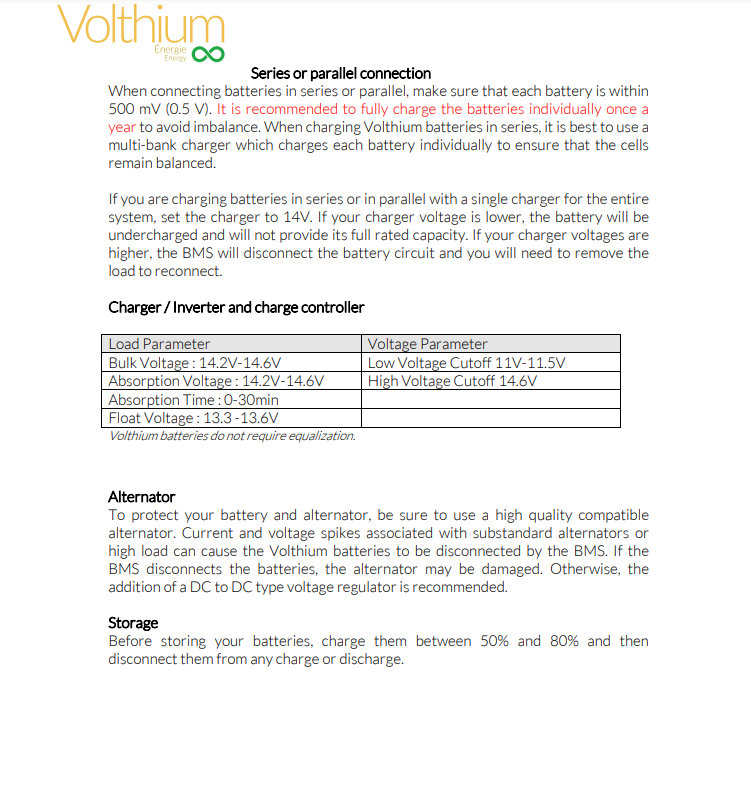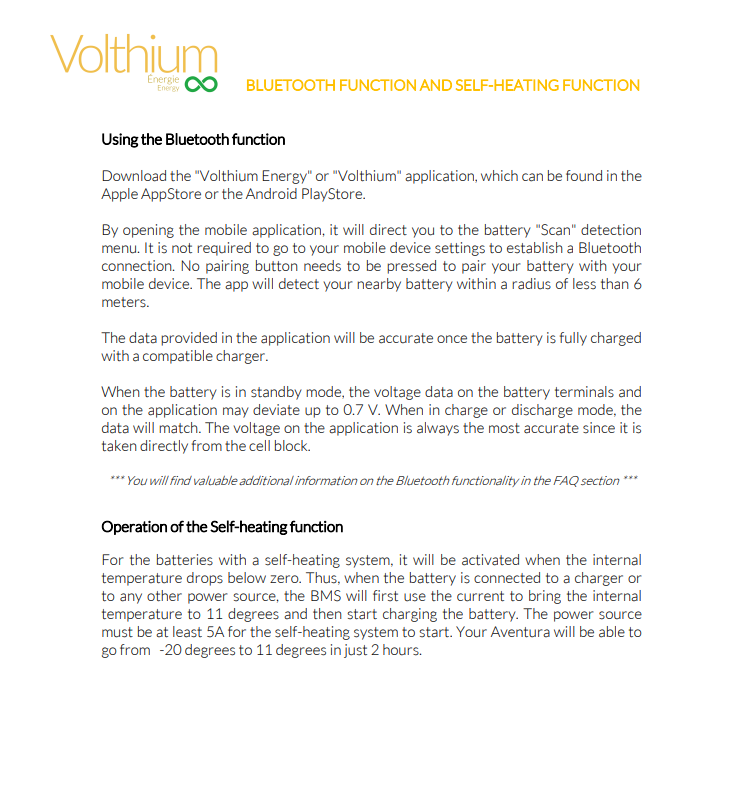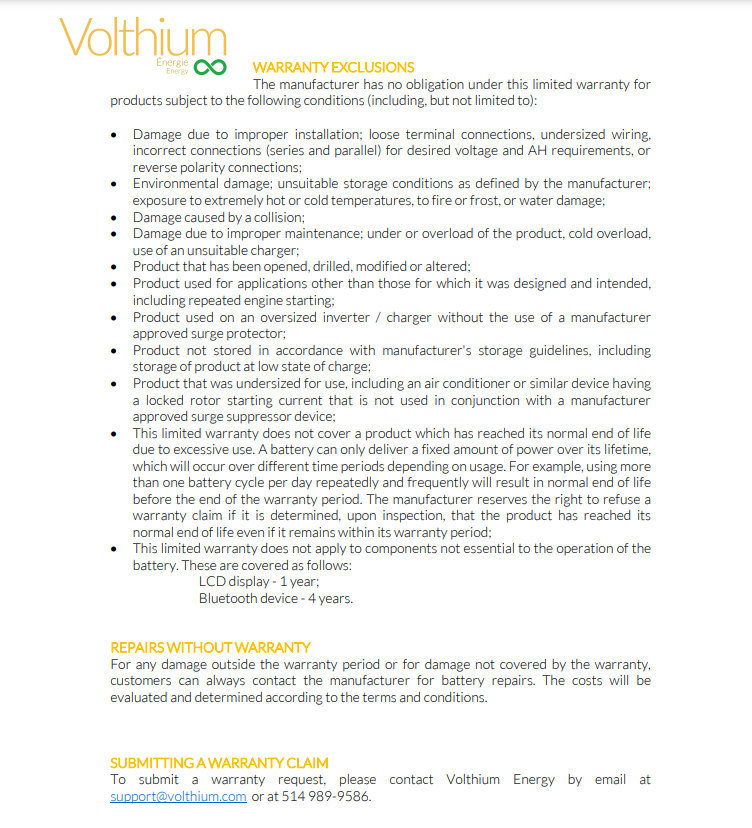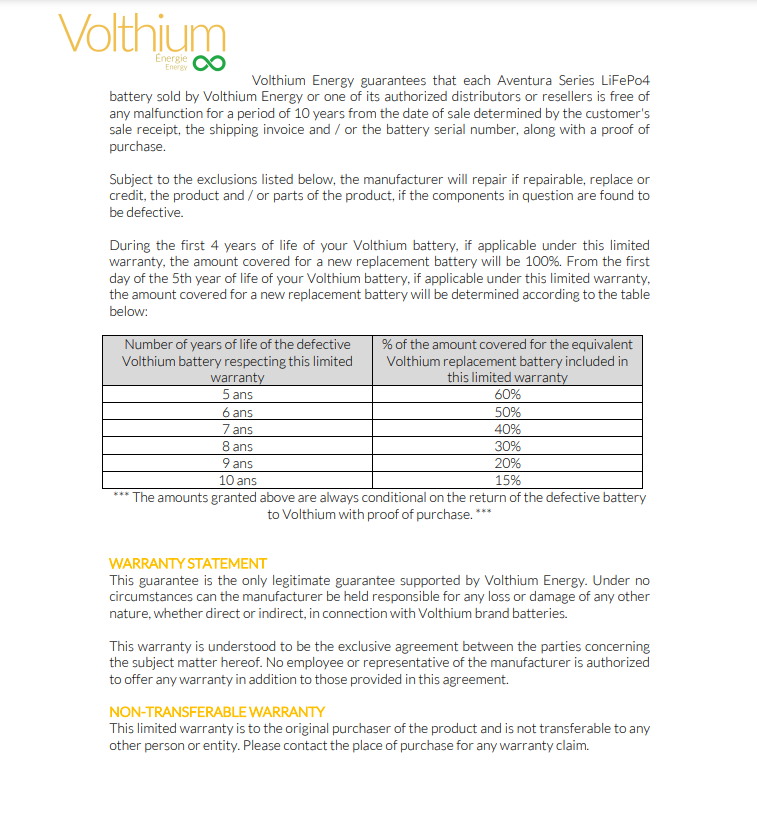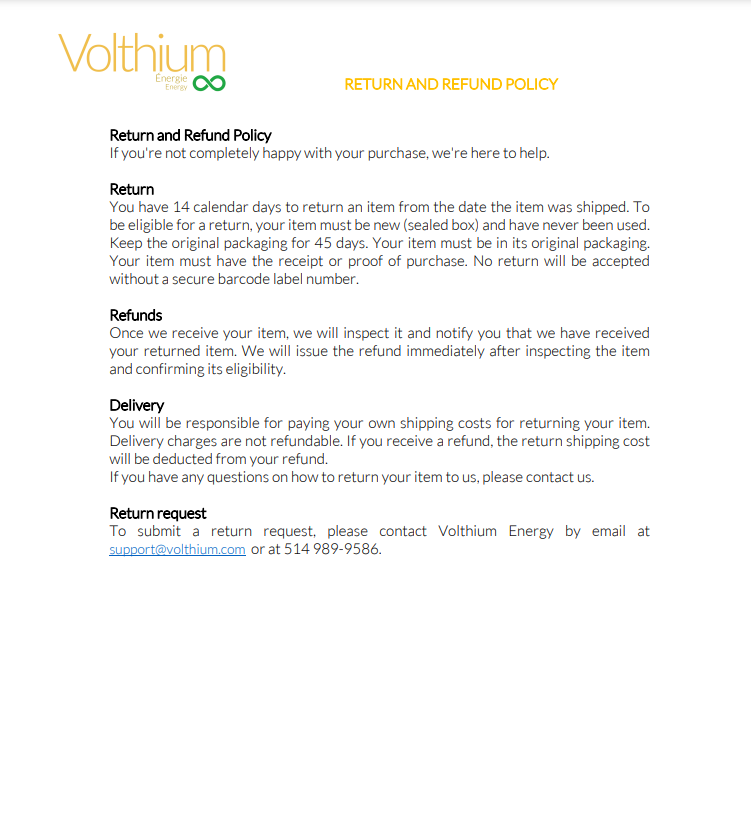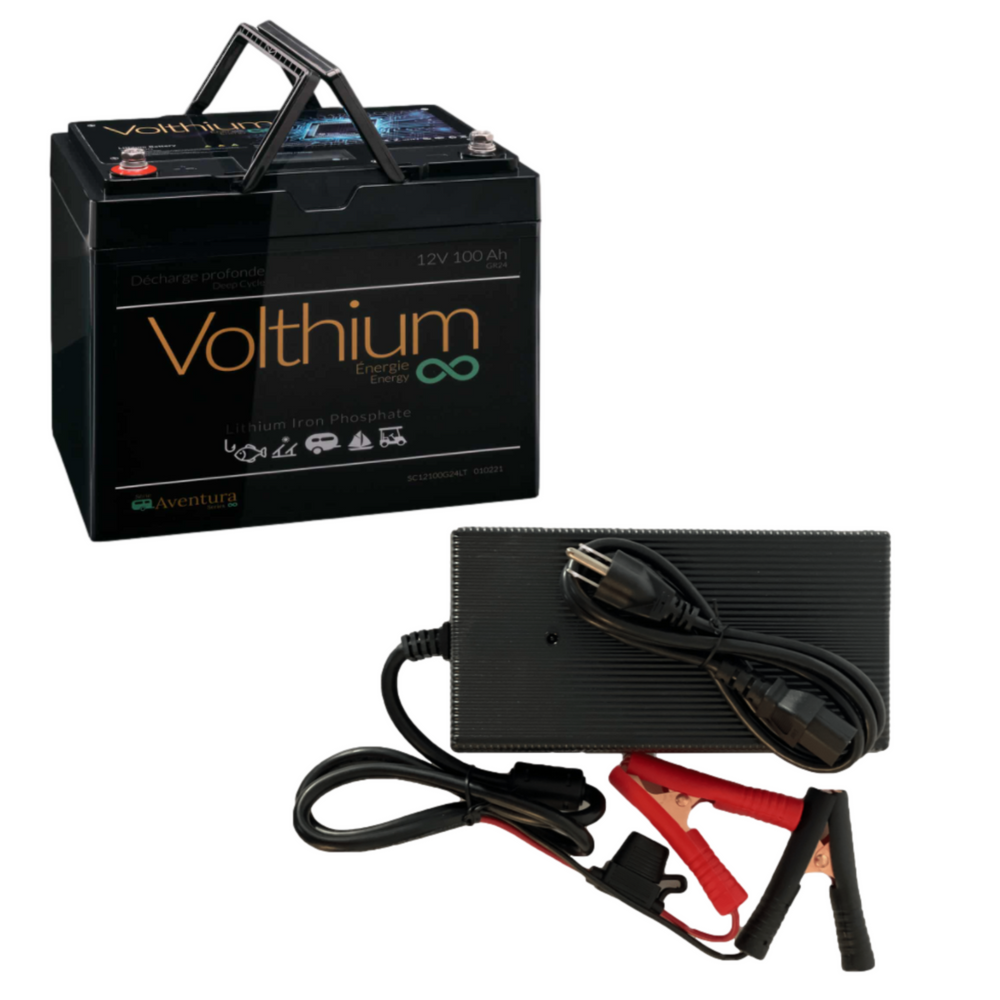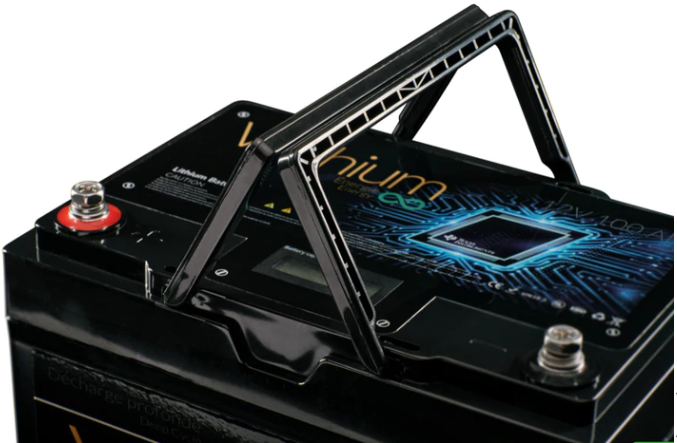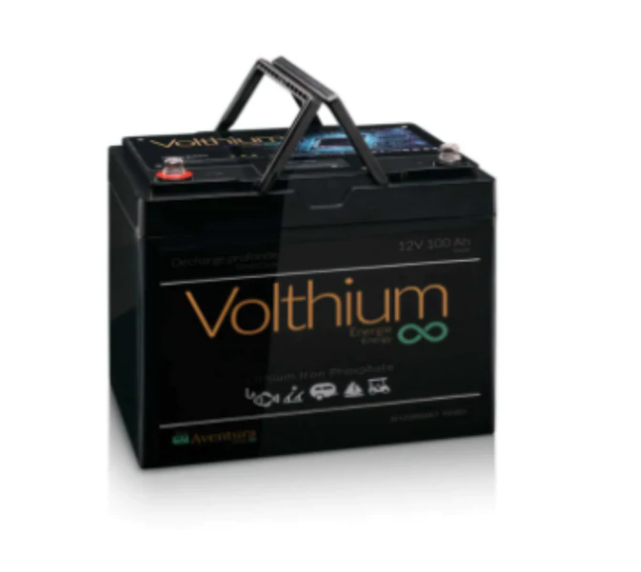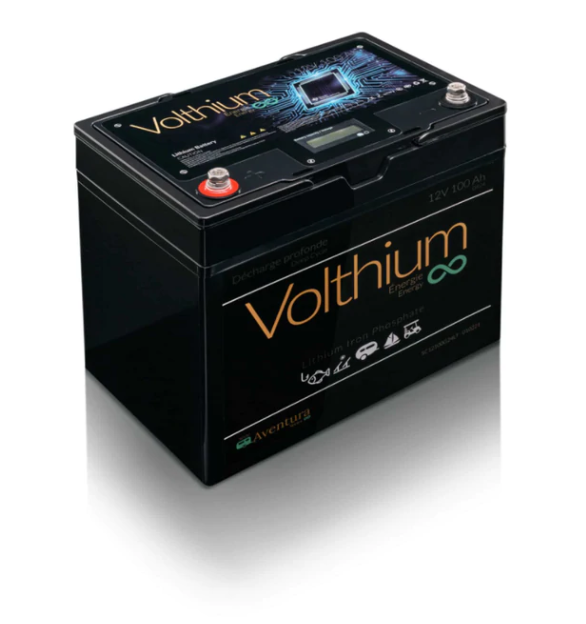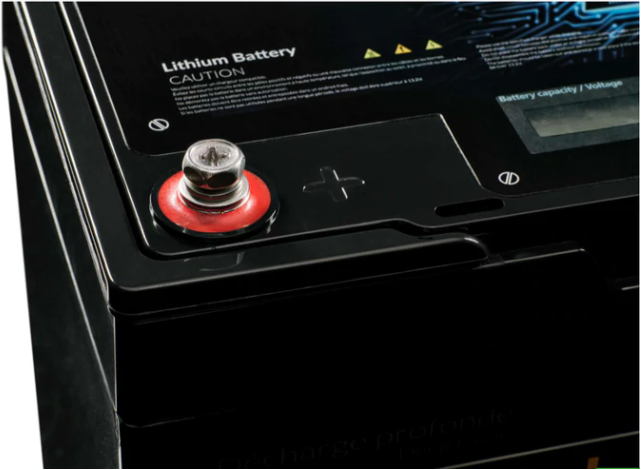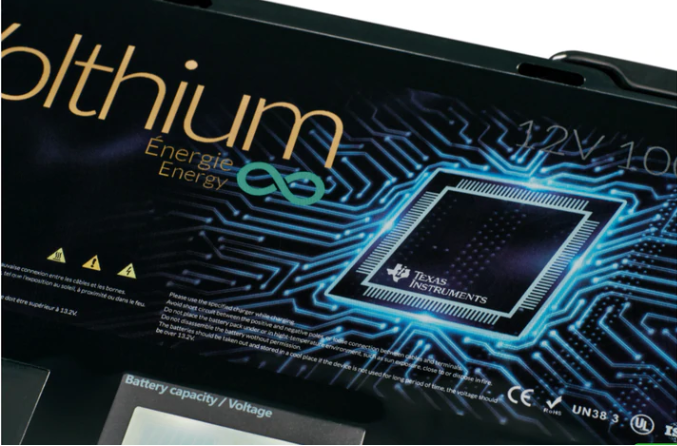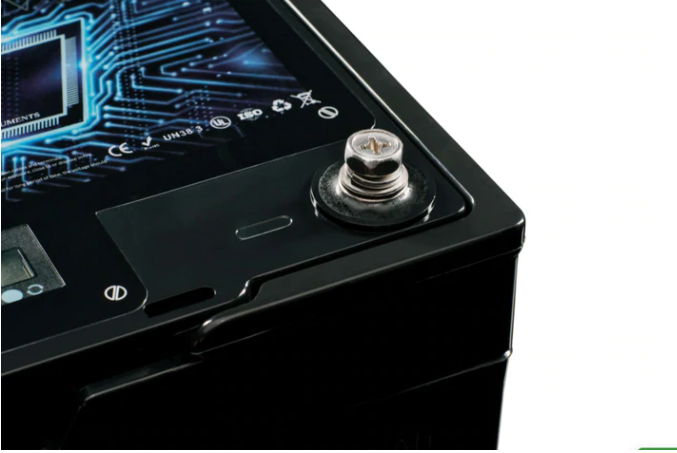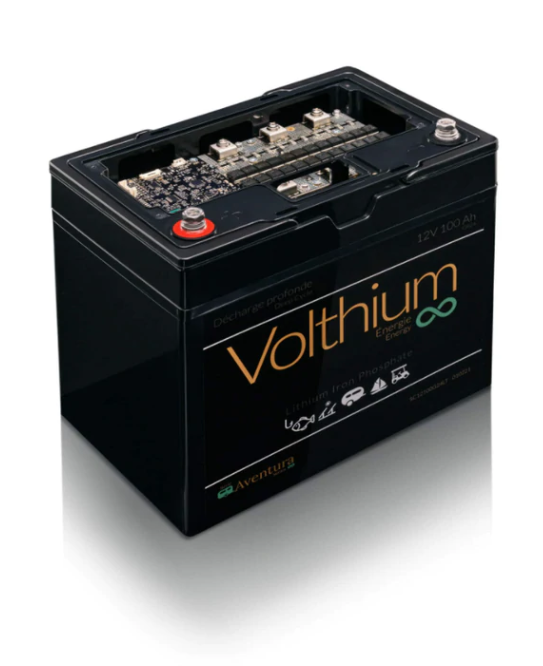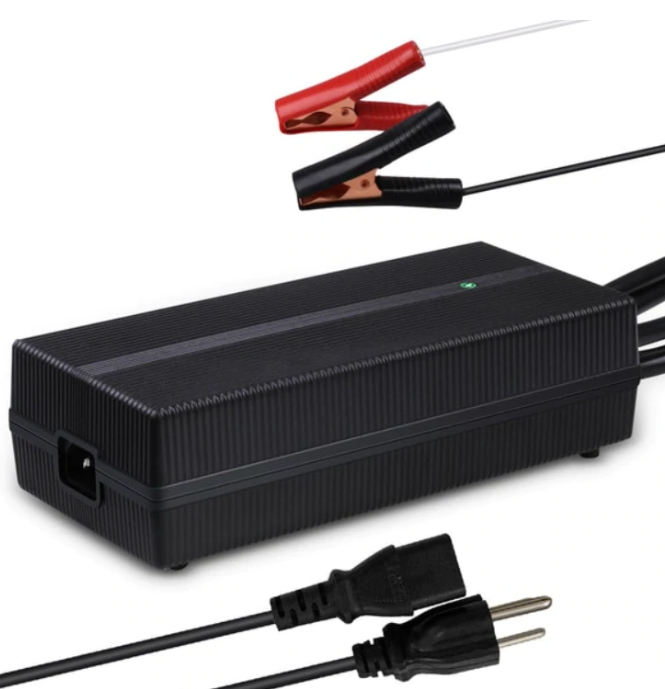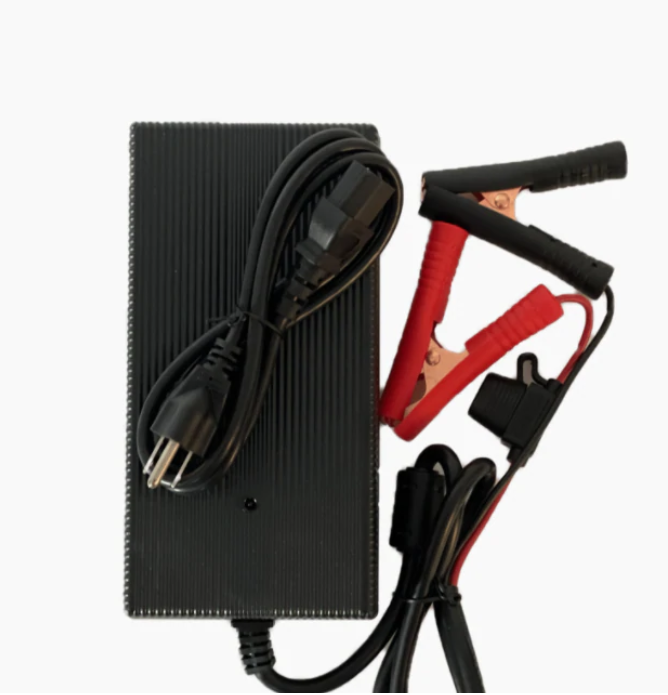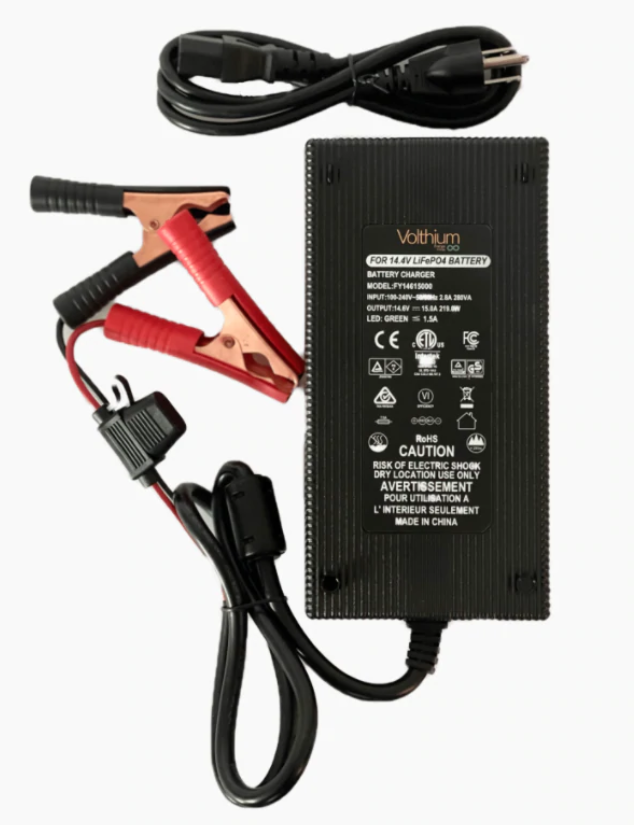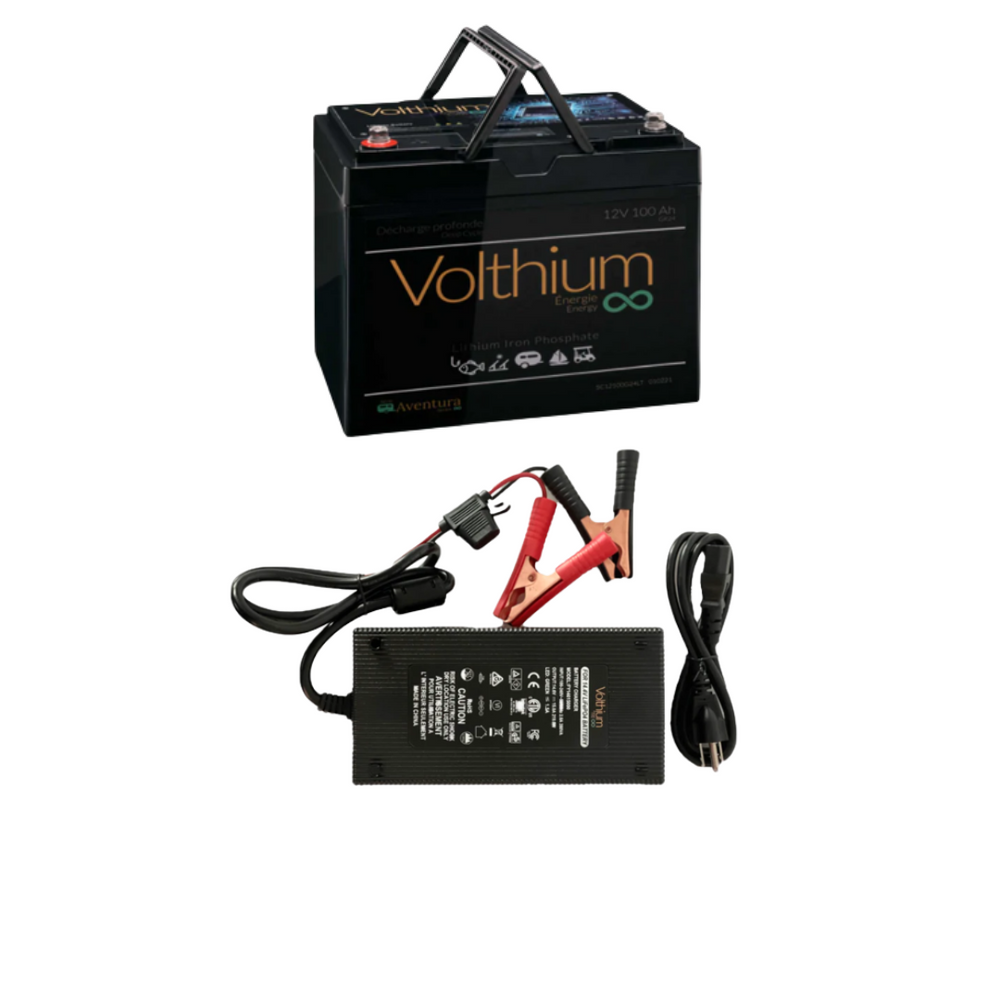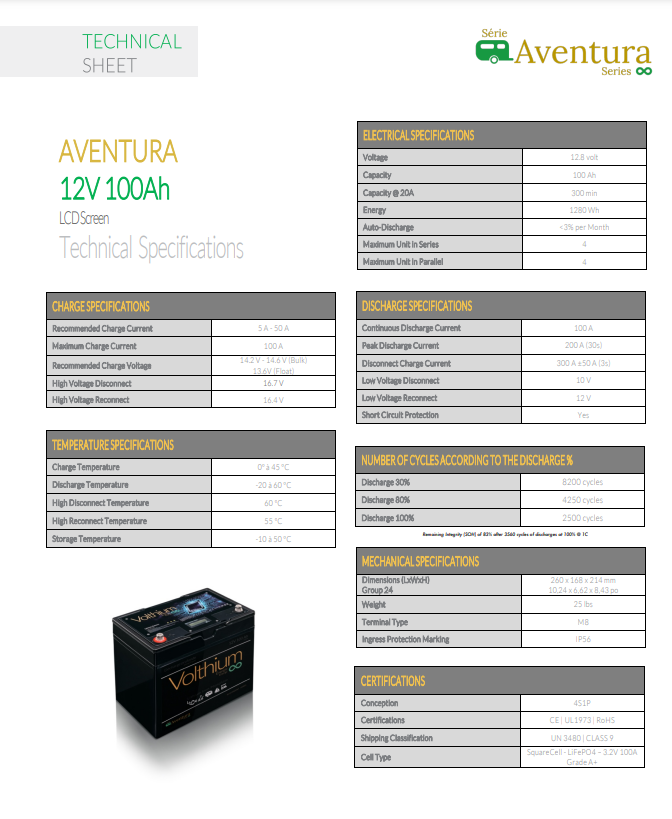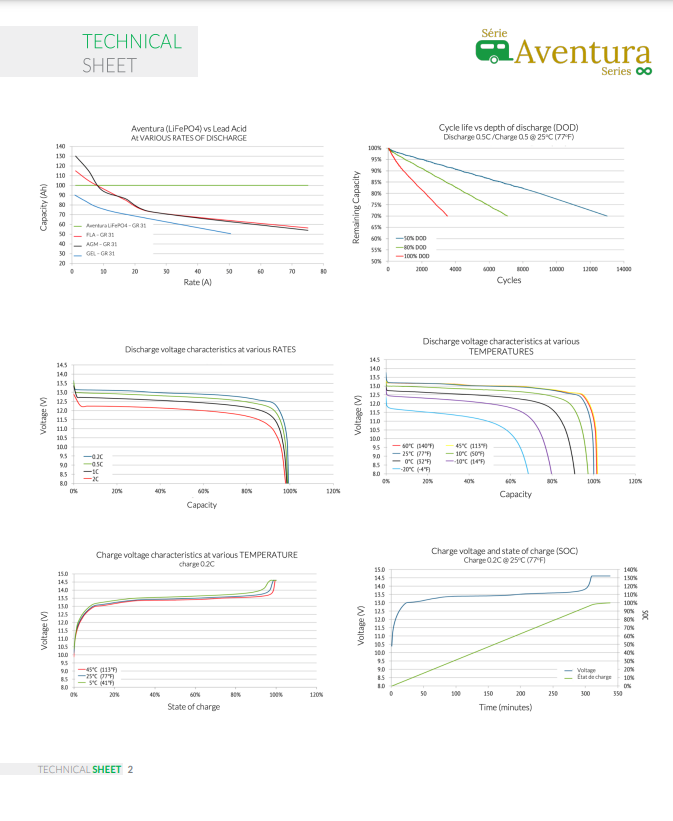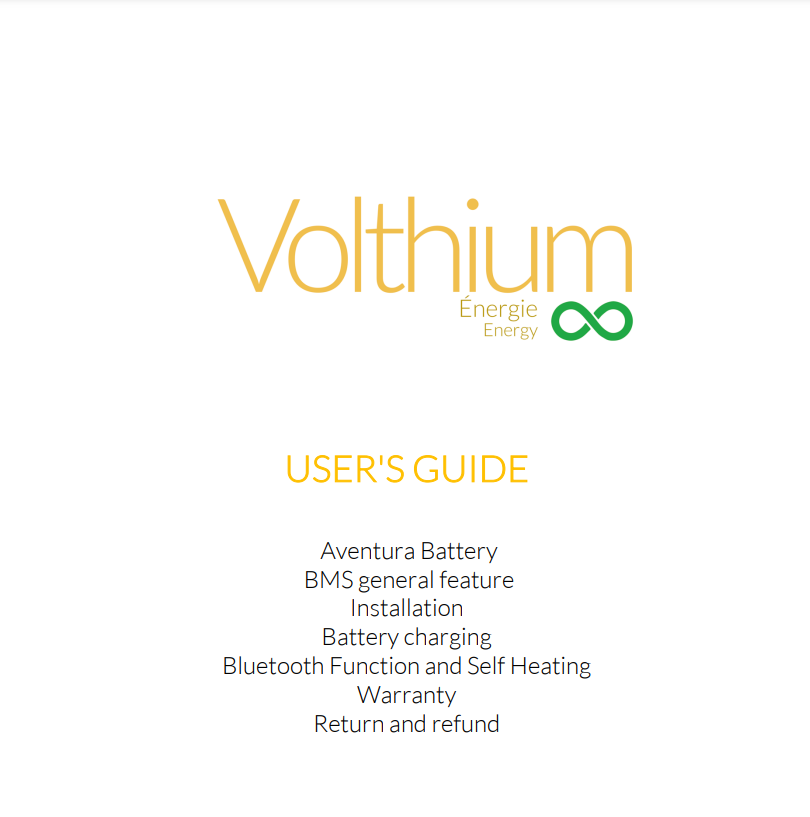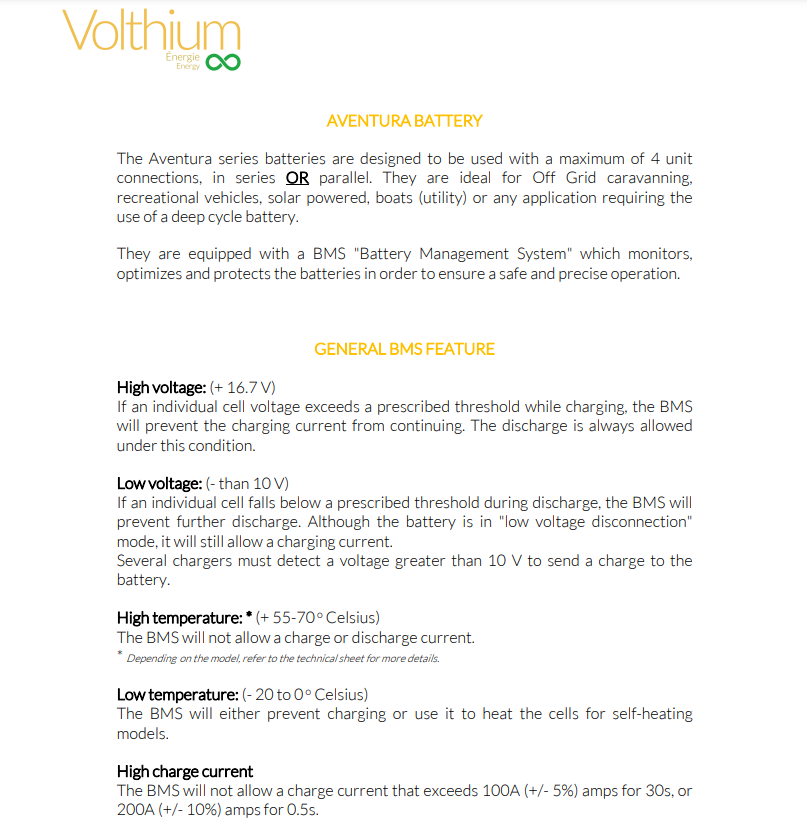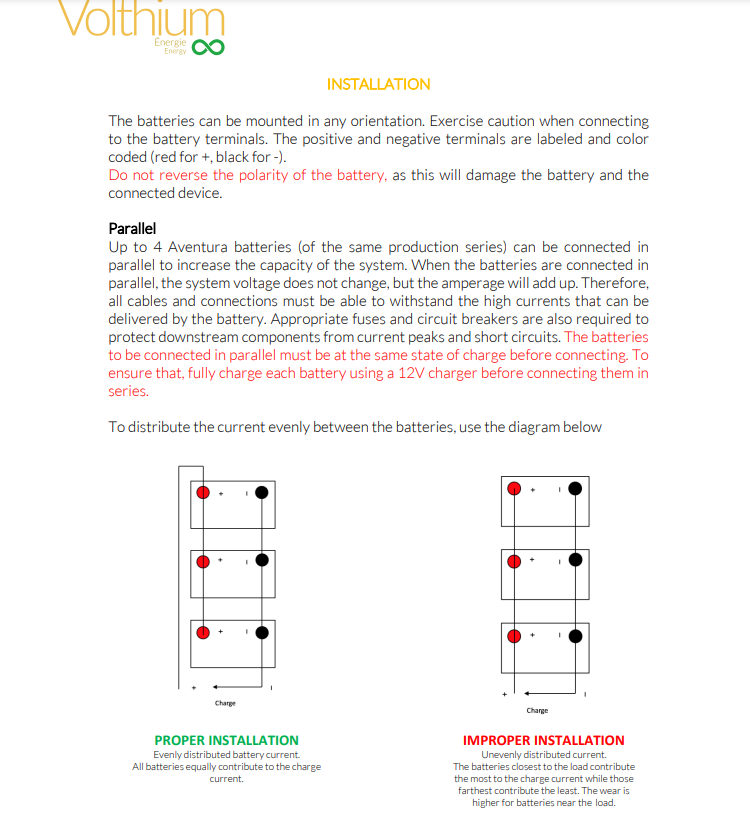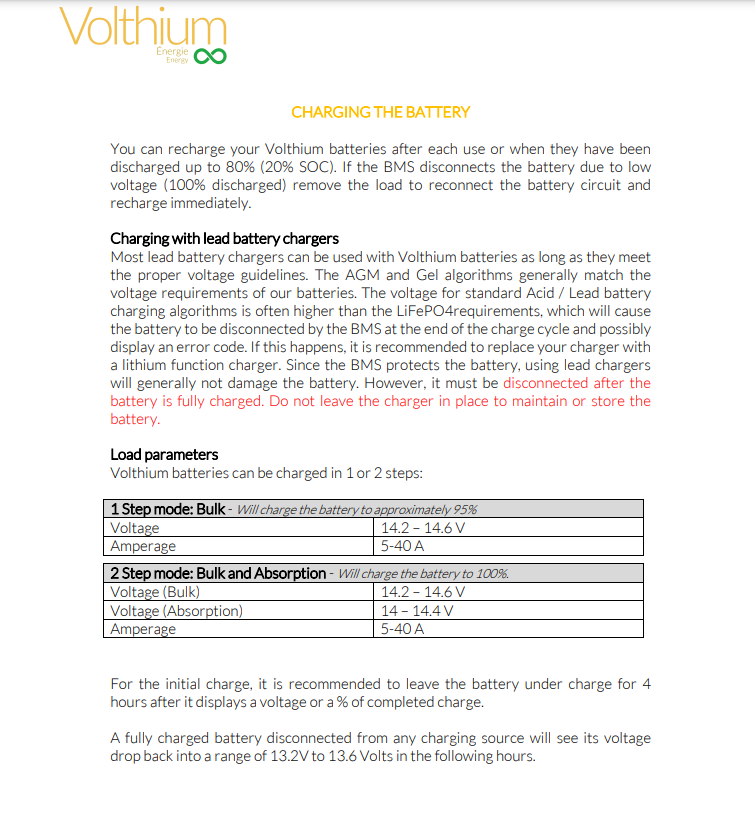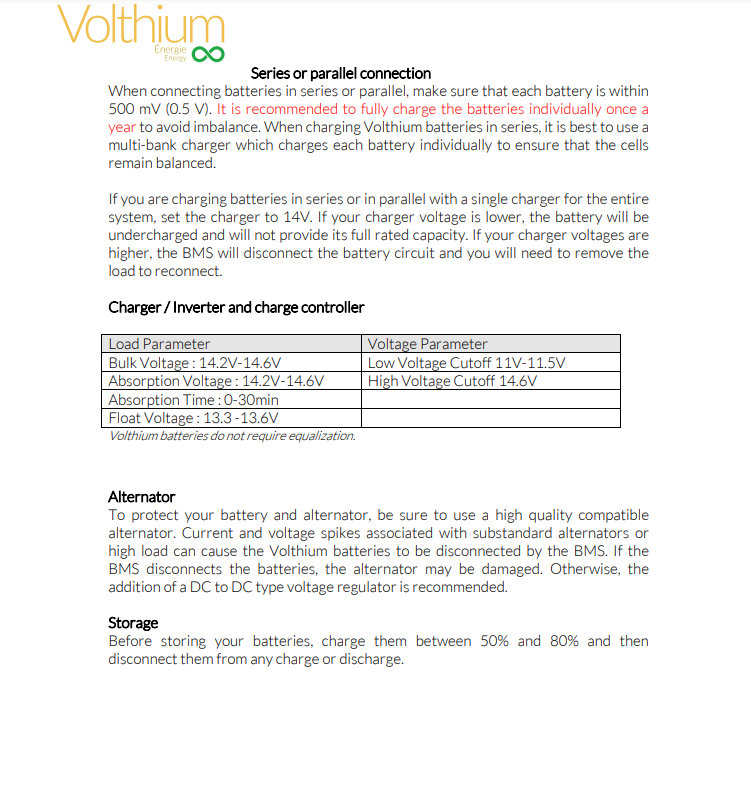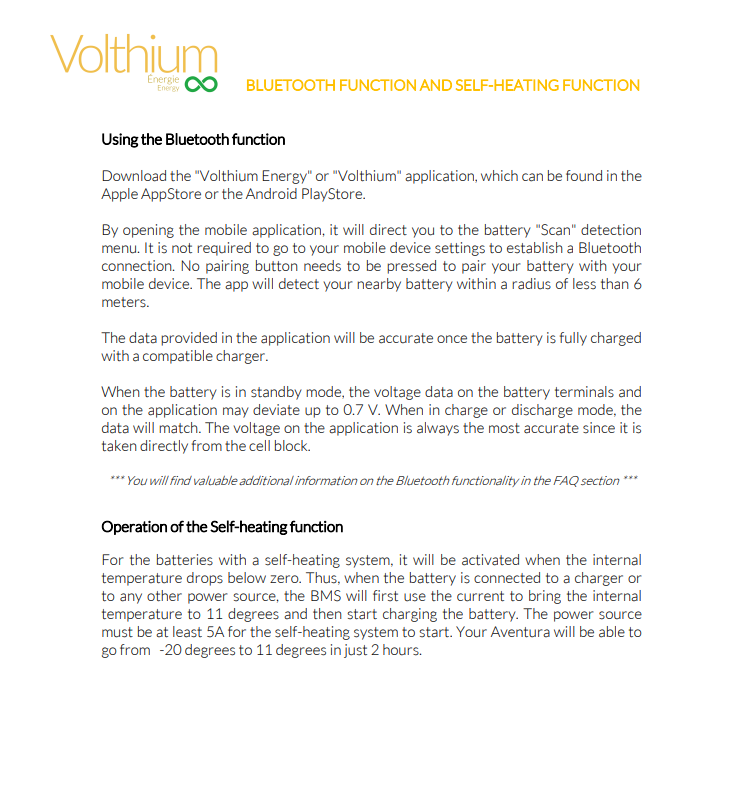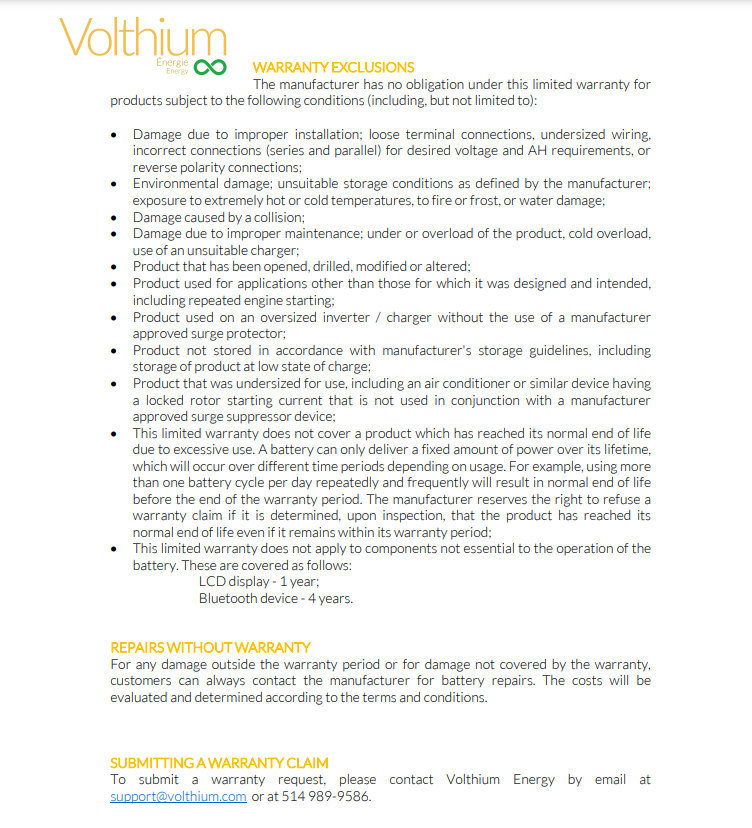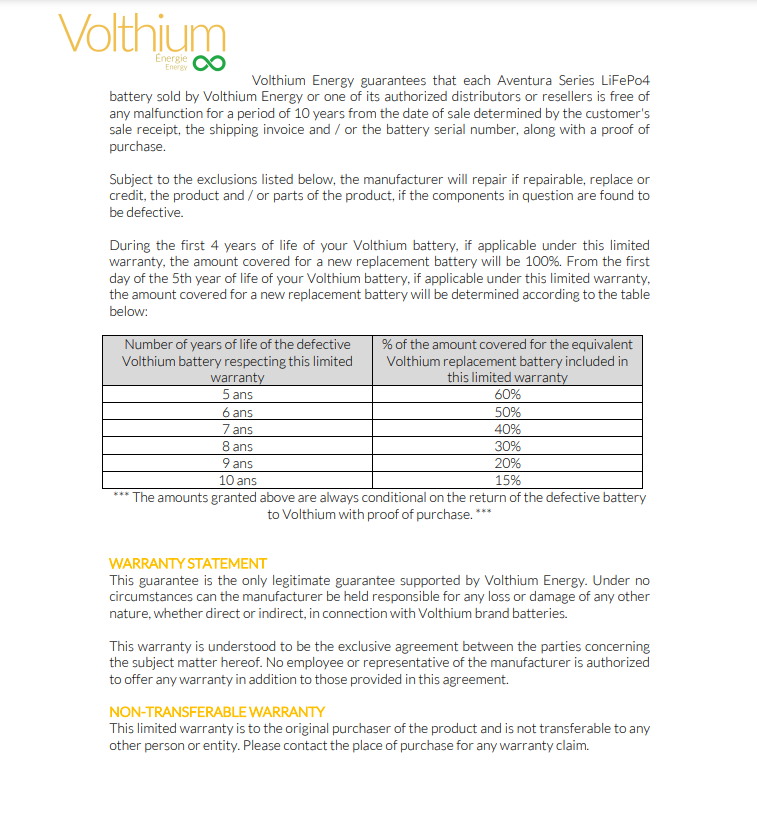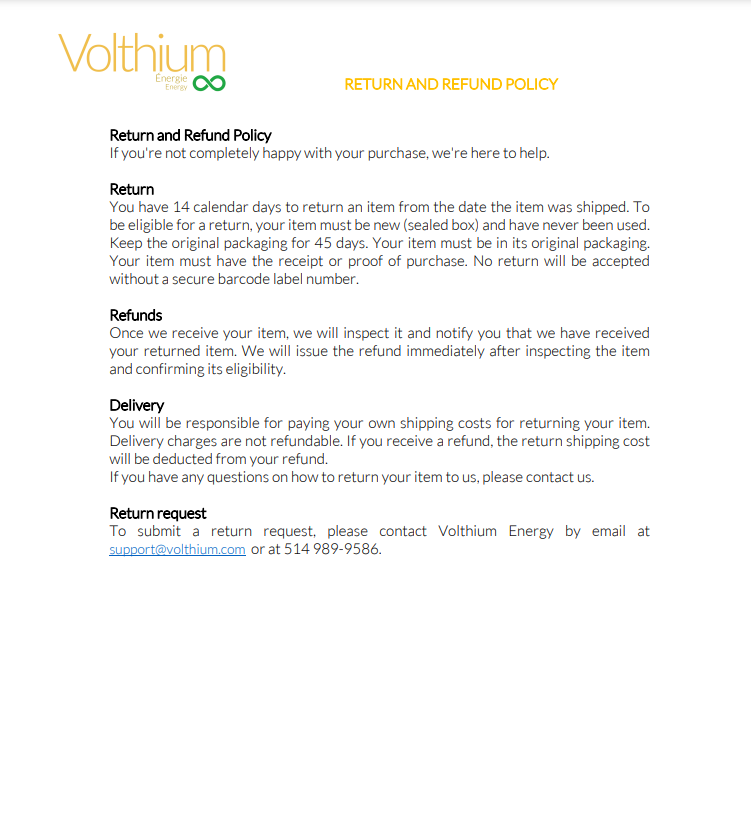 Product Description
Description
VOLTHIUM AVENTURA 12V 100AH BATTERY / COLD CHARGING PROTECTION
This battery model includes the low temp cut off protection, in a smaller size (group 24), with the same power as the group 31. A 100% Canadian design that allows for 100% optimization of the energy to space ratio.
This model offers an LCD screen, whose management of the charge status is controlled by the BMS. This is an exclusivity and a major improvement compared to the competition.

* Note that the display managed by the BMS will be calibrated after 2 complete cycles (discharge/recharge).
Never before has a lithium battery given such an amazing performance as those offered by our product line.

The profitability is assured for at least 10 years, and certainly more!
The BMS is easily accessible to guarantee an extended life for the entire battery park. This makes the battery easily repairable in case of accidental misuse, and avoids having to replace the entire battery bank for a single battery to be replaced.
In addition, the isolated BMS in a private chamber extends the operating range of the battery in terms of temperature, as the heat generated by the BMS will not reach the cells.
Access to the BMS also allows the addition and customization of additional parameters over time.
Our BMS technology (powered by TexasInstrument) specially designed for the harsh Canadian environment, coupled with our Grade A+ Cells (supplier famous for its contracts with LG Chem, Audi, BMW, and Tesla), ensures you have the best battery in North America in your hands.
Easy and quick to install, thanks to their weight 2X LIGHTER than a conventional battery, our lithium batteries offer you a shorter charging time and an energy capacity that does not run out over the years.
Volthium, has a mission to bring together the best parts available from each of the industries and put them together in one battery! Cells, BMS, assembly engineering, it's all there.
KEY FEATURES
BMS driven LCD display (highly improved accuracy)

25lbs weight

BMS access

Cold load protection

Quebec engineering

10 year limited warranty

Peak 200A (30s)

Peak 300A (3sec)

Up to 4 batteries in series (up to 51.2V)
INCLUDED
1 X Aventura 12V 100AH battery

1 X VOLTHIUM 10A-CSA LIFEPO4 LITHIUM CHARGER
VOLTHIUM 10A-CSA LIFEPO4 LITHIUM CHARGER
Automatic charger specially designed for lithium batteries (12V LiFePO4).
With up to 10A of charge current available, it can charge LiFePO4 batteries from 50Ah to 300Ah.
Has the technology to wake up a battery in low voltage protection mode (Low Voltage cut off / cut out)
It's easy to use - just plug it in and charging starts right away. There is no need to disconnect your battery and the low voltage protection electronics will be reset automatically.
MAIN CHARACTERISTICS
Easy to use

Exceptionally clean voltage and current with no surges or spikes

1 year warranty
Warranty
You are protected by our 30 Day Money Back Guarantee and Specific FULL REPLACEMENT Warranty Options: BRS Super Gas Pumps: 1 Year Full Replacement Warranty. BRS Super Battery: 30 Days, 2 Years, or 10 Years Full Replacement Warranty with NO PRORATION. BRS Super Charger: 1 Year Full Replacement Warranty. Fisher Price Power Wheels / Peg Perego Batteries and Chargers: 6 Months Full Replacement Warranty. Please contact us for all other product specific warranty options.