45 Gallon Drum Barrel Pump - Pumpmatic Super Drum Pump
$299.99
$199.99
You Save:

$100.00 CAD

(33.33%)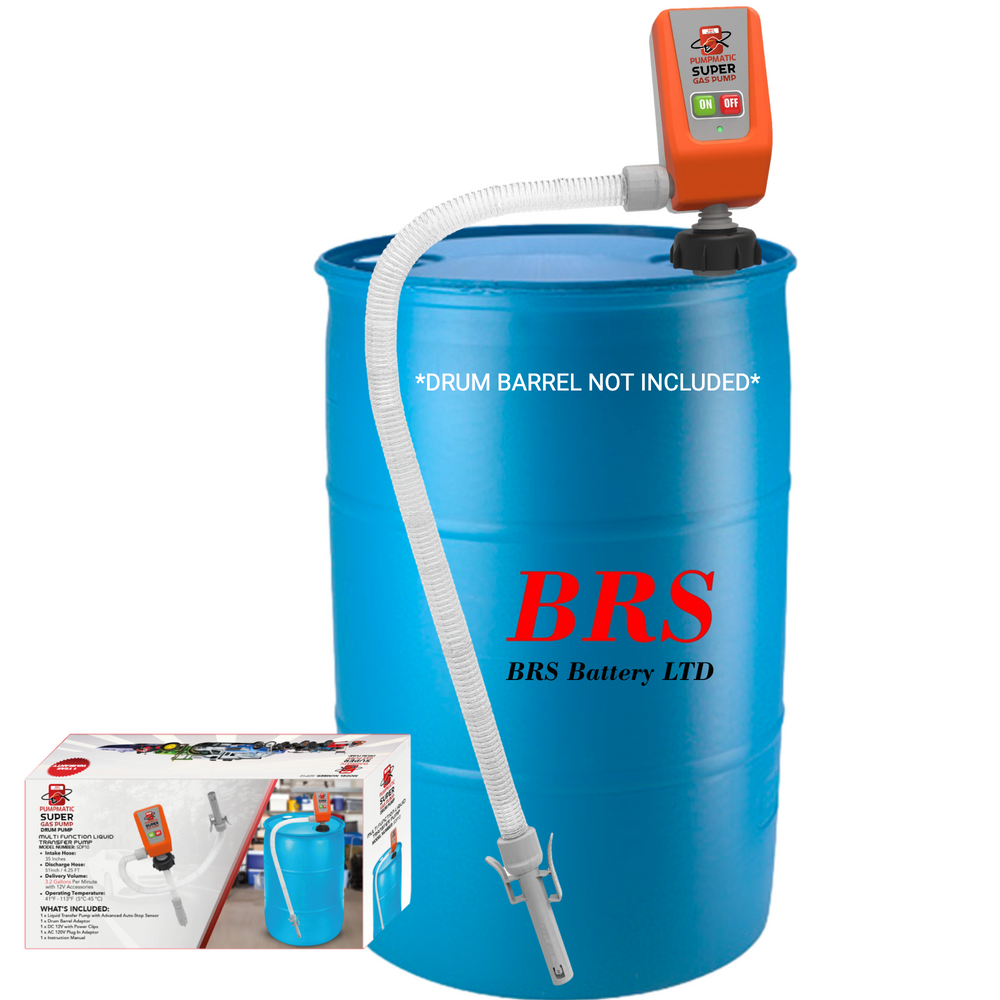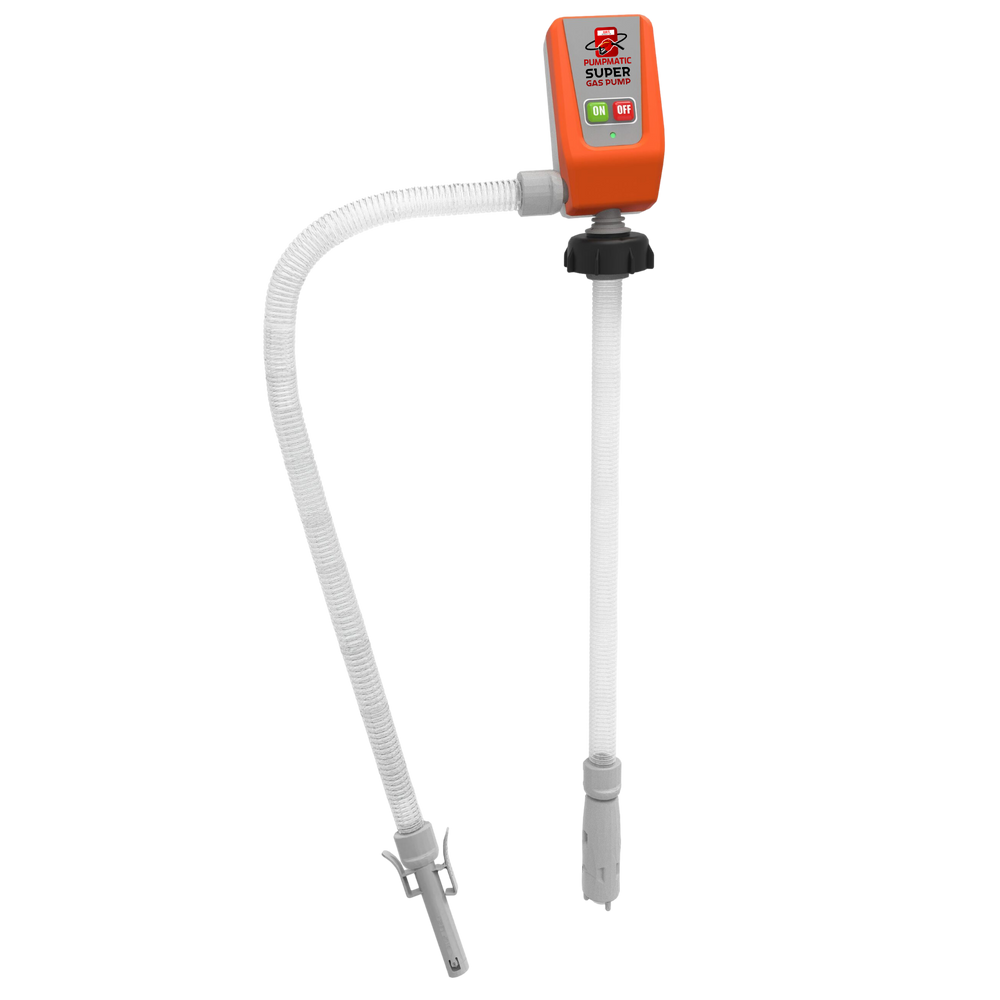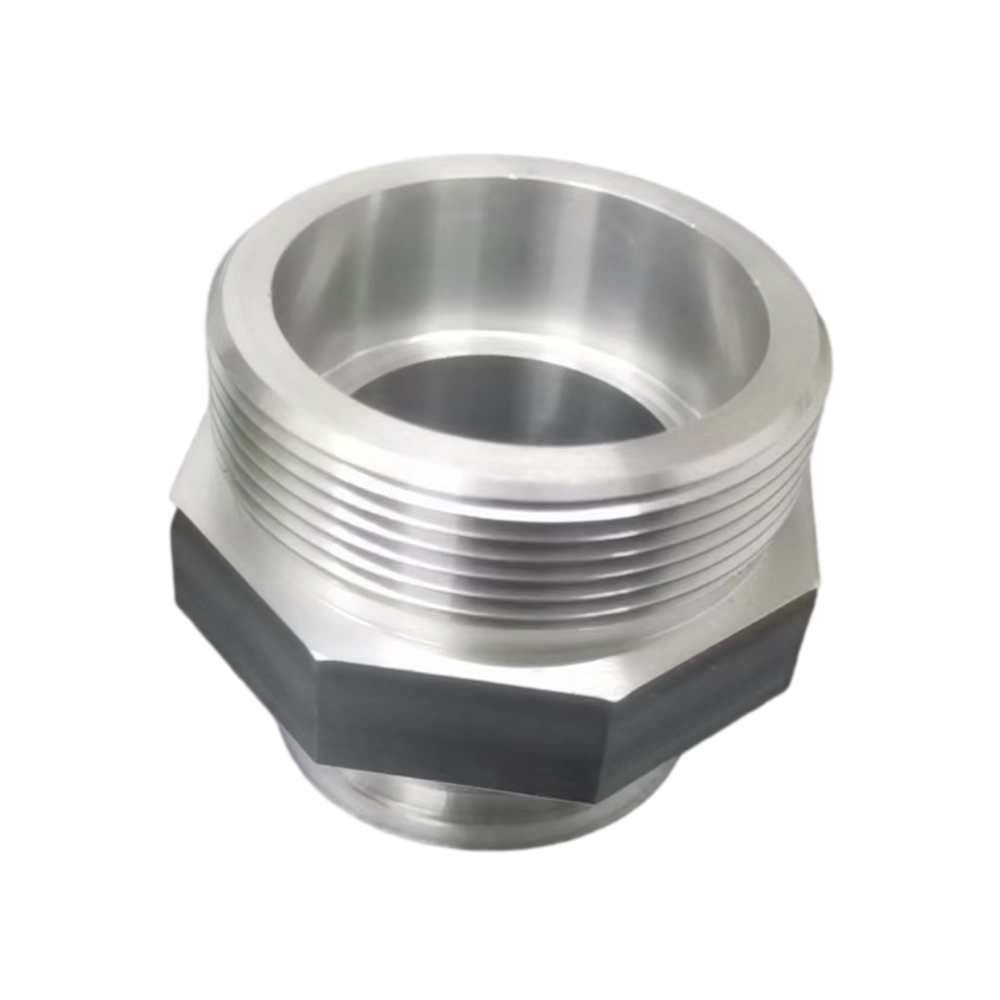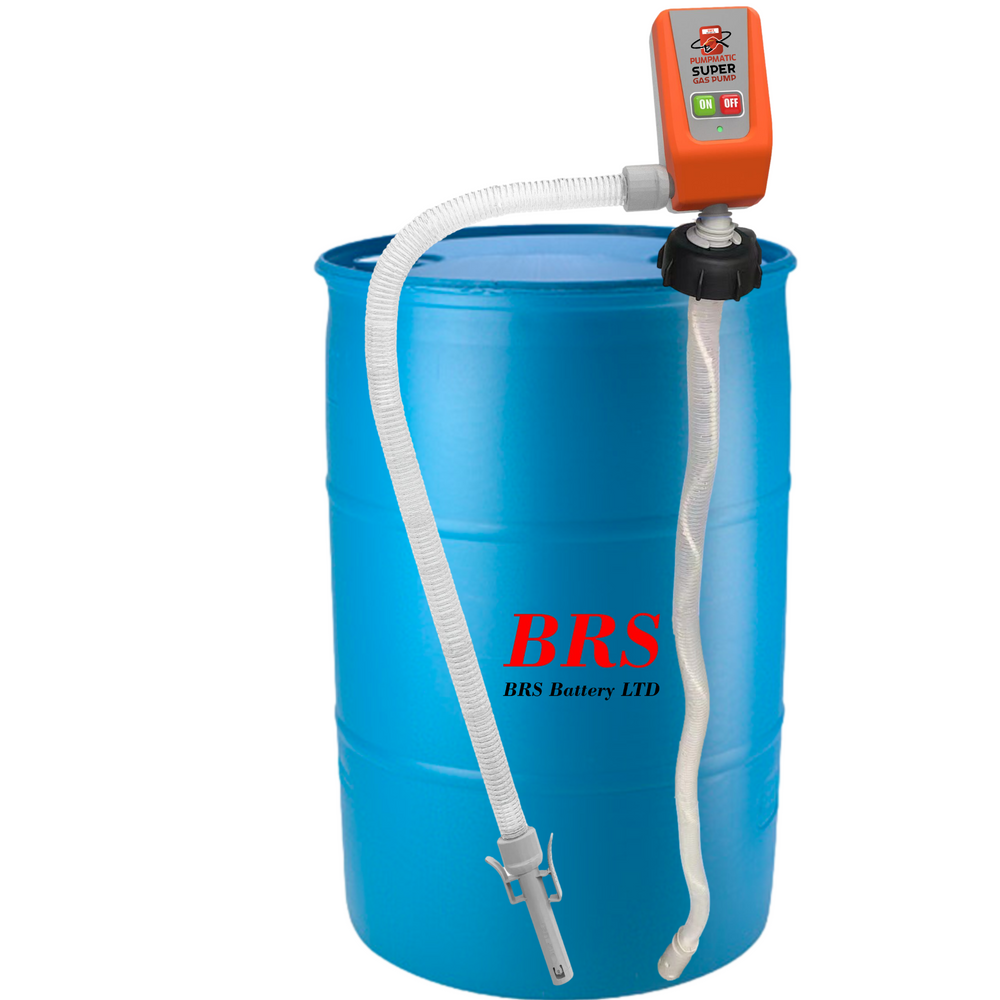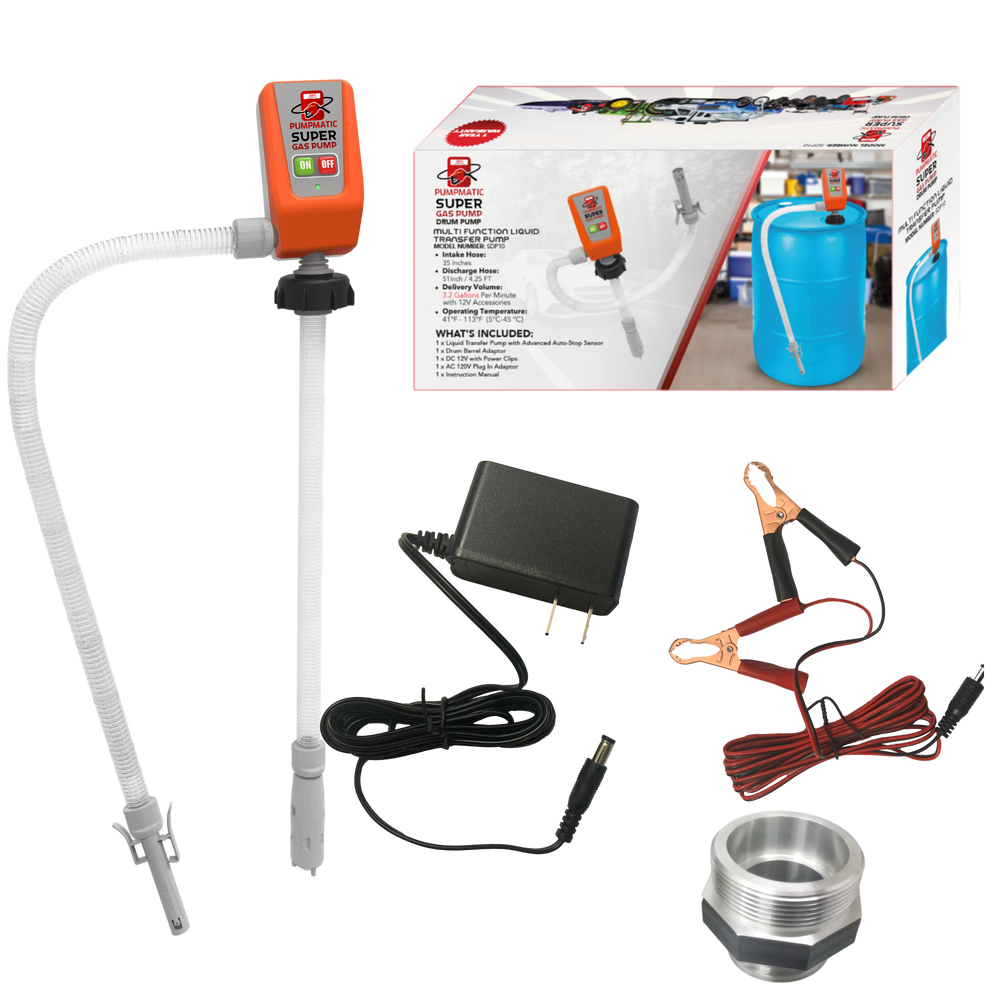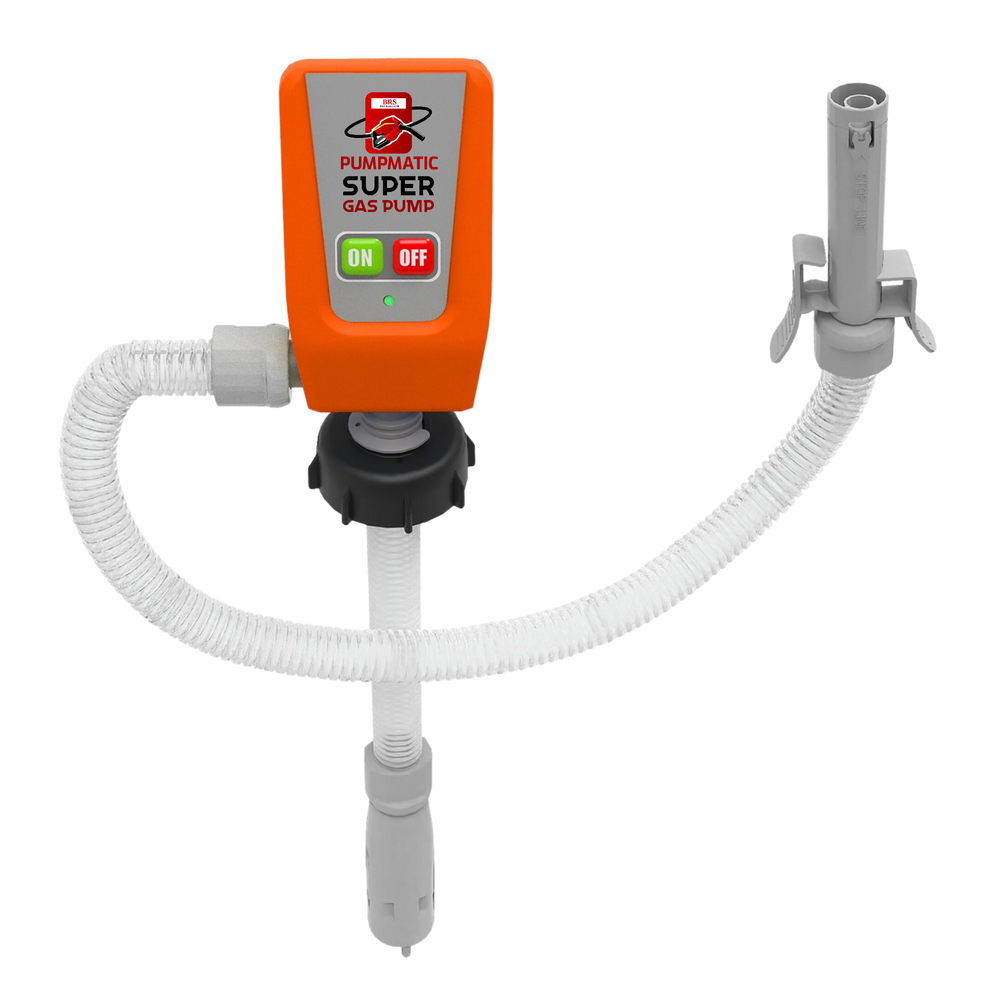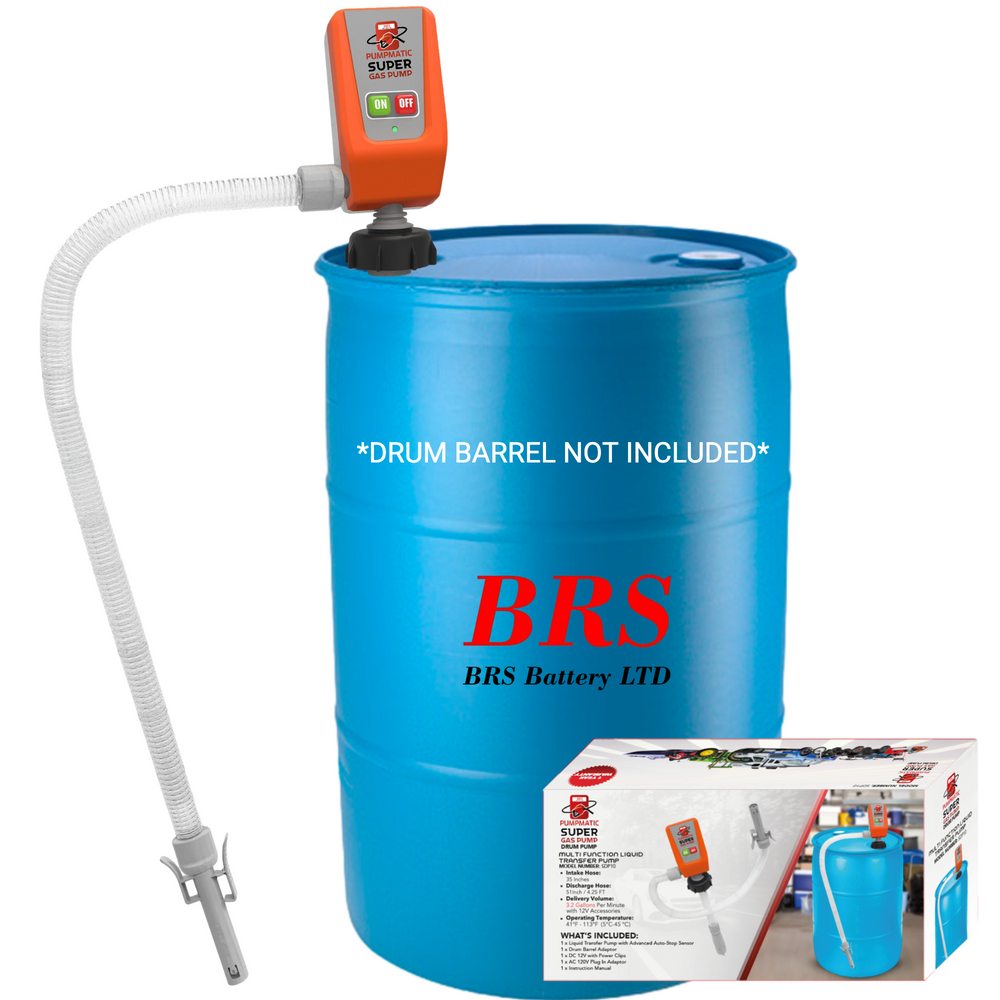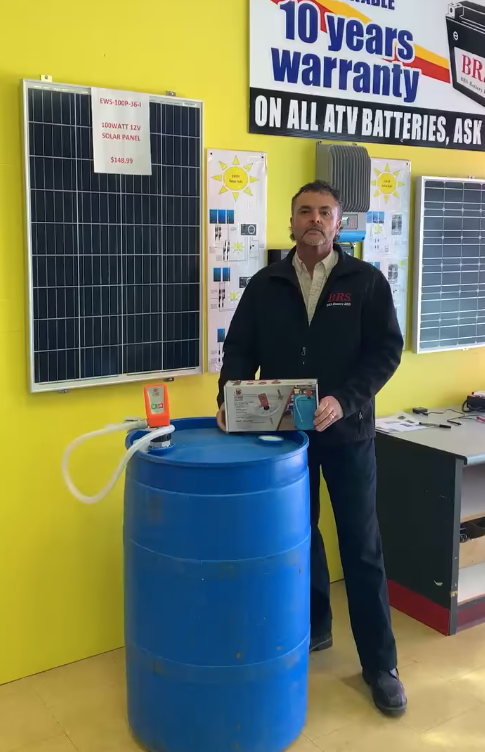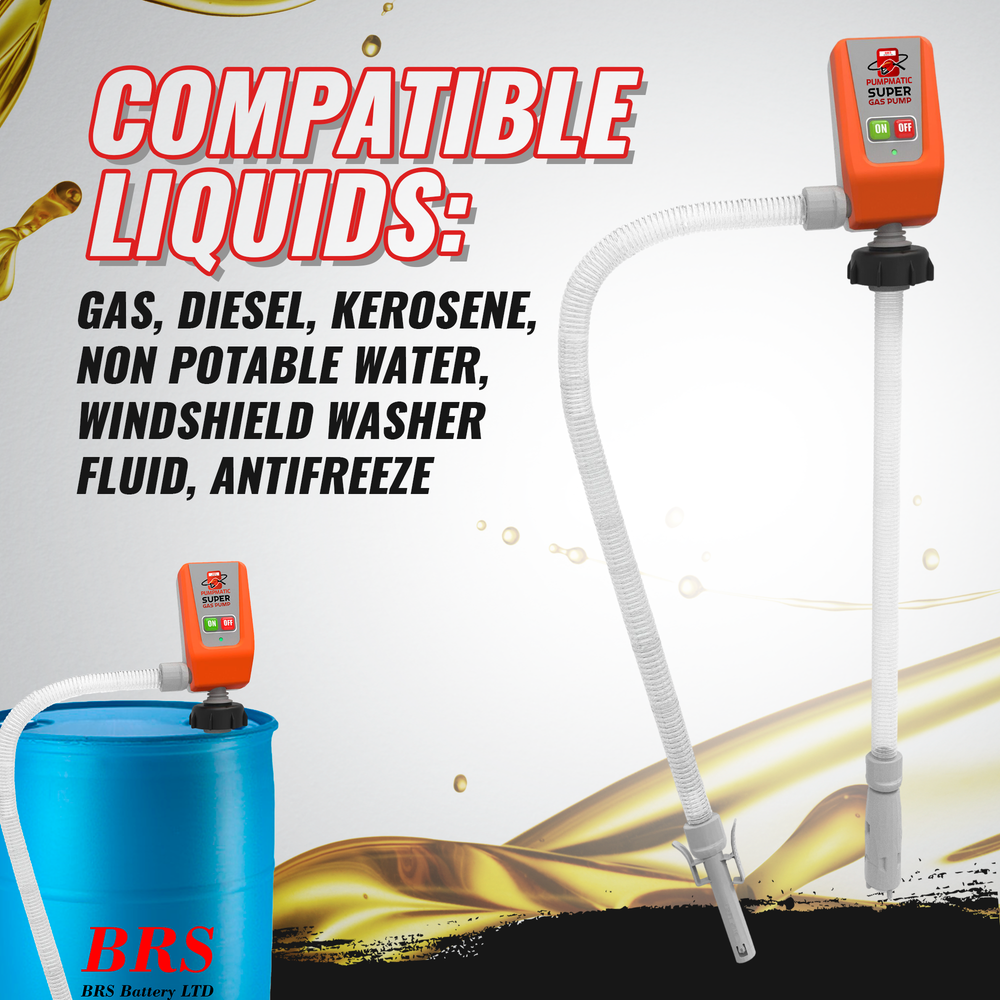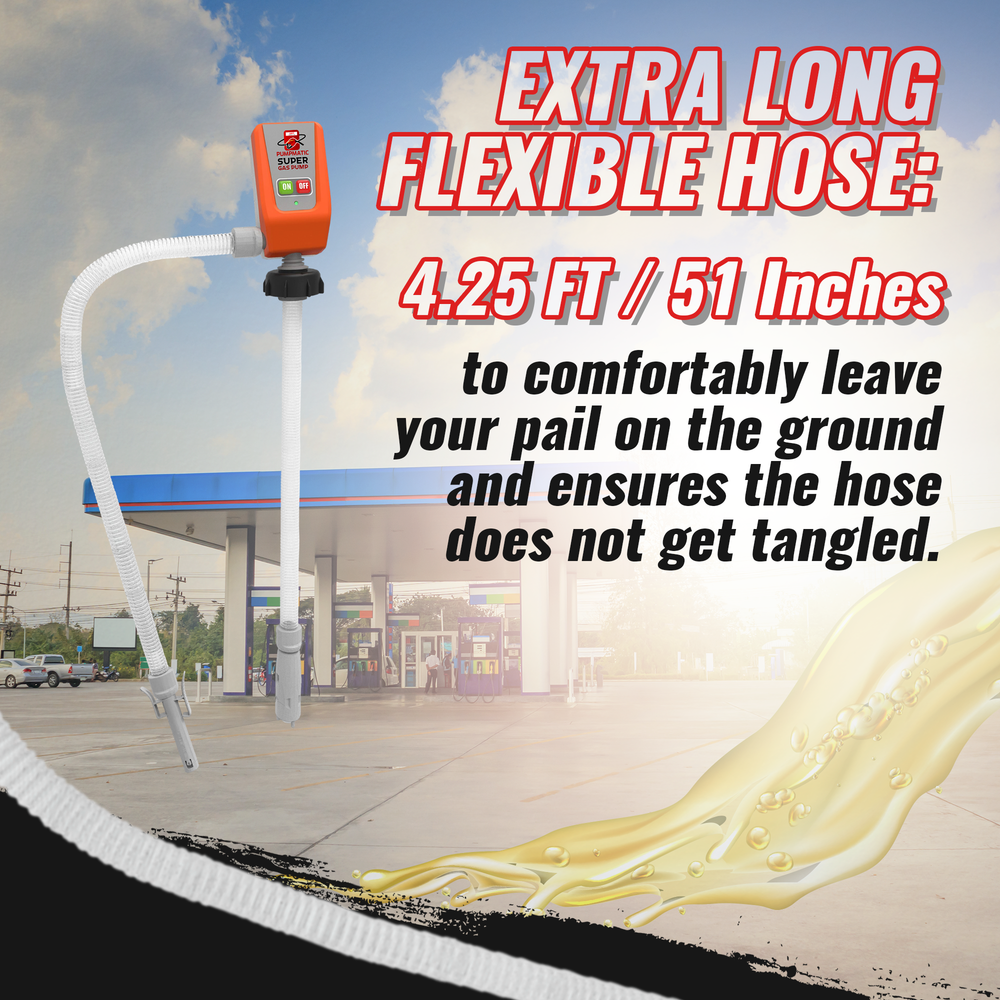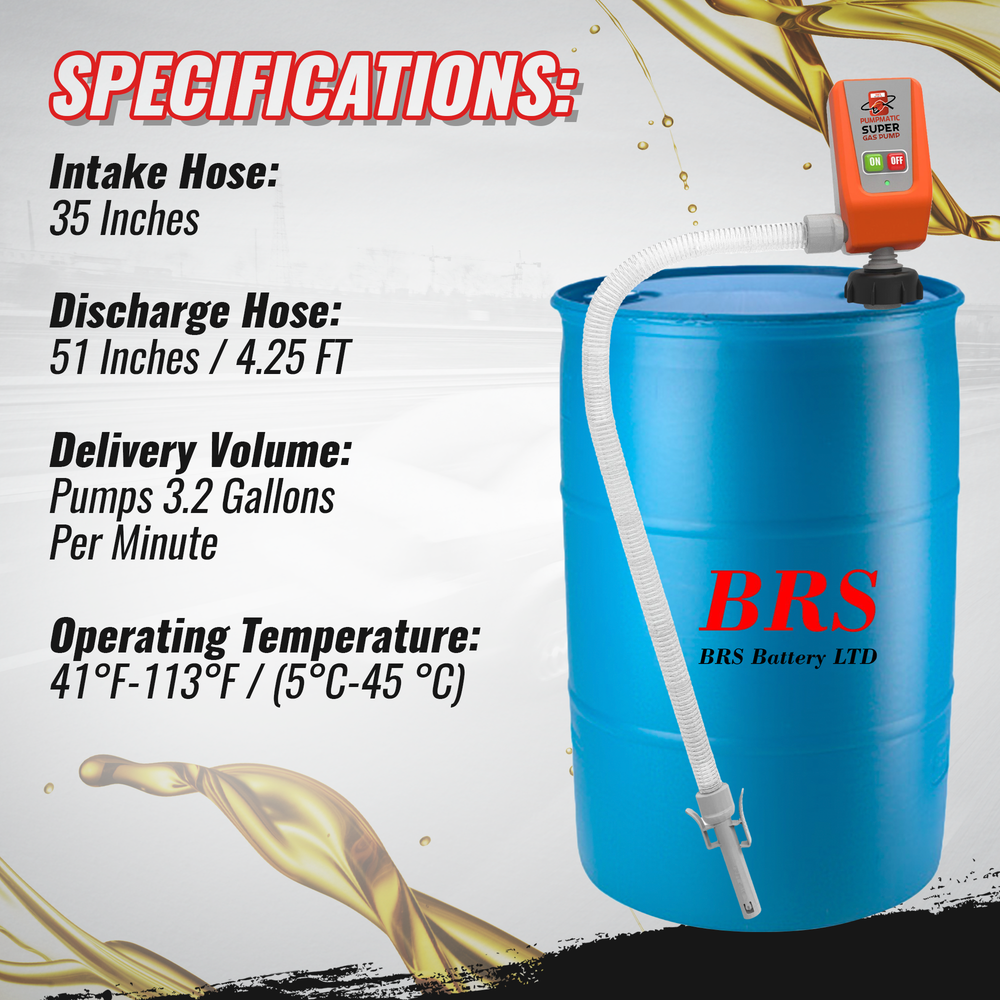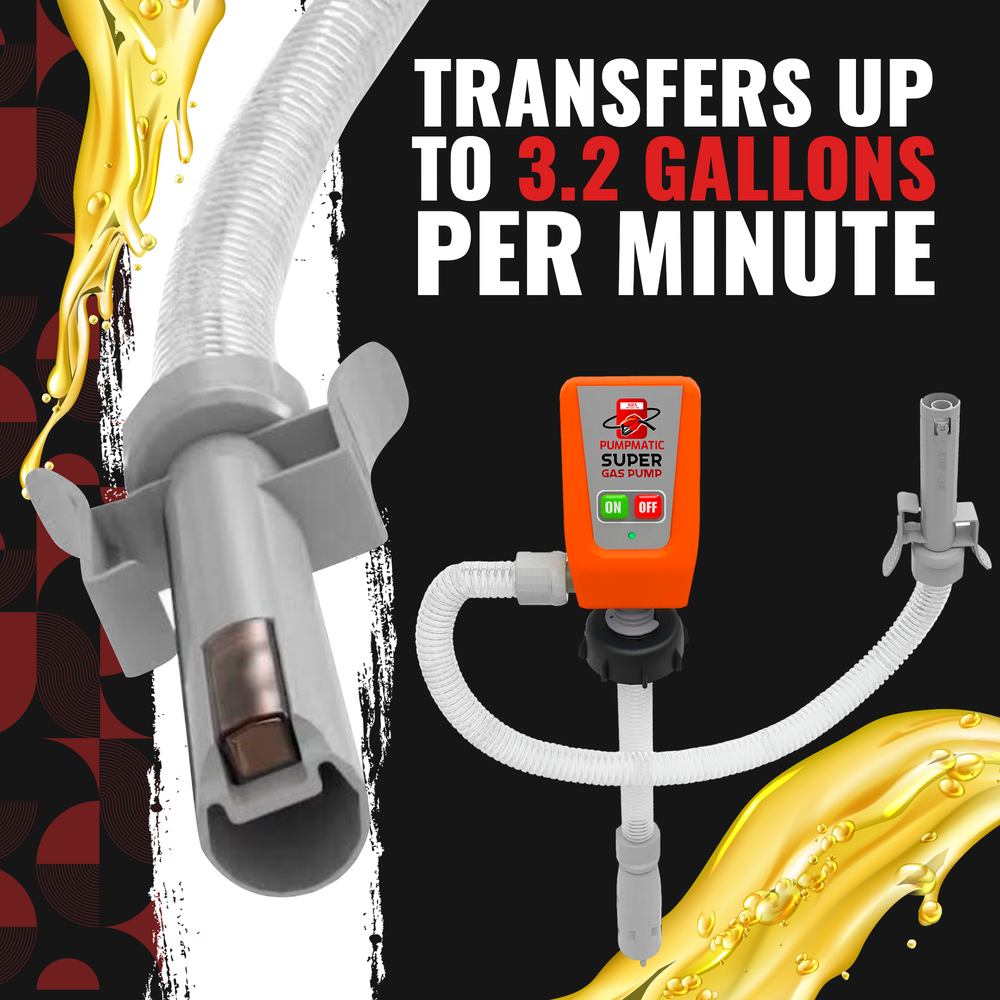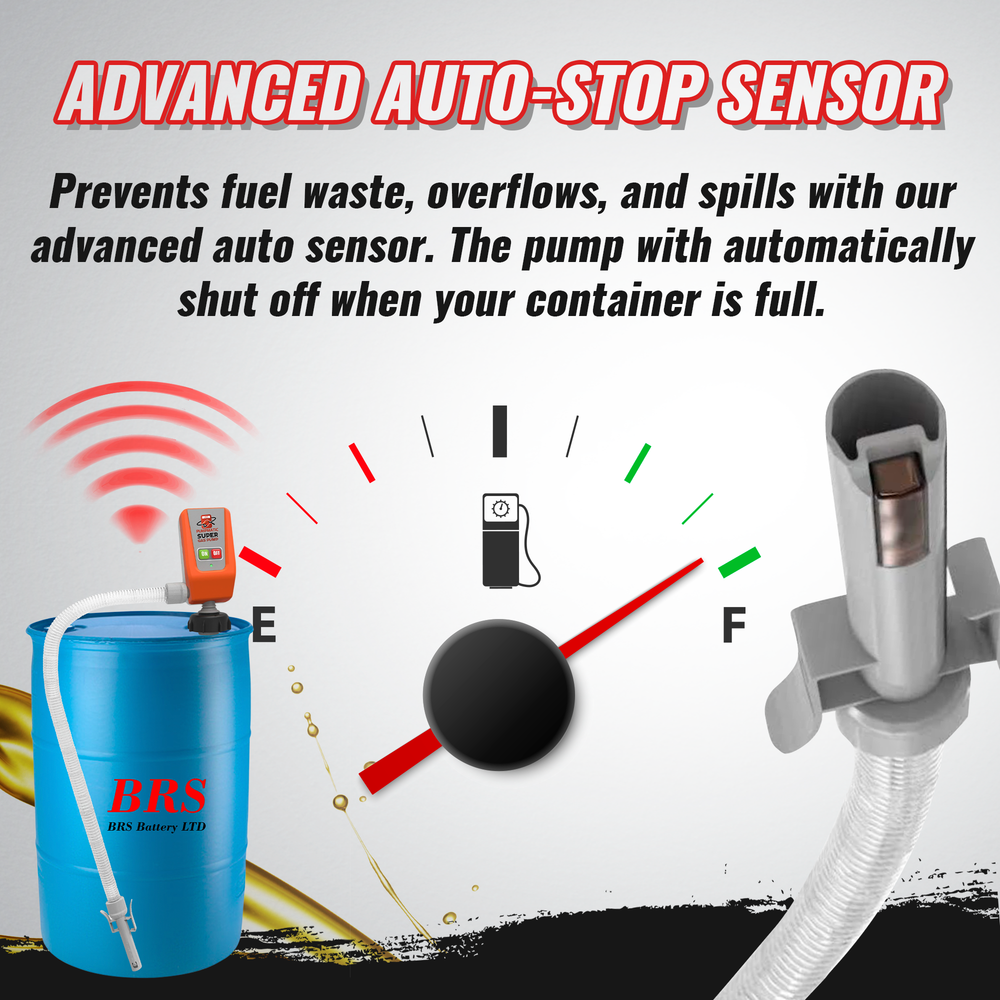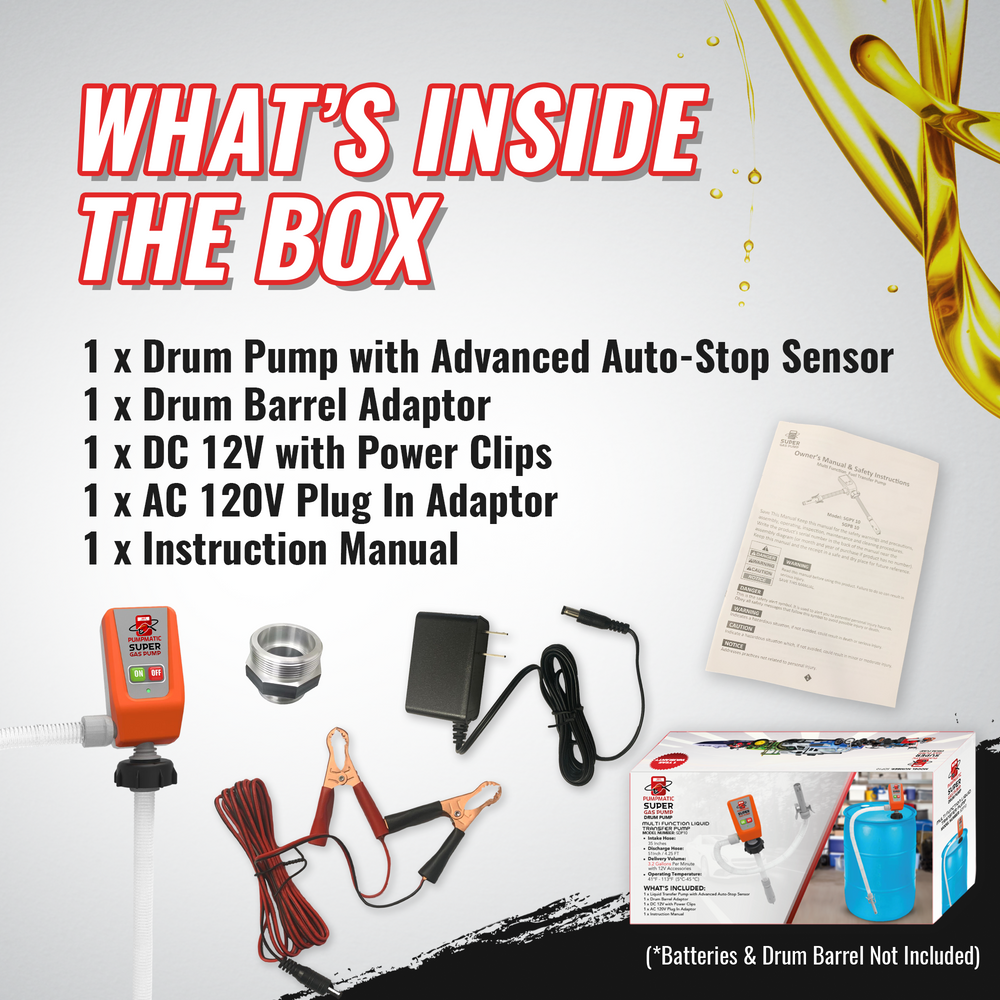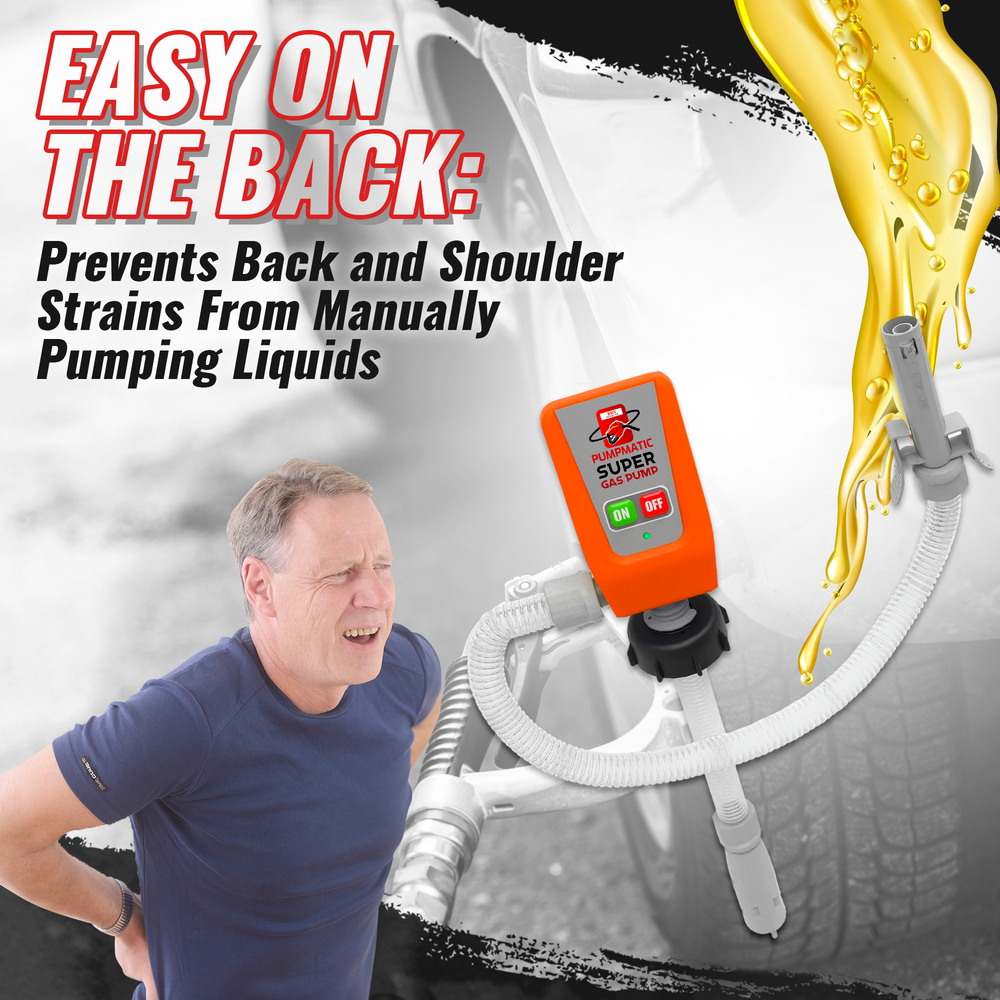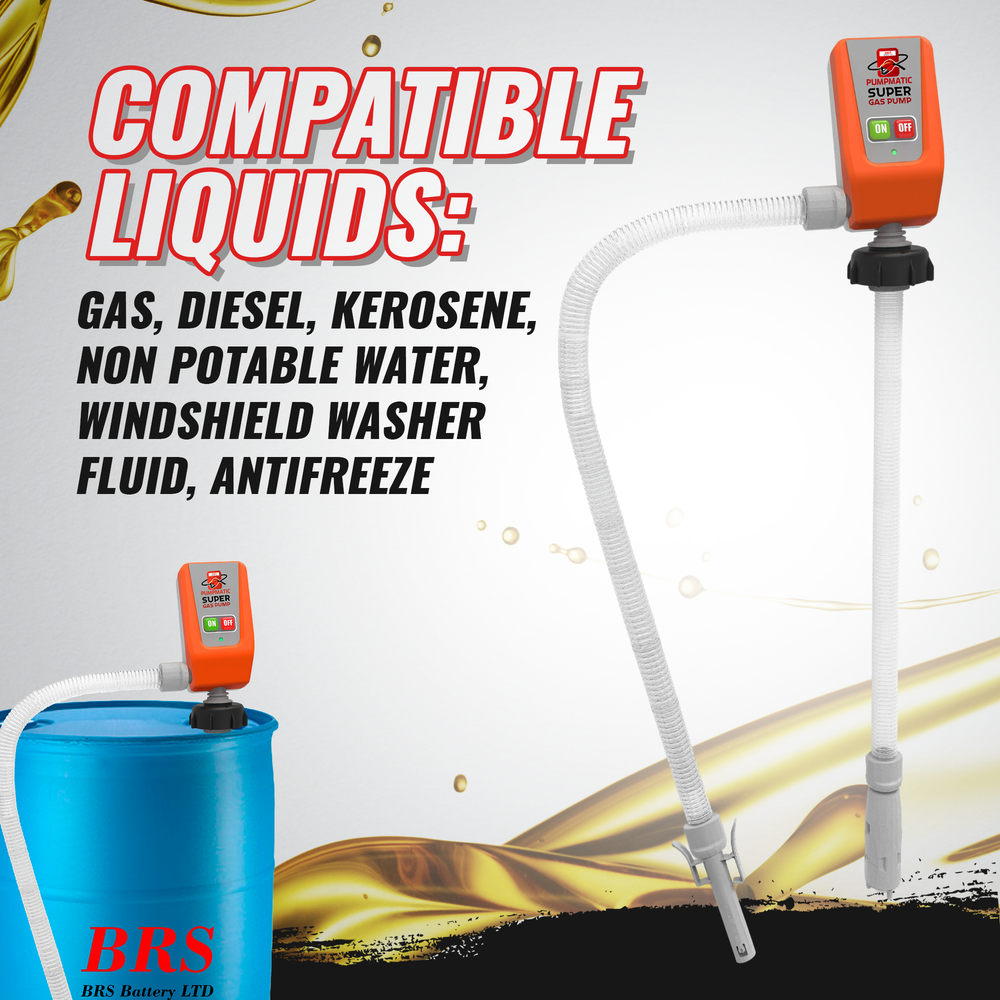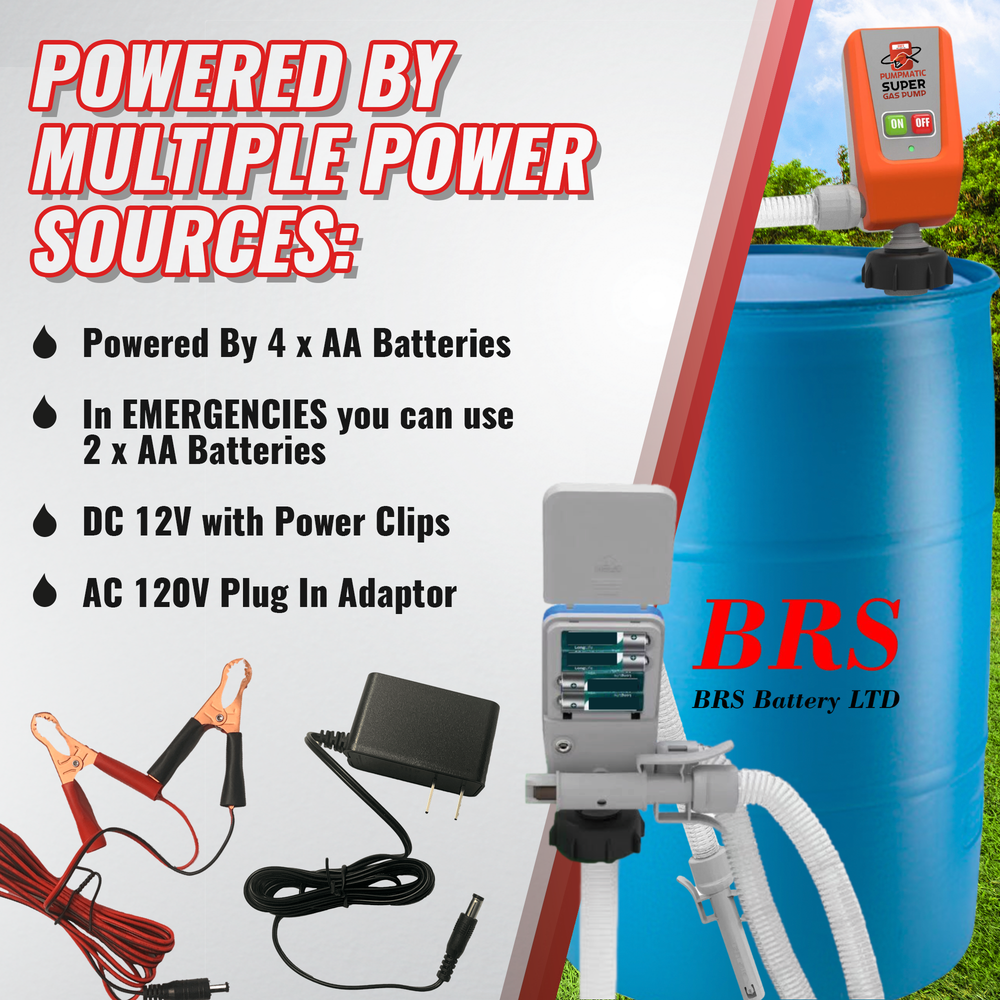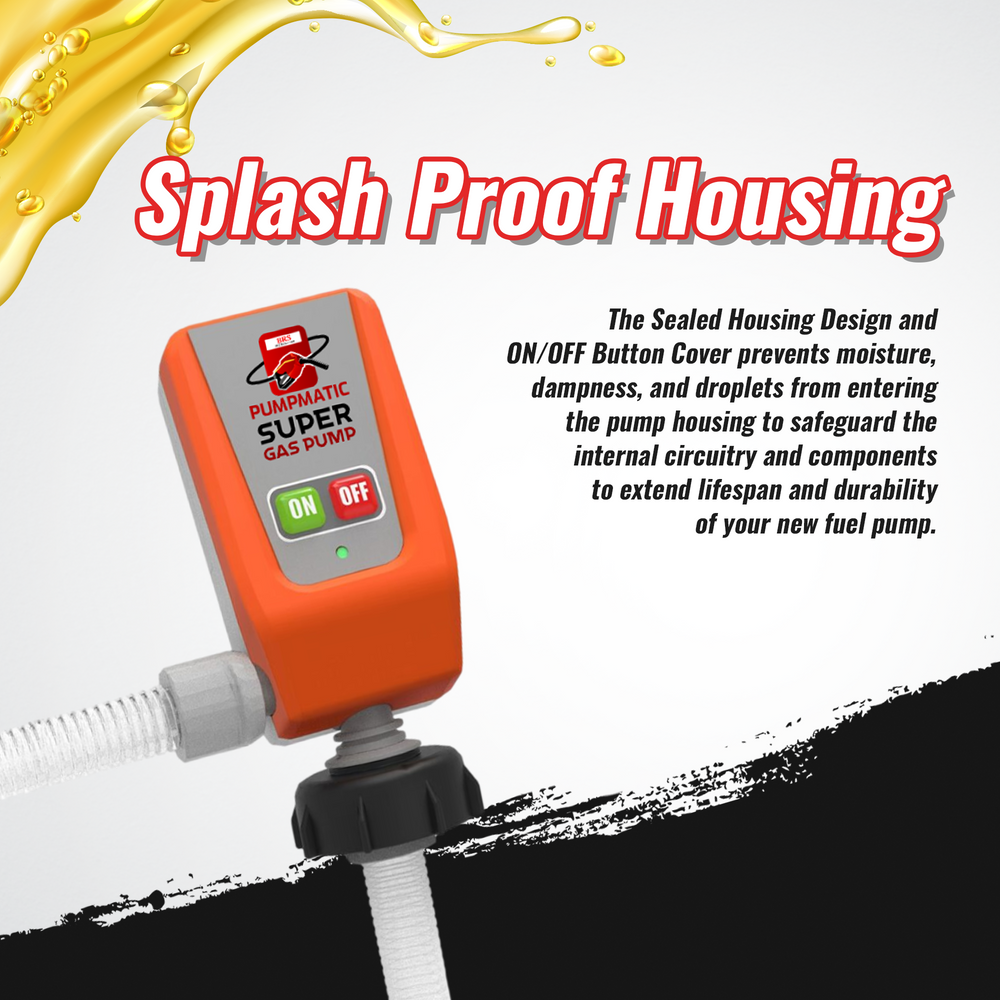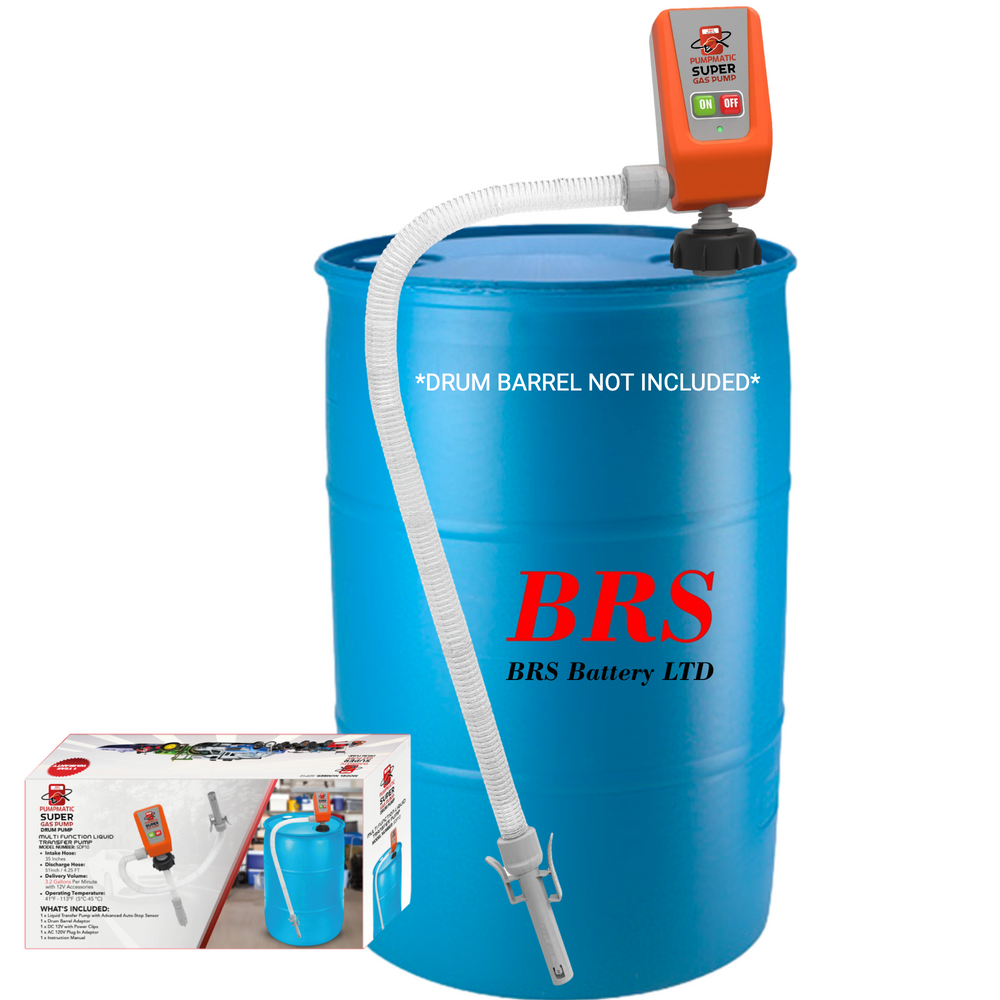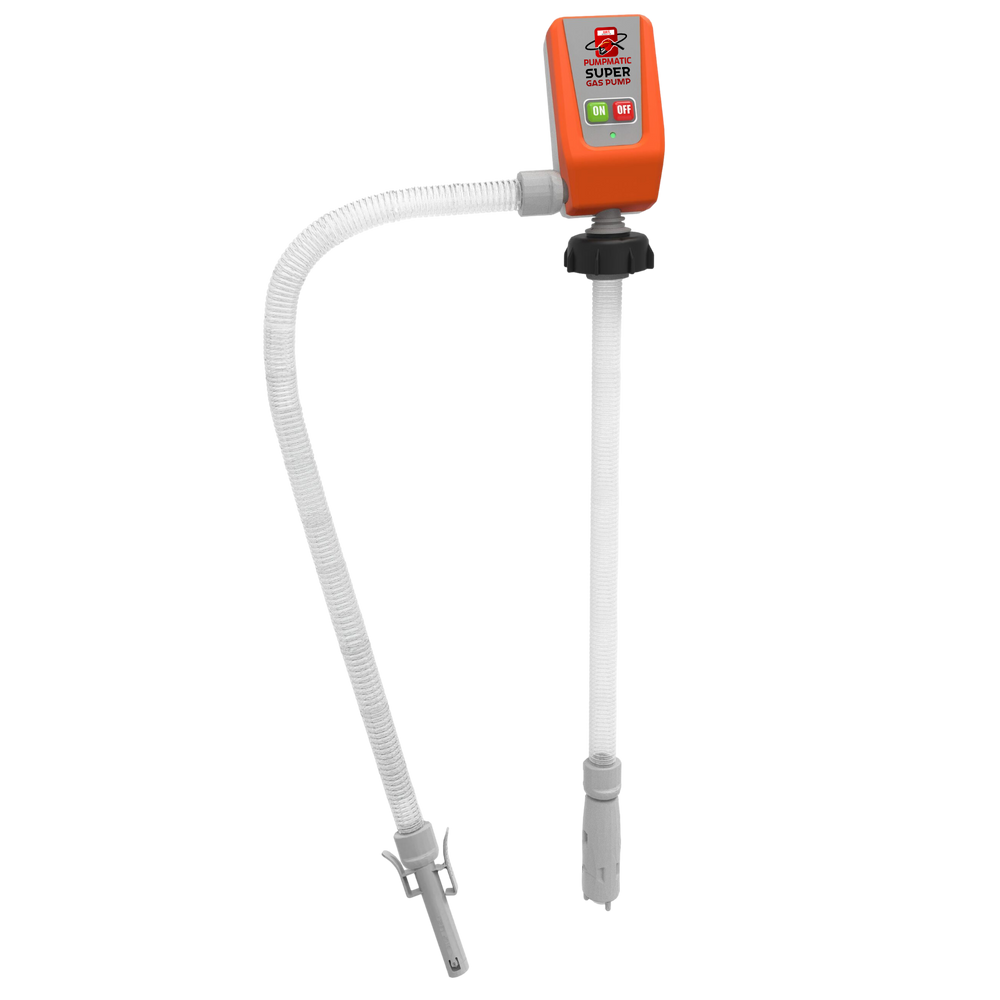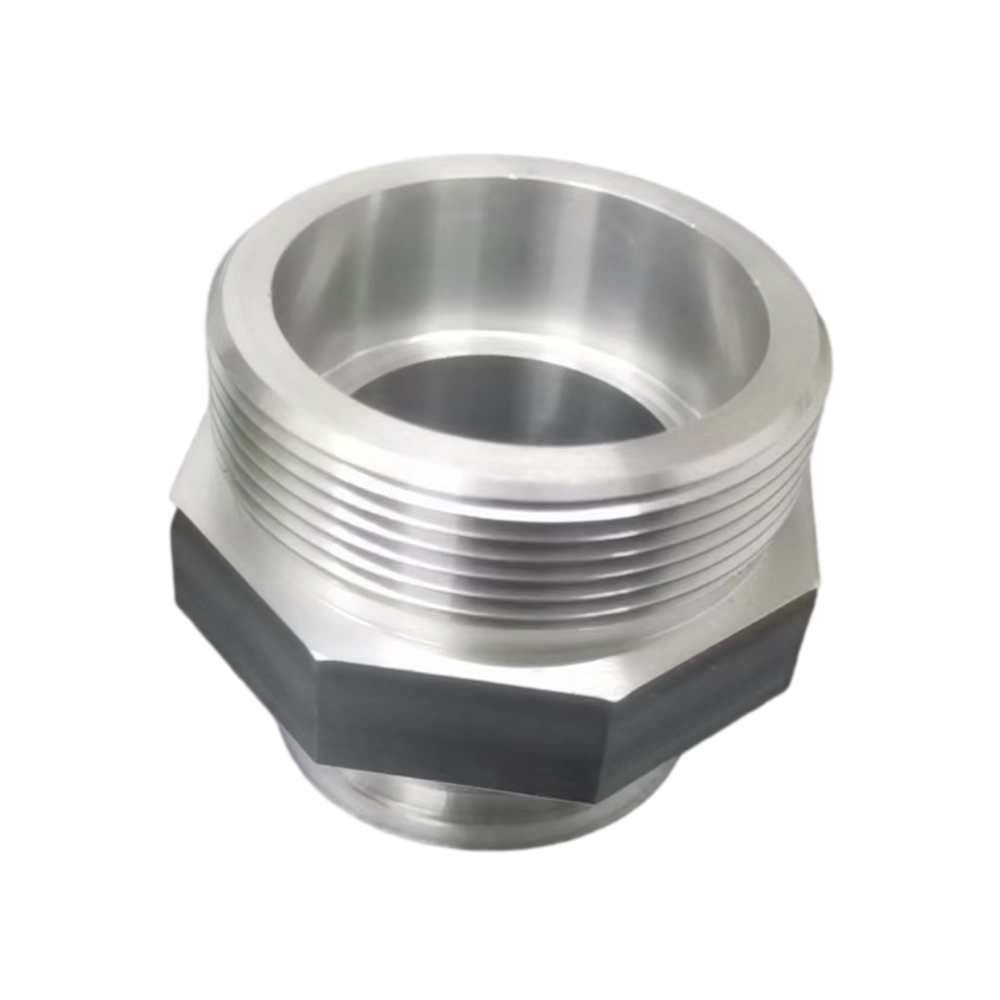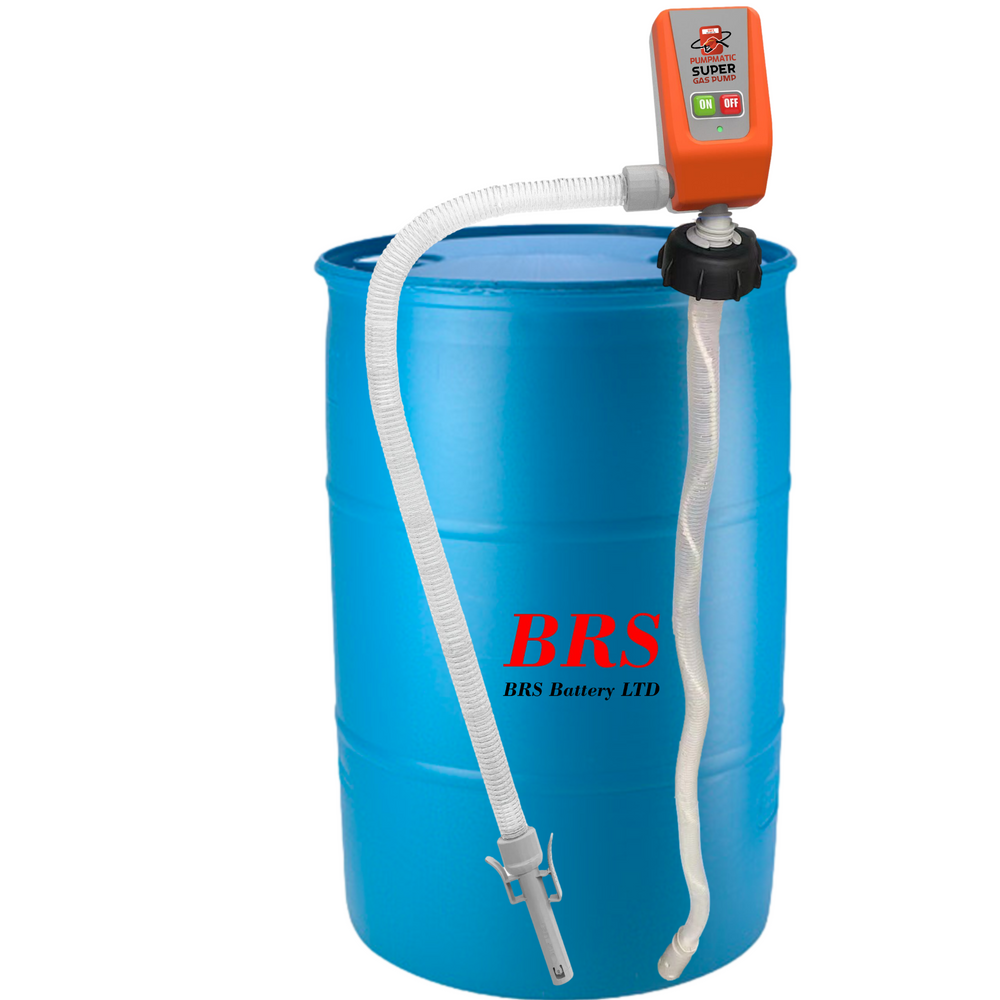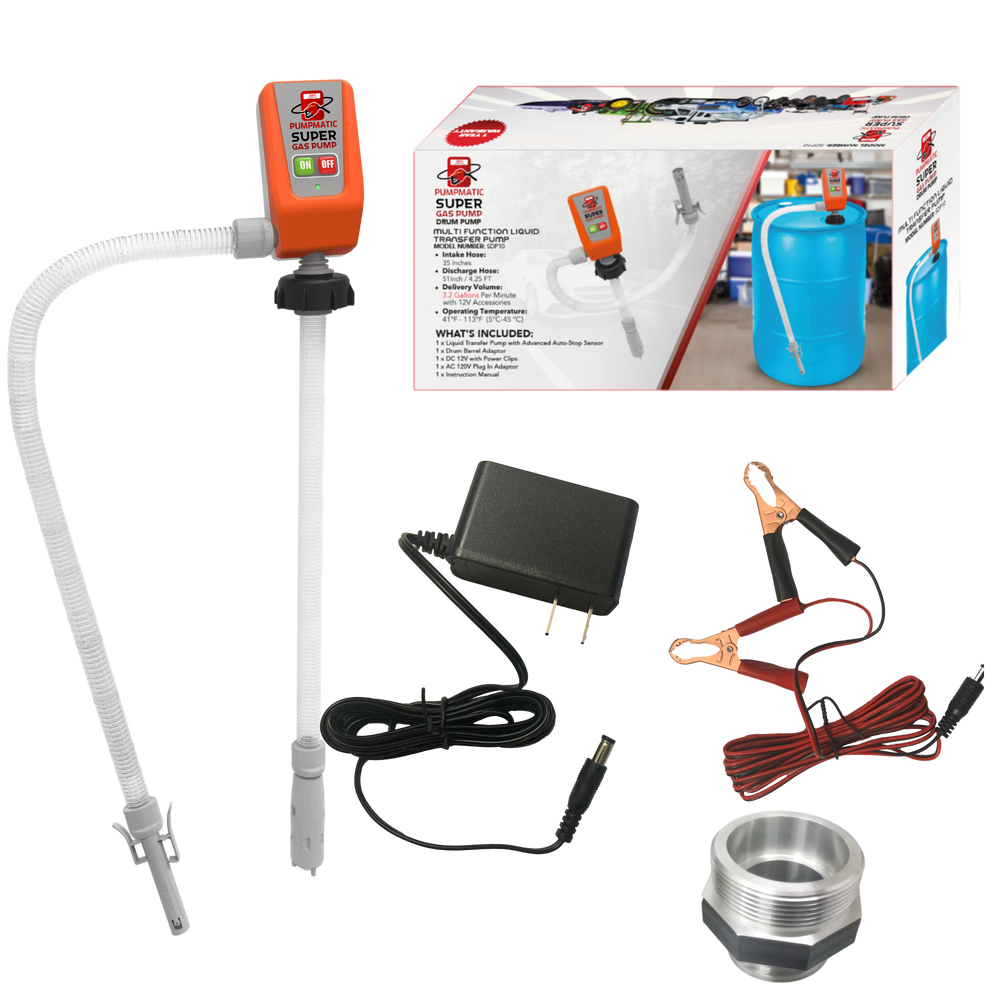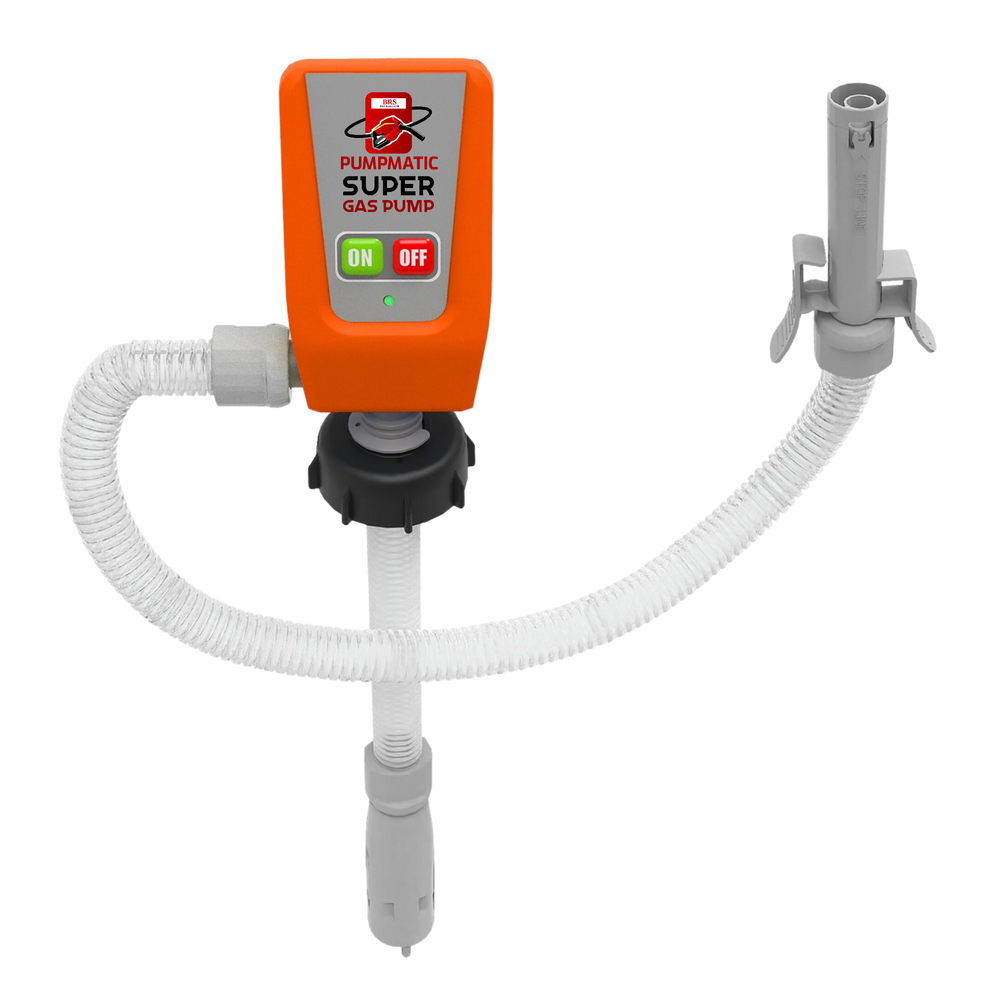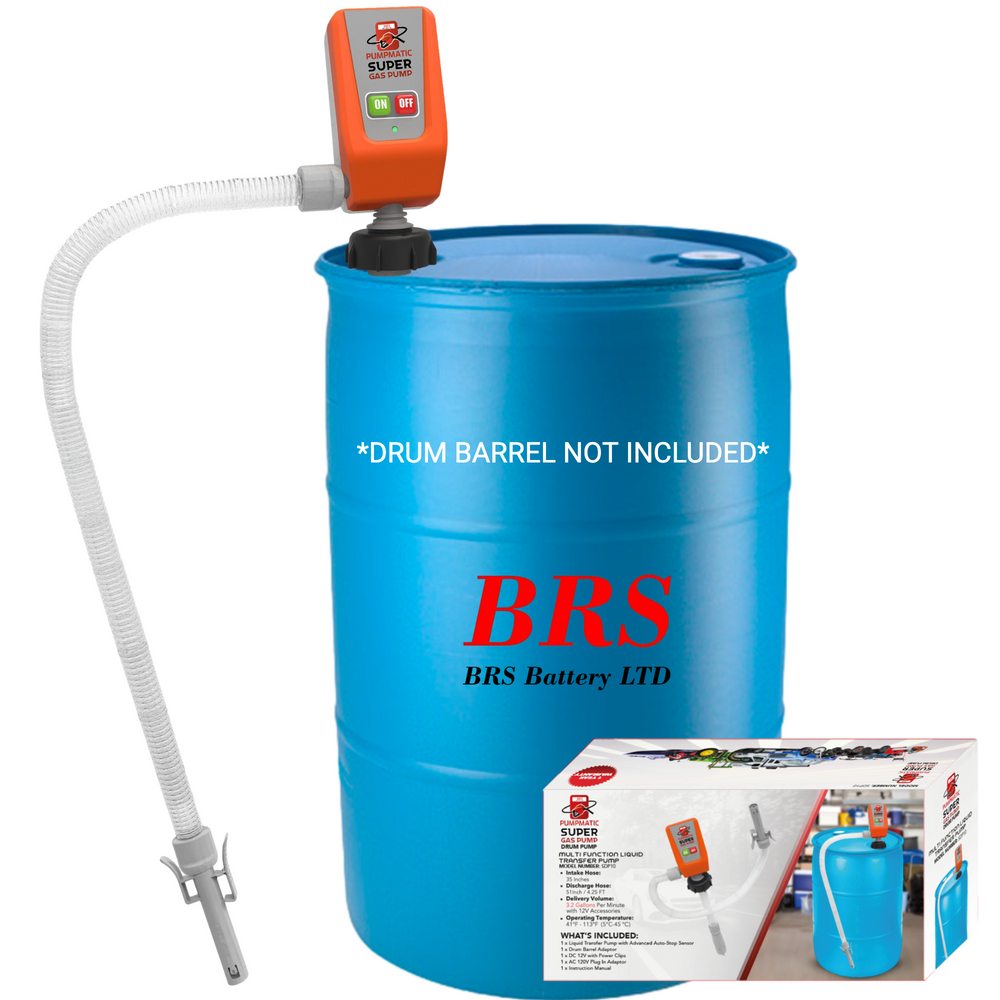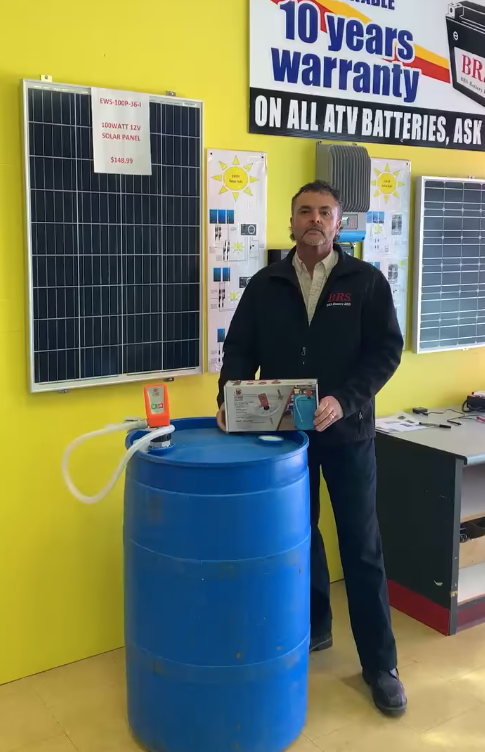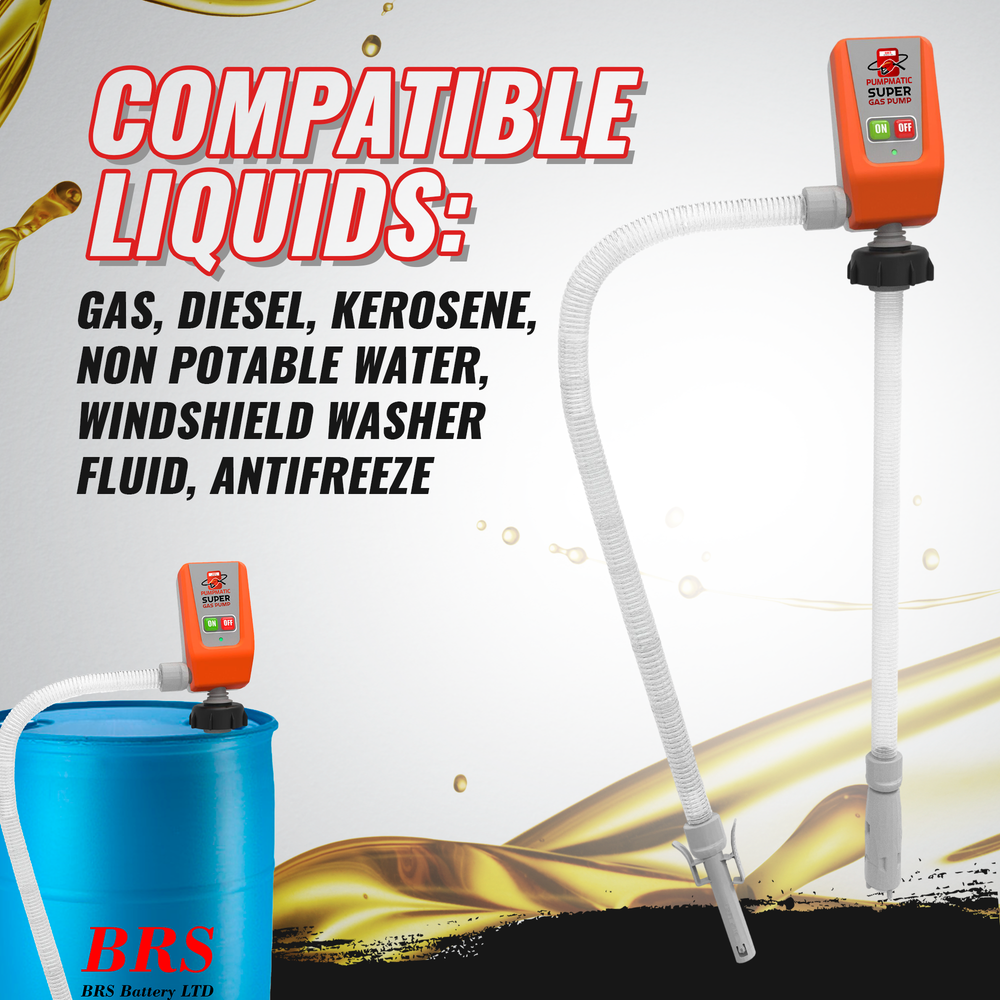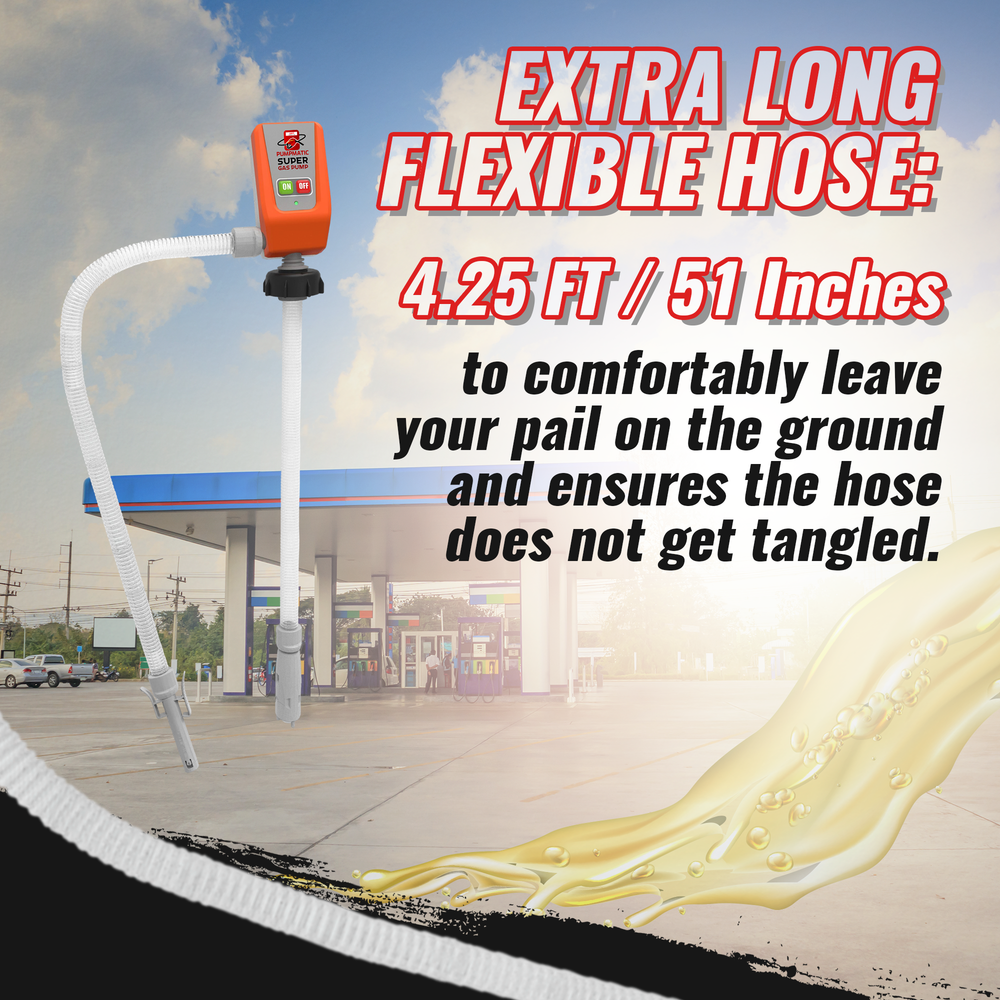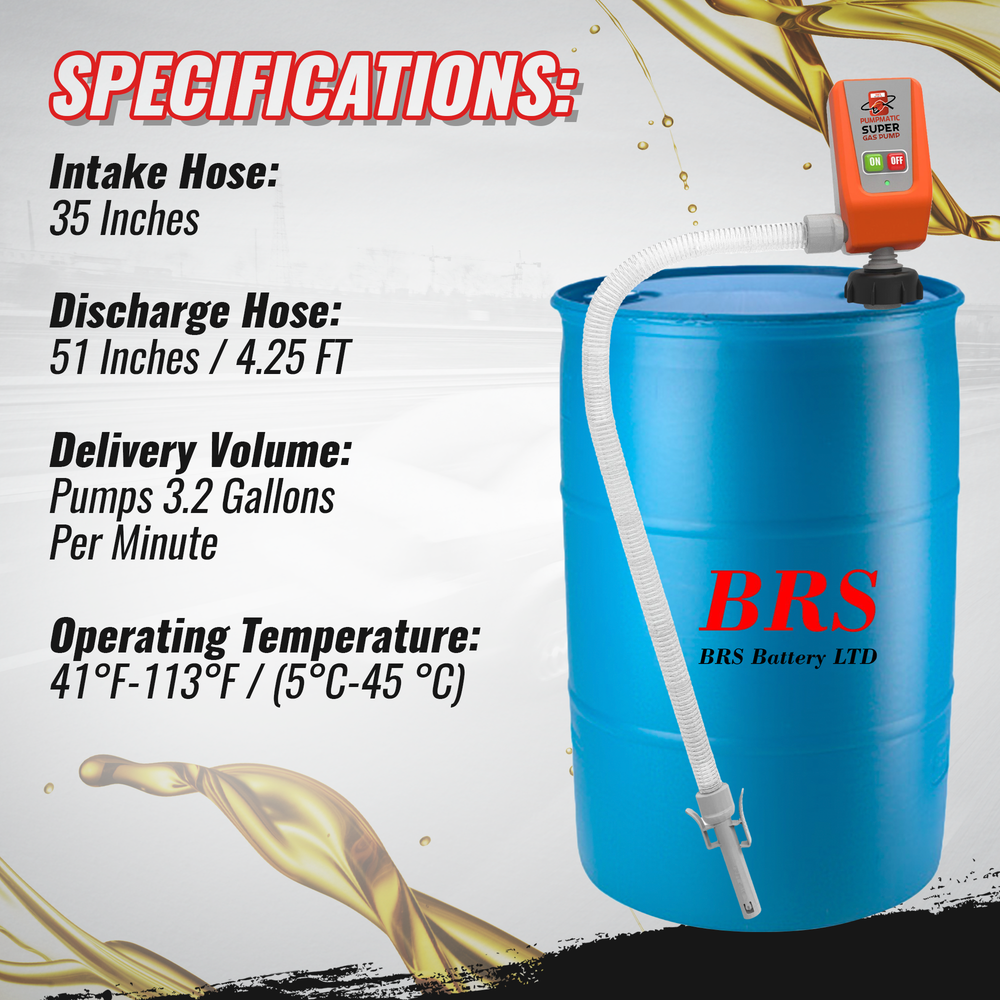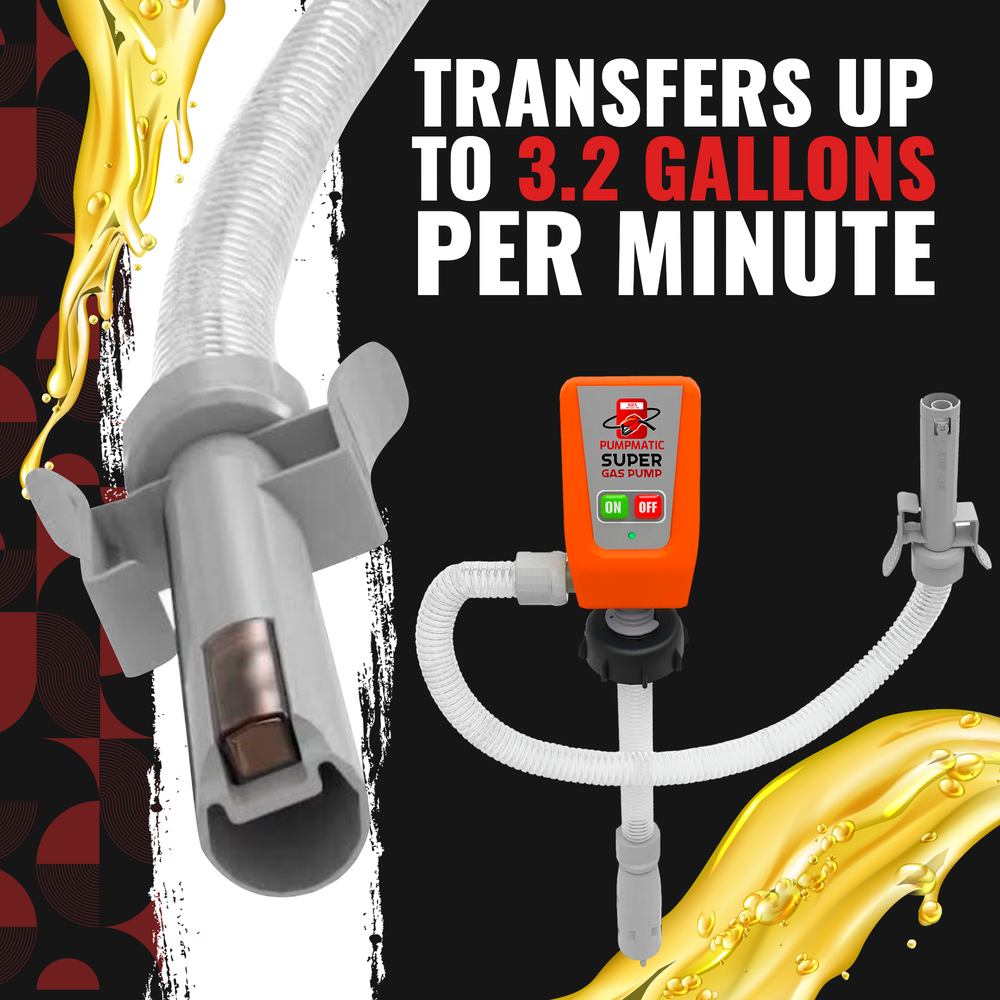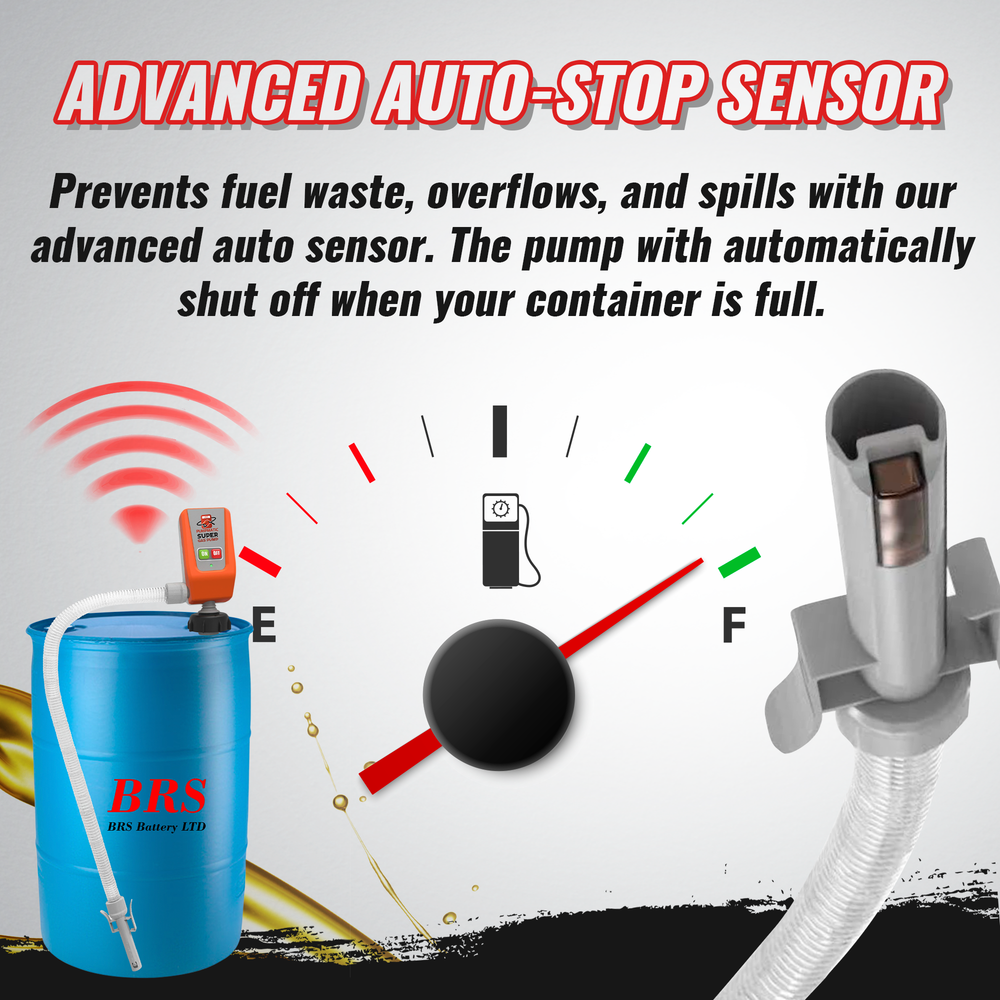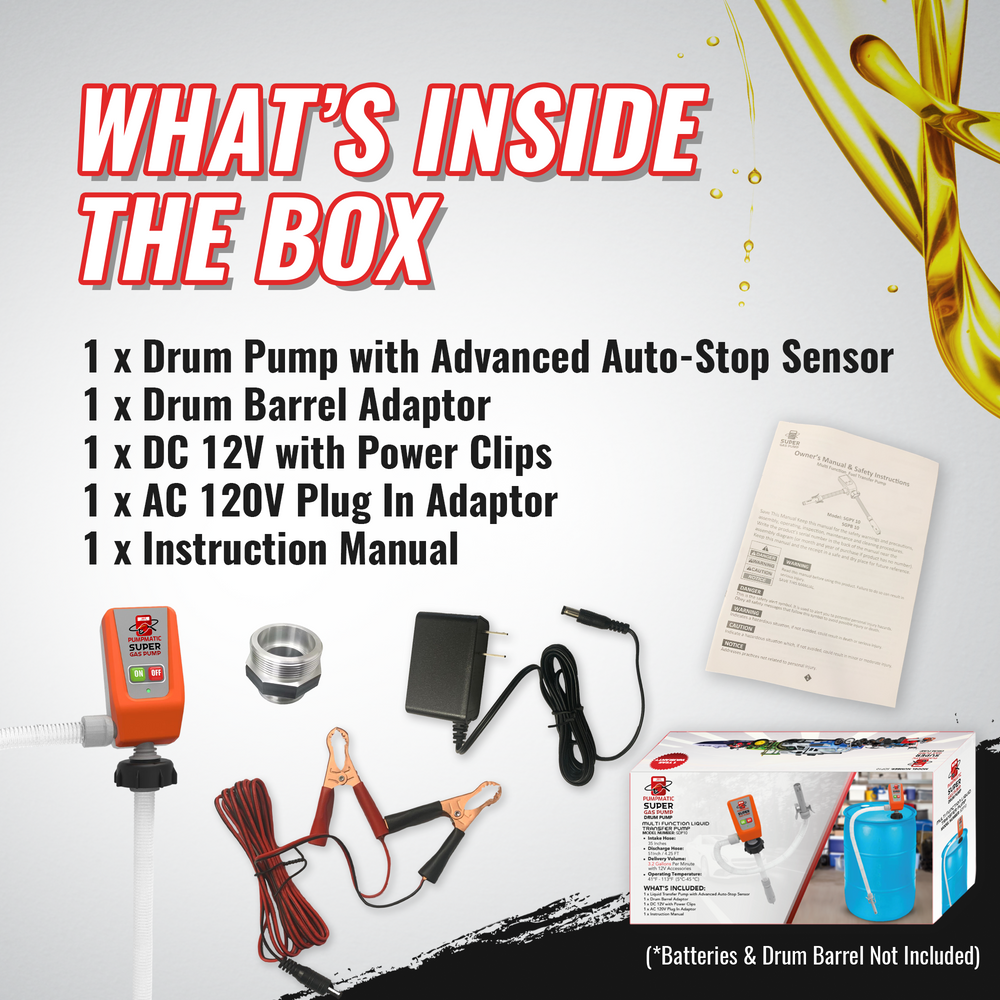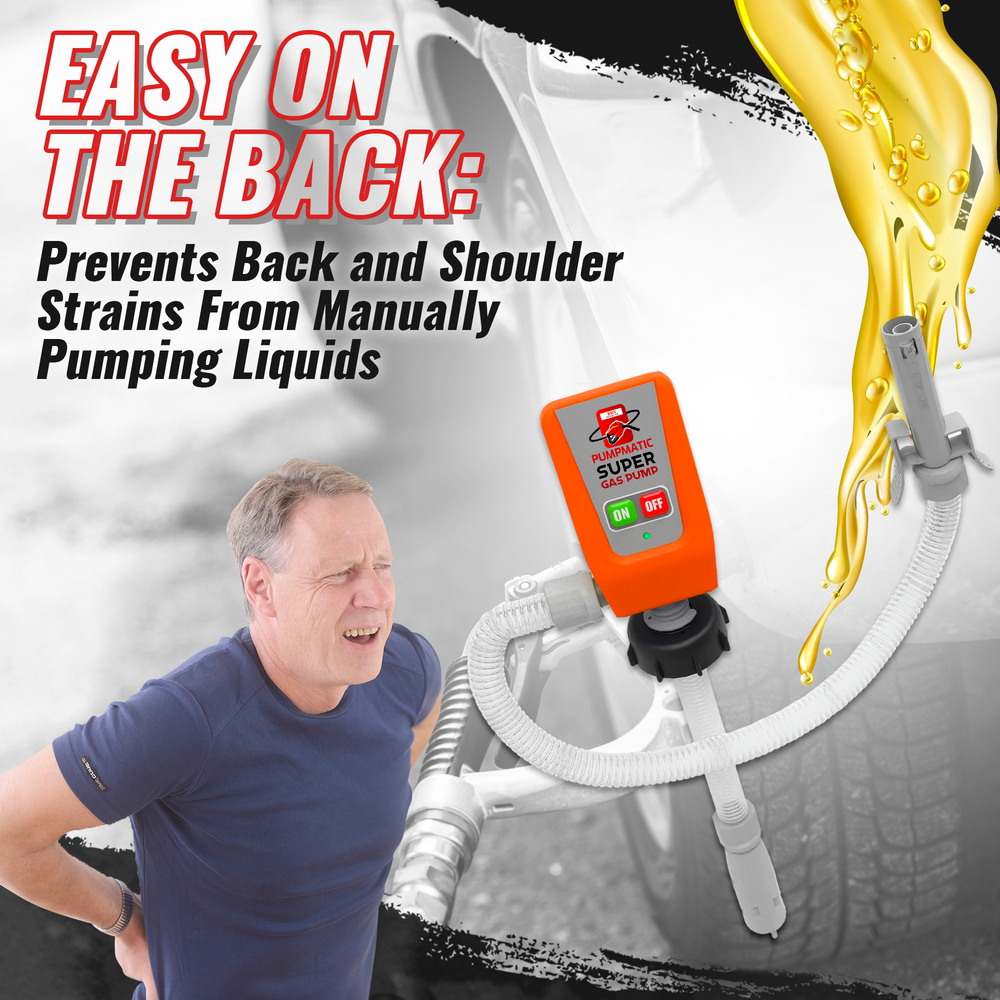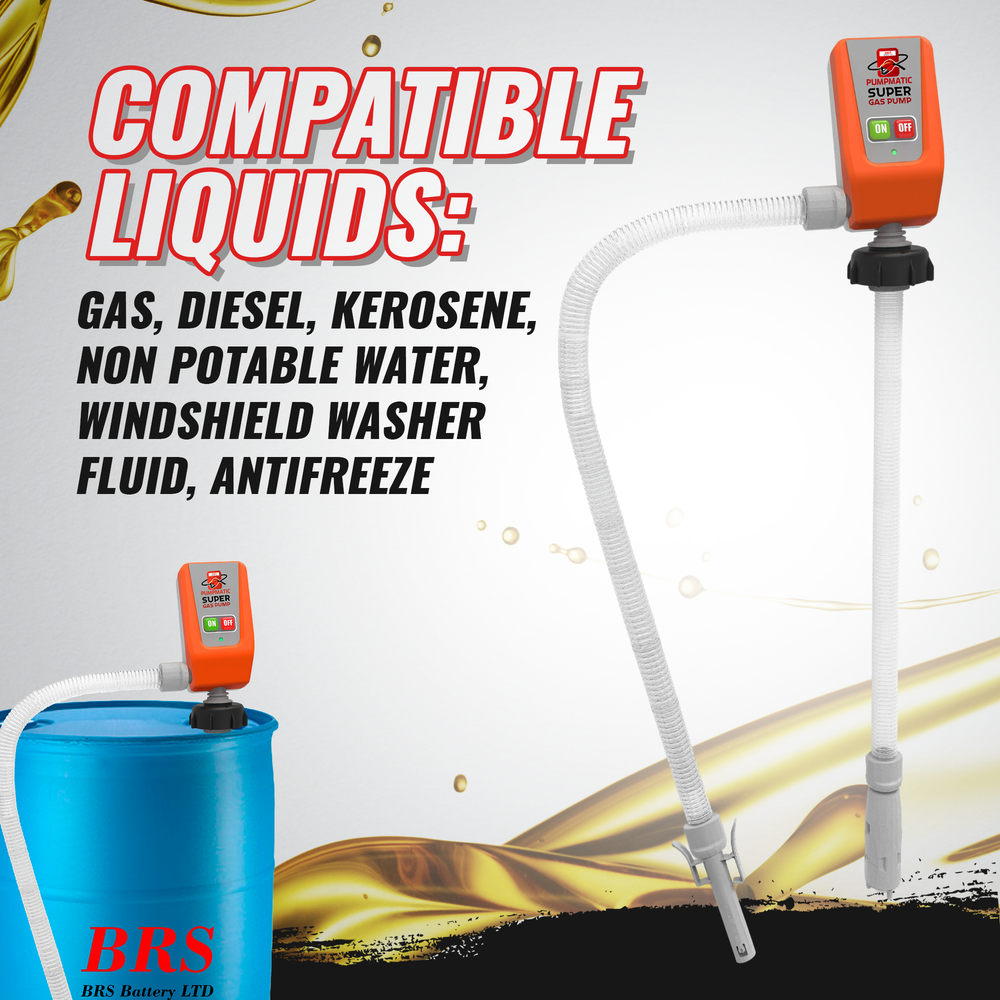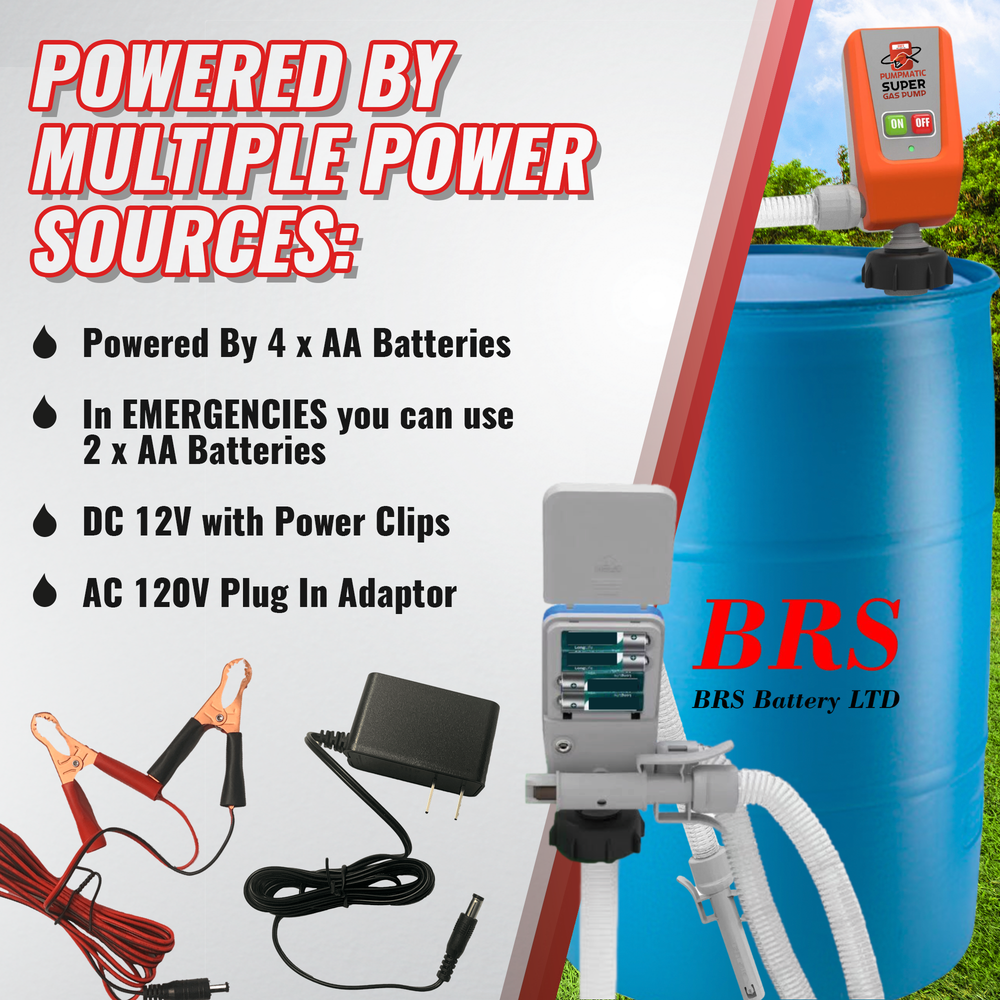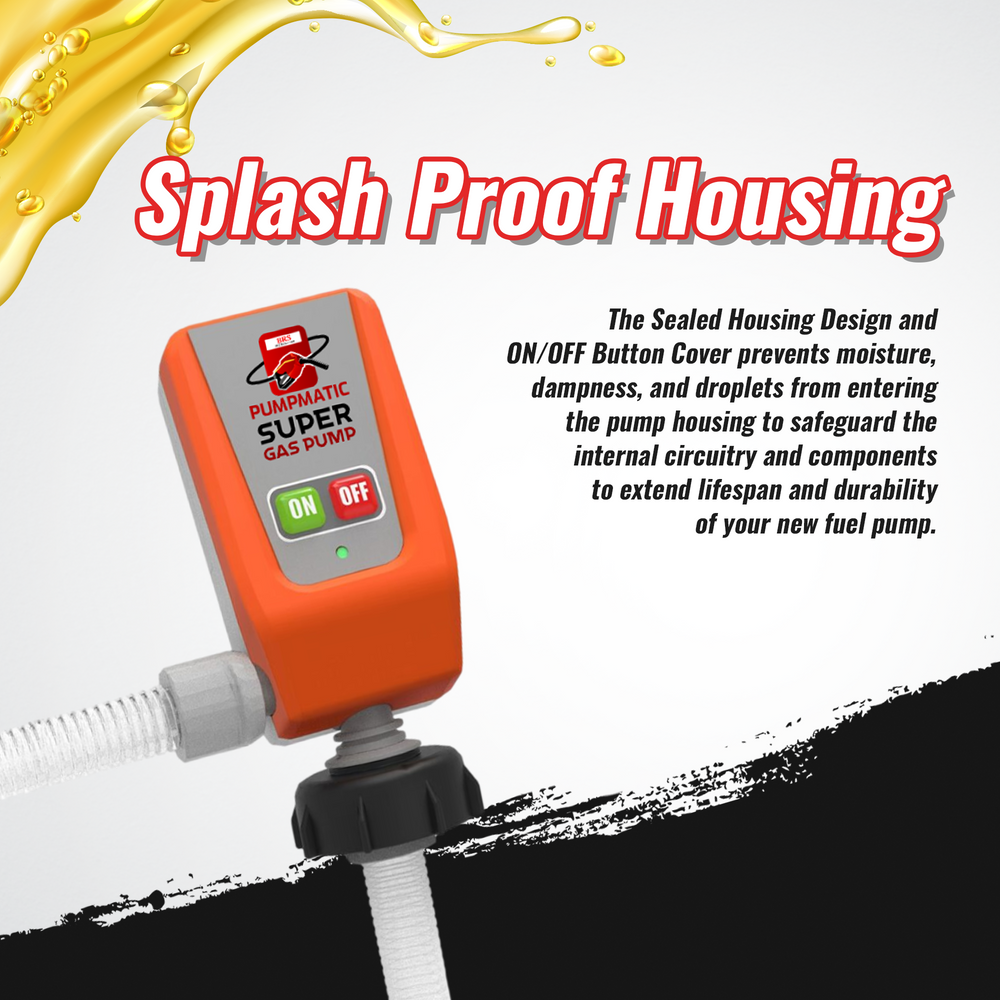 45 Gallon Drum Barrel Pump - Pumpmatic Super Drum Pump
$299.99
$199.99
You Save:

$100.00 CAD

(33.33%)
Product Description
Description
FREE FAST SHIPPING INCLUDED

1 Year Warranty
Reduce Fuel Waste Prevent Spills
Enjoy transferring fuel and liquids with the press of a button and not have to worry about overflow and spills for instant peace of mind. Our easy to use fuel transfer pumps make life easier than ever to Enjoy an immediate reduction in back pains and strains because you no longer have to manually pump or siphon liquids from drum barrels. You can transfer liquids - all with the press of a button!
How The BRS PumpMatic Super Drum Pump Can Benefit You!
✅ 

Easy On The Back - The Super Drum  Pump helps to reduce strains, pain, and stress because you no longer have to manually pump liquids from your drum barrel to pails, fuel cans, etc. 
✅ 

Reduces Fuel Waste - The Super Drum Pump advanced auto-stop sensor targets overflow with precision because it automatically stops once your gas tank is full. 

 
✅ 

Cost Efficient - Affordable and eliminates going to the gas station more often because you can use every drop of liquid instead of it wasting all over you, the ground, or your equipment. 

 
✅ 

Save Time - The Super Drum Pump helps you transfer liquids in record time - Pumps 3.2 Gallons  / 12.1 Litres Per Minute. Fuel your vehicles, tools, toys, and equipment faster than it would take doing it manually without spills or waste. 

 
How Does It Work?
Attach it to your 45 gallon drum barrel -  easy to use! 
Step 1: Secure the included adaptor to your drum barrel
Step 2: Insert fuel pump intake hose - 
Step 3: Screw On Pump and  Secure in place -
Step 4: Connect the end of hose to your receiving container -  press the on button and go! 
But Instead of having to manually pump liquids to and from your drum barrel, the hose lets you use our boost suction technology to quickly transfer liquids - flow and go!
Details + Specifications  
Intake Hose: 35 Inches
Discharge Hose: 51Inch / 4.25 FT
Delivery Volume: 3.2 Gallons Per Minute with
12V Accessories
Operating Temperature: 41℉-113℉
(5℃-45 ℃)
(*Drum Barrel Not Included)



🔋 NEW  BOOST TECHNOLOGY - Provides 3X More Pumping Power - Transfers 3.2 GPM or 12.11 Litres Per Minute. Powered by 3 Power Sources: 4 x AA Batteries, DC 12V with Power Clips, AC 120V Plug In Adaptor (Included). Works In Emergencies Situations With Only 2 x AA Batteries. (Batteries and Drum Barrel Not Included)
🚱 BRSPUMPMATIC LEAK PROOF SEAL - Provides A Tight Seal Around Your Drum Barrel To Prevent Leaks and Liquid Waste
✅ PREVENTS SPILLS & FUEL WASTE w/ ADVANCED AUTO-STOP SENSOR WITH OVERFLOW PROTECTION and NO LEAK DESIGN - You No Longer Have To Worry About Spills and Fuel Waste with our Overflow Protection Sensor.  Advanced Sensor Technology Automatically Stops The Pump Once Your Container Is Full To Prevent Waste. No Leak Design Prevents Leaks From The Pump Head Which Is A Common Issue With Other Pumps...
🔴 NO MORE MANUALLY PUMPING LIQUIDS FROM YOUR DRUM BARREL - Extra Long 51 Inch (4.25 FT) Discharge Hose - Allows You To Leave Your Receiving Container On The Ground and Transfer Liquids Hands-Free From Longer Distances. This Will Help Save Your Back and Shoulders From The Stress Caused By Manual Drum Pumps.
✅ 1 YEAR WORRY FREE WARRANTY POLICY + 30 Day Money Back Guarantee - You Are 100% Protected By Our 1 Year Warranty and 30 Day Money Back Guarantee. If You Have Any Problems With Your Pump, You Are 100% Protected For A Full 365 Days. That Means We Will Replace Your Pump At No Cost To You or If You Are Not Satisfied With Pump In The First 30 Days of Ownership, You Can Get 100% of Your Money Back.
✅ PORTABLE, LIGHTWEIGHT,  MODERN DESIGN -  Developed To Handle The Heavy Demands Of Everyday Uses From Transferring Liquids To RV's, Cars, Boats, Trucks, Generators, ATV's, Tractors, Motorcycles, and More. You Will Feel Confident That This Pump Can Get The Job Done Over The Long Haul. The Portable and Lightweight Design Is Easy to Store Anywhere for Quick Use. - Includes One (1) Drum Barrel Adapter That Fits Most North American 45 Gallon Drum Barrels


✅ COMPATIBLE WITH: Gasoline, Diesel, Non-Potable Water (NOT for Drinking Water), Light Oils, Kerosine, Windshield Washer Fluid, Antifreeze, etc. 
❌ NOT COMPATIBLE WITH: Drinkable Liquids, Thinners, Solvents,  Hot Liquids, Aceton, Benzen, Creosol, Ethyl, Phenol, Methylethyl, Concentrated Caustic Soda Liquid, Nitric Acid, Hydrochloric Acid, Sulfuric Acid, etc.
What's Inside The Box?
1 x Drum Barrel Pump with Advanced Auto-Stop Sensor
1 x Drum Barrel Adaptor
1 x DC 12V with Power Clips
1 x AC 120V Plug In Adaptor
1 x Instruction Manual
*DRUM BARREL NOT INCLUDED*
Easy To Use
The BRS Super Drum Pump is easy to use. Once you connect the adapter to the drum barrel, you can control the amount of liquid from the pump, automatically according to your tank. You can choose whether you want to turn it on and off manually in any safe area you choose. 

With the press of a button!

 
The BRS Super Drum Pump is designed to provide a fast and easy experience for anyone. For best results follow instructions inside of the manual.  You can pump gas, diesel, kerosene, light oils and non-potable water. Stop wasting liquids and save time. Work smarter not harder.
Who Will Benefit From Using the BRS Super Drum Pump?
Almost anyone who owns a 45 gallon drum barrel will immensely benefit from using the PumpMatic Super Drum Pump. More importantly it will help people who fit the following characteristics:
People with back or shoulder pain

People who want to save time

People who want to save money on fuel and liquid costs

People who live off grid or on a farm

People with a workshop or tool shed

People with RV's, gas or diesel powered vehicles or equipment

People who regularly transfer light oils, non-potable water, or kerosene.

People who are tired of wasting and spilling fuel
OUR GUARANTEE 
We truly believe we make some of the most innovative products in the world, and we want to make sure we back that up with a risk-free ironclad 365-Day Warranty.
If you don't have a positive experience for ANY reason, we will do WHATEVER it takes to make sure you are 100% satisfied with your purchase.
Buying items online can be frustrating sometimes, so we want you to realize that there are absolutely ZERO risks in buying something and trying it out. If you don't like it, no hard feelings, we'll make it right because you are protected by our 30 Day Money Back Guarantee and 1 Year Warranty. 
We have Email, Chat, and Phone Support Available.  Please contact us if you need assistance.
PumpMatic Super Drum Pump Frequently Asked Questions / FAQs


Is there a warranty included?


Yes, you are 100% protected with your 1 Year Warranty.


Can you use this for gas and diesel at the same time?


You can pump both gas and diesel with the 45 gallon drum pump. We do not recommend using the same fuel one after the other with this pump without properly cycling out previous fuel type. Mixing gas and diesel is not recommended. Mixing fuels can damage your equipment. We recommend owning more than 1 pump for the different fuels you pump. 



How do your pumps compare to the other pumps out there?


The Super Drum Pump is different because of our features and benefits: 


✅  Extra Long 4.25ft hose makes fueling up from the ground easy 
✅  Pumps 3.2 Gallons Per Minute
✅  Advanced Auto Stop Sensor for precision fueling
✅  Pumpmatic Leak Proof Seal
✅  Splash Proof Housing 
✅  Compatible with Gas, Diesel, Kerosene, Non Potable Water, and more 
✅  Can use 2x AA Batteries in Emergency Situations
✅  Includes DC 12V with Power Clips and an AC 120V Plug In Adaptor
✅  FREE and Fast Shipping
✅  30 Day Money Back Guarantee 
✅  1 Year Warranty



What's the coldest temperature the pumps will work in before it malfunctions or the hose cracks? 


We have personally used it at -30C and it worked fine… it does pump a bit slower and of course if you twist the hose it will snap… We recommend storing your pump in a safe place out of the elements. We would also suggest using the 

12V power source 

in cold temperatures for faster fueling.
If You Have Any Other Questions, Please Contact Us via Chat or Email
Warranty
You are protected by our 30 Day Money Back Guarantee and Specific FULL REPLACEMENT Warranty Options: BRS Super Gas Pumps: 1 Year Full Replacement Warranty. BRS Super Battery: 30 Days, 2 Years, or 10 Years Full Replacement Warranty with NO PRORATION. BRS Super Charger: 1 Year Full Replacement Warranty. Fisher Price Power Wheels / Peg Perego Batteries and Chargers: 6 Months Full Replacement Warranty. Please contact us for all other product specific warranty options.