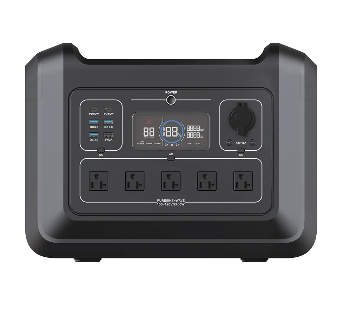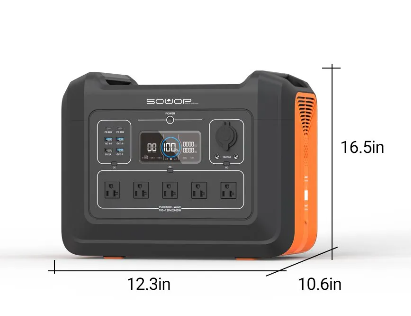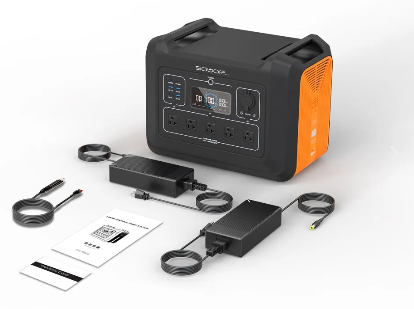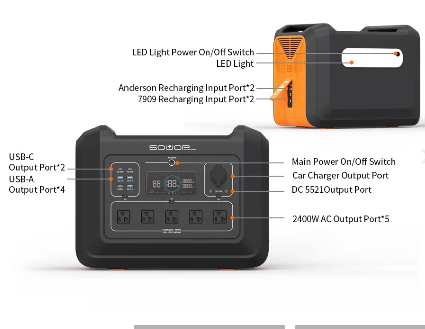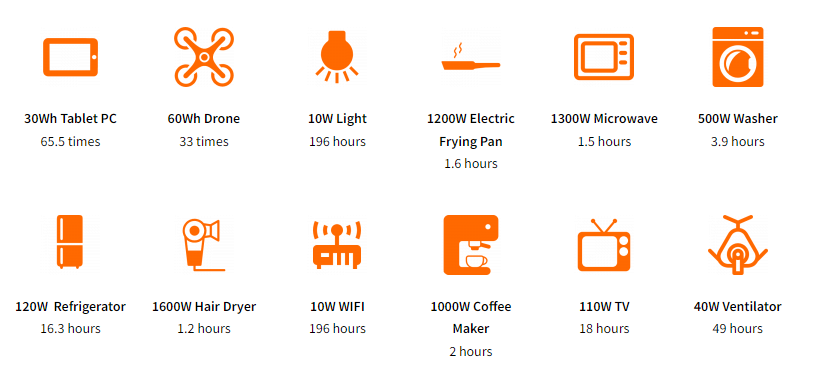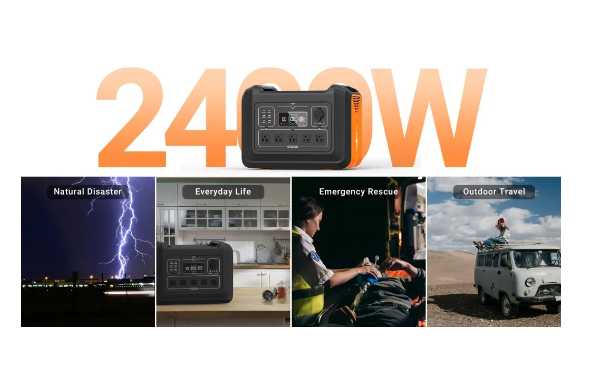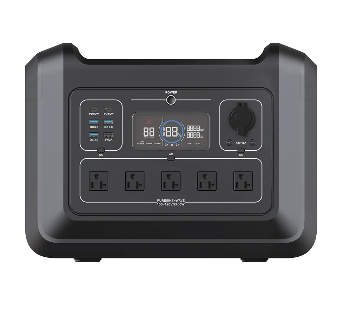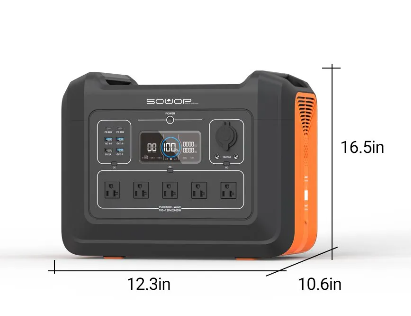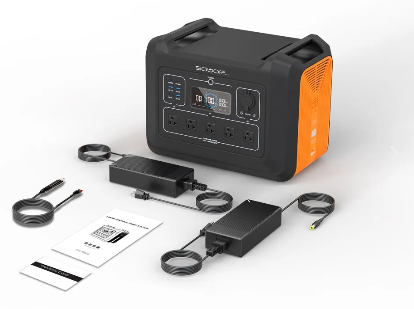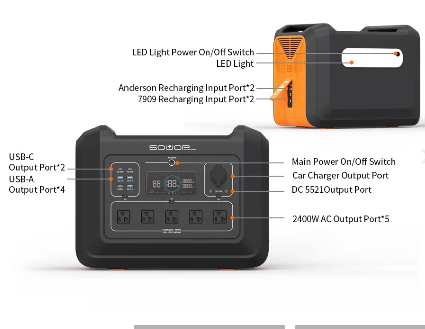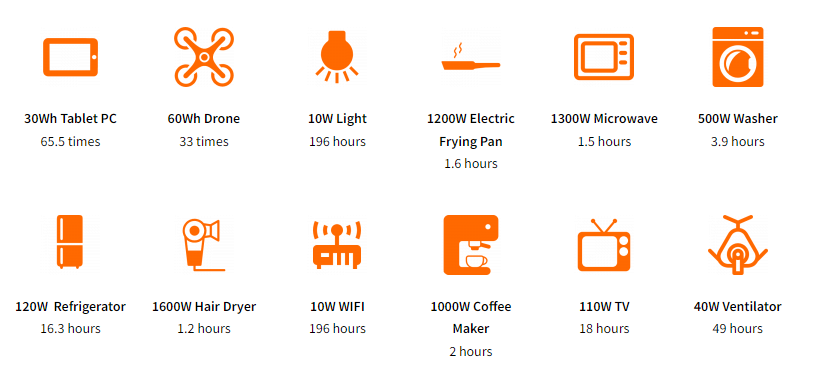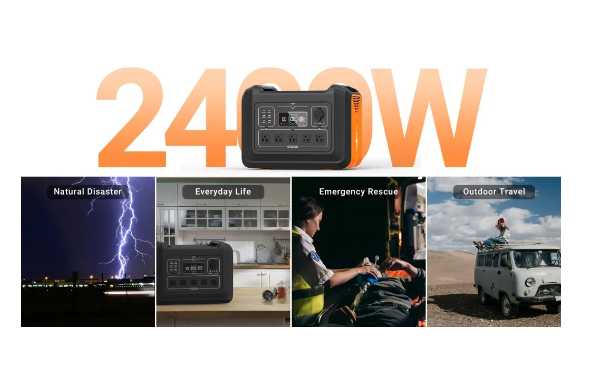 Product Description
Description
2400W portable power station has a one of largest energy storage capacities we offer
Whether it is a high-power device at home or a high-power device for outdoor work, it can continue to supply power and can be used as a backup power supply for power failure at home and field camping.
And it supports solar charging to store power for your devices anytime, anywhere.
14 output ports meet multiple devices

3 flexible ways to recharge

Provide over-current, over-voltage, and over-temperature protection

Environmentally friendly / No gas / Quieter / Cost-effective

Accept OEM and ODM   

[Perfect capacity]: Compared with 600W, 1200W and 1800W portable power stations, the 2400W portable power station has a larger capacity, reaching 2232Wh; it is equipped with an excellent battery management system (BMS), which is protected by temperature control, voltage protection, overcurrent protection and short circuit protection functions equipment, prolong the service life of the portable power station, and provide users with more protection.

 

 

[LiFePO4 battery power supply]: Compared with other lithium batteries, LiFePO4 batteries have a very important advantage – thermal stability and chemical stability, which can improve the safety of the battery. The LiFePO4 battery can provide 2500 cycles and more than 10 years battery life for the SOUOP portable power station.

 

 

[Supply power to 14 devices at the same time]:

 

SOUOP 2400W portable power station powerful output up to 14 devices, 697500mAh capacity. This all-in-one power station is perfect for outdoor parties, camping, and when your home is out of power. Even if there is a power outage at home, it can support the power consumption of home appliances in a short period of time.

 

 

[Outdoor Backup Power] : Binaural Design – Sturdy dual handle for easy carrying. And there are 3 lighting modes (Low-Full-SOS) that can be easily switched. The 7W high-brightness emergency flashlight on the back is suitable for calling for help in the wild, and can illuminate a large area. Great for outdoor camping and disaster prevention.

 

 

Technical Specification

 


 





Don't let losing power take you completely off the grid. Your fully charged

 

SOUOP

 Power can extend the runtime of these appliances (and more):

 


Perfect For:

Natural Disasters 

Everyday Life

Emergency Rescue 

Outdoor Travel & Adventures

 


In this age of electronic products, it is difficult for us to live without electricity, so a convenient power station is a perfect existence.

Long-lasting power outages during storm season and shelter-in-place orders.
Infrequent power outages, like sudden heat waves and storms.
Evacuating storms, fires and other emergencies that force you to flee.
Relaxing or camping outdoors and for long road trips
I have been using this pump all summer to keep my boat, lawn tractor and a whole bunch of other stuff filled up around here. I still use 5 gallon containers for their portability and even with 10 of those I'll have to fill them twice to get through the summer. This pump has been great for my needs. If you are sick and tired of having to hold a 5 gallon container of fuel in the air while attempting to get those funky nozzles to work, buy this pump.
Brad
So far it's working as well as I had hoped. Nothing is perfect when trying to transfer gas, but this does a very decent job. You need to make sure to lift the nozzle and hose up at the end of the fuel transfer to allow any residual fuel to run back into the tank or it will dribble out all over. It empties most of a five gallon gas can in a couple minutes without having to lift and hold the can up which is exactly what I wanted.
V. Thomas