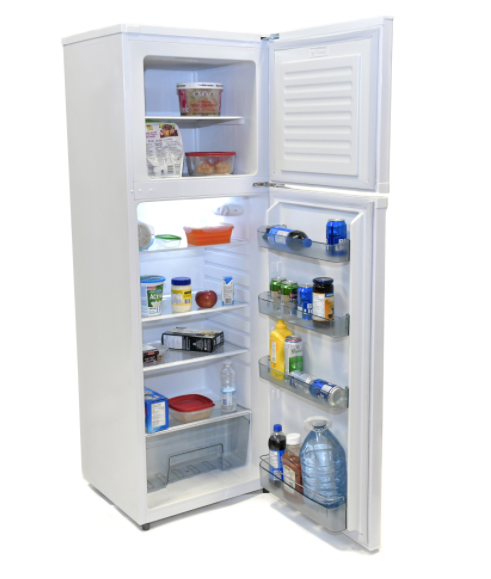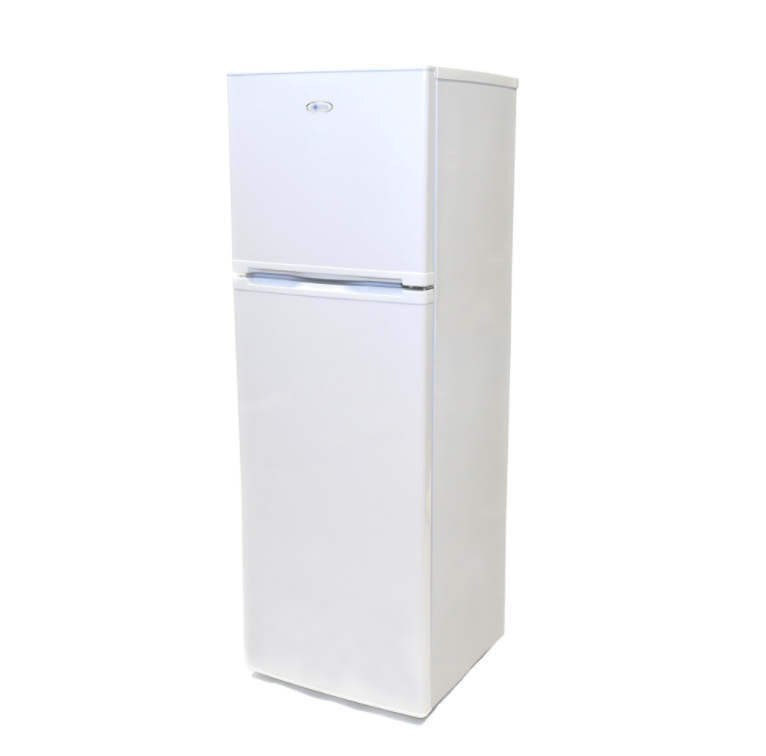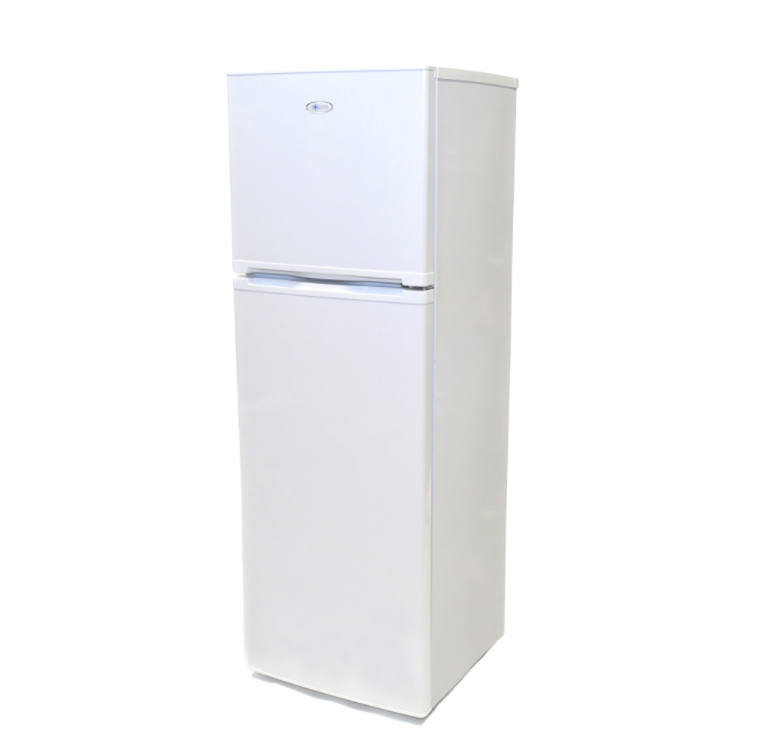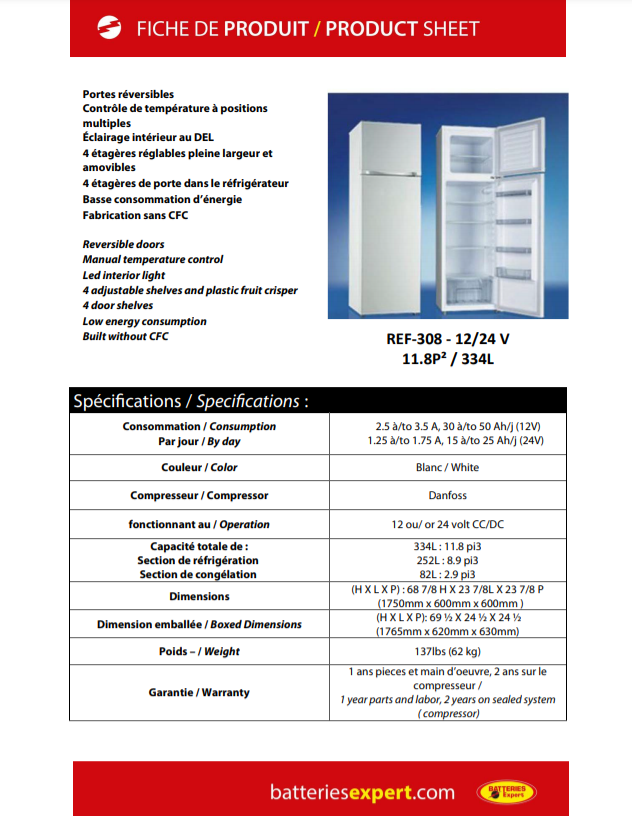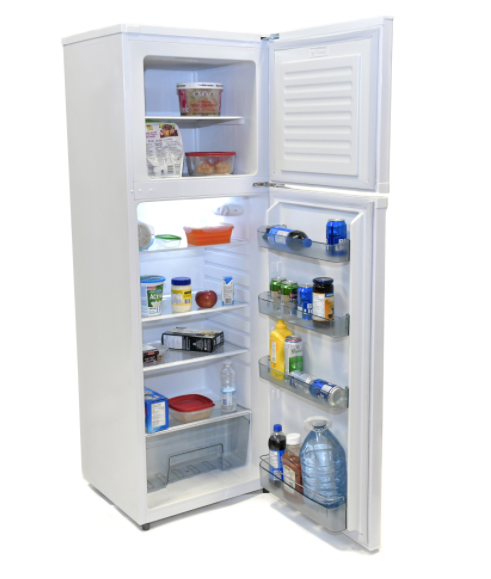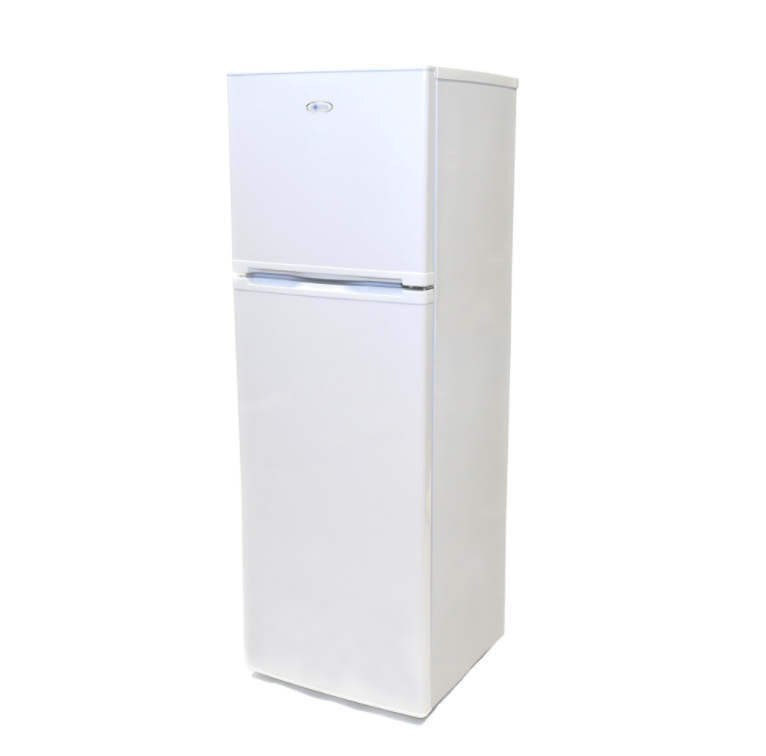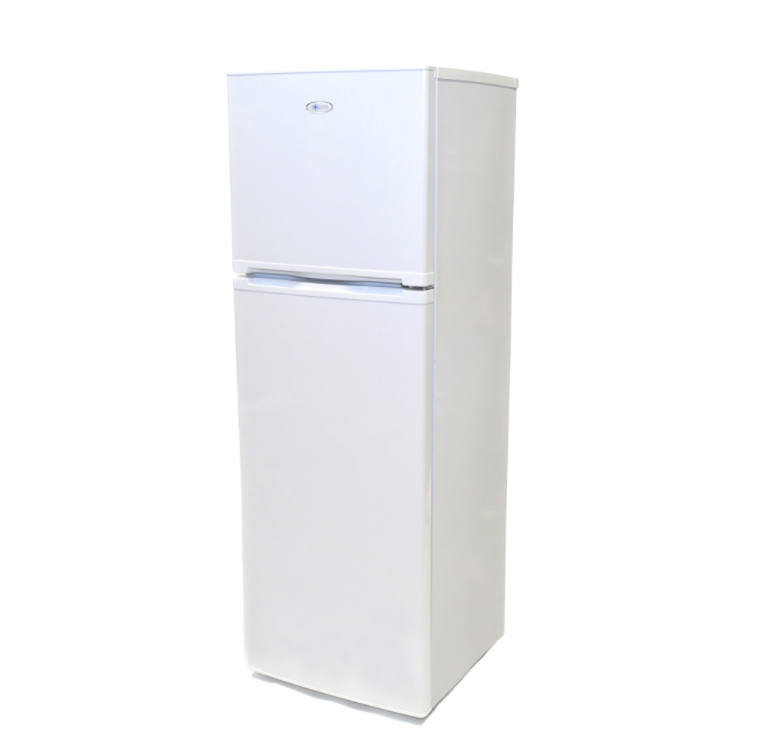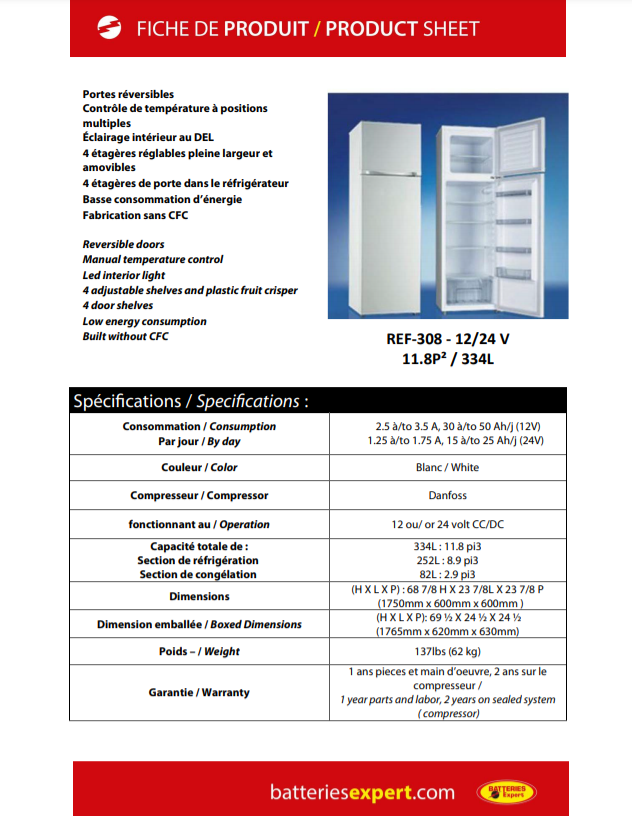 Product Description
Description
 12V / 24V Refrigerator / Freezer 11.8 CU FT for Home, RV, Cottage, Dorm, etc. Low Energy Consumption Fridge
Looking For A Full Size Compact Fridge That Fit In Tight Spaces? 
Our refrigerator can solve your problem. 
The design is very convenient to place in tight spaces.
Although it's compact, it has a capacity of 11.8cu ft. 
And it is divided into upper freezer and lower fridge, which is enough to meet your storage needs for various food and beverage items. 
Premium compressor provides a quiet operating system and the fast cooling function keeps your items cold. 
The fridge also boasts low energy consumption and is energy-efficient. 
Manually control your temperature settings to adjust to your preferred temperature
The LED light provides you with clear visibility at night.
The interior is equipped with removable glass shelves, fruit and vegetable baskets and side shelves for reasonable storing different foods. 
Features a reversible door to make it easy for you to install in various spaces. 
Key Product Features: 
Double Door with Freezer: Classic double door configuration allows you to store foods quickly and easily. Tight sealing strip locks air to ensure stable temperature. Freezer compartment keeps your food cold for a long time compared to ordinary compact refrigerators.
LED Lighting & Adjustable Temperature: When the refrigerator is opened, the internal LED light will automatically turn on to help you see all of your food and beverages. Manually control the thermostat and adjust to your preferred temperature. Premium compressor  quickly cools the refrigerator and ensures quiet operation.
Spacious Storage Space & Energy Efficient: 11.8 cuft storage space is sufficient to store all your food and beverages. Features two compartments to help you store different foods. The upper freezer area is used for placing perishable items, while the lower fridge has vegetable box and side shelves for vegetables, fruits and drinks. Designed for energy efficiency and low energy consumption
Adjustable Feet & Removable Glass Shelves: Height adjustable feet allows you to raise and lower to your desired height and also provides you with stability on any floor and prevents shaking when in use. Includes two removable glass shelves to provide space for different food and beverage items.
Reversible Doors & Compact Design For Tight Spaces: This 12v / 24v refrigerator has a compact design and is convenient for tight spaces. Reversible doors allow you to open the refrigerator from left or right, which is convenient  in small spaces such as home, RV, dormitory, office, small apartment, cottage, cabin and more
SPECIFICATIONS
Garantie / Warranty
12 mois
12 months
Numéro de pièce/modèle / Part/Model Number
Marques de certifications / Regulatory Certification Marks
I have been using this pump all summer to keep my boat, lawn tractor and a whole bunch of other stuff filled up around here. I still use 5 gallon containers for their portability and even with 10 of those I'll have to fill them twice to get through the summer. This pump has been great for my needs. If you are sick and tired of having to hold a 5 gallon container of fuel in the air while attempting to get those funky nozzles to work, buy this pump.
Brad
So far it's working as well as I had hoped. Nothing is perfect when trying to transfer gas, but this does a very decent job. You need to make sure to lift the nozzle and hose up at the end of the fuel transfer to allow any residual fuel to run back into the tank or it will dribble out all over. It empties most of a five gallon gas can in a couple minutes without having to lift and hold the can up which is exactly what I wanted.
V. Thomas