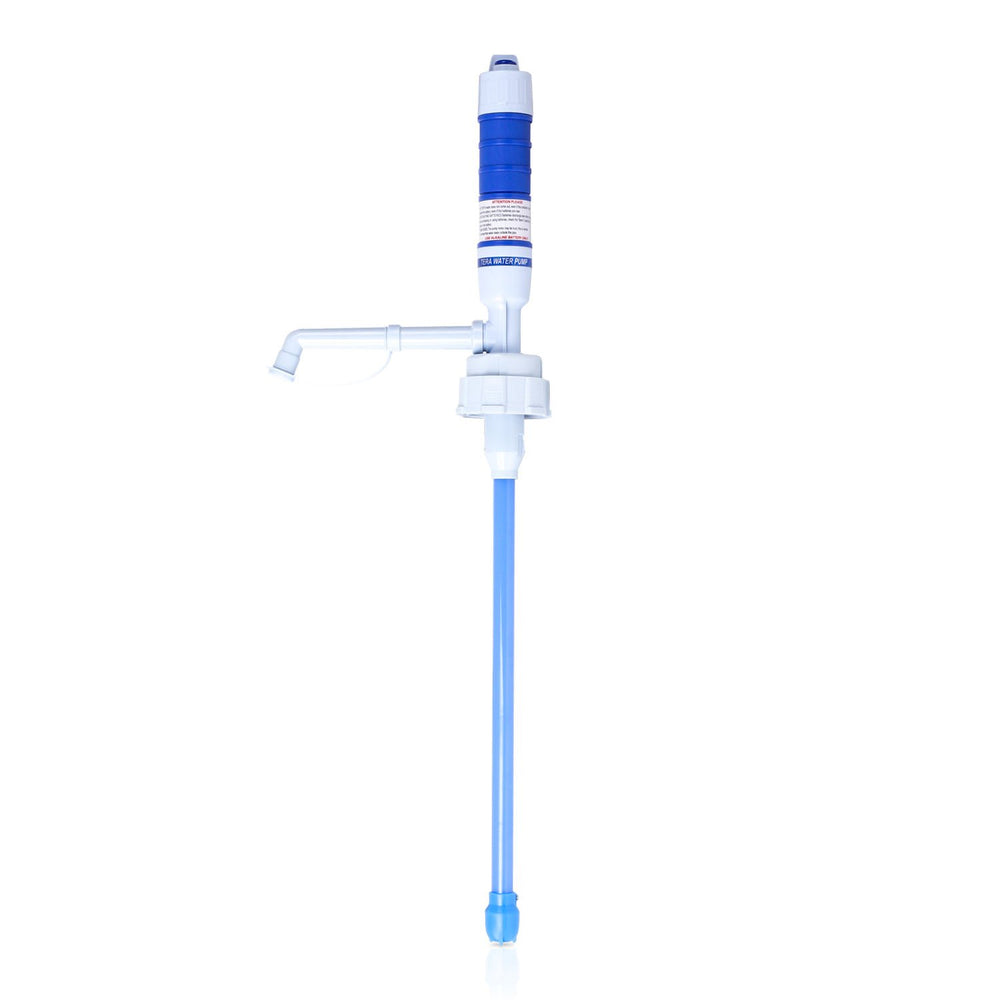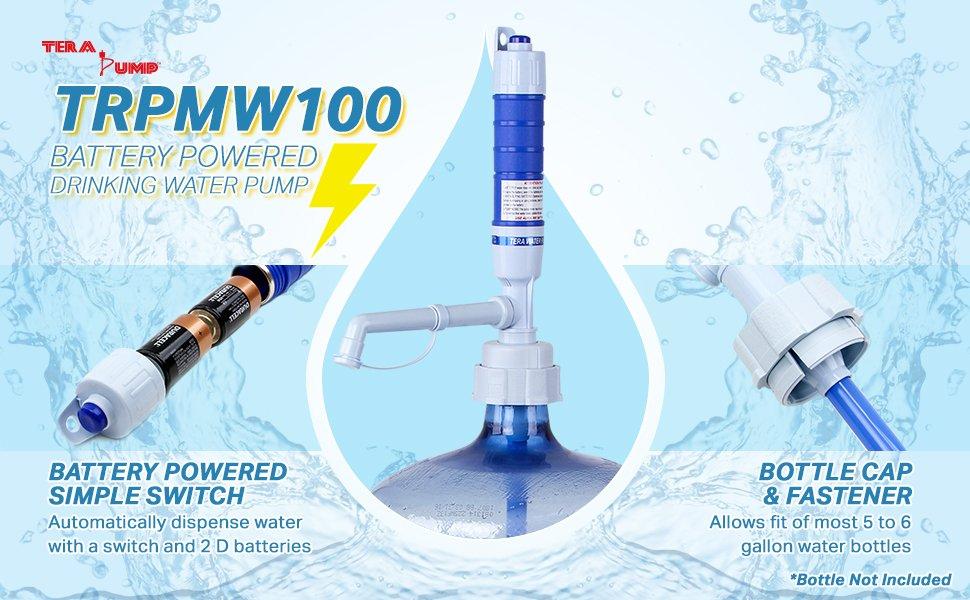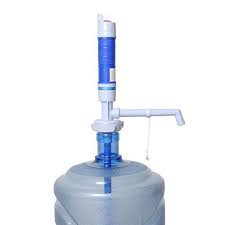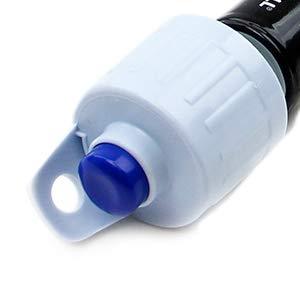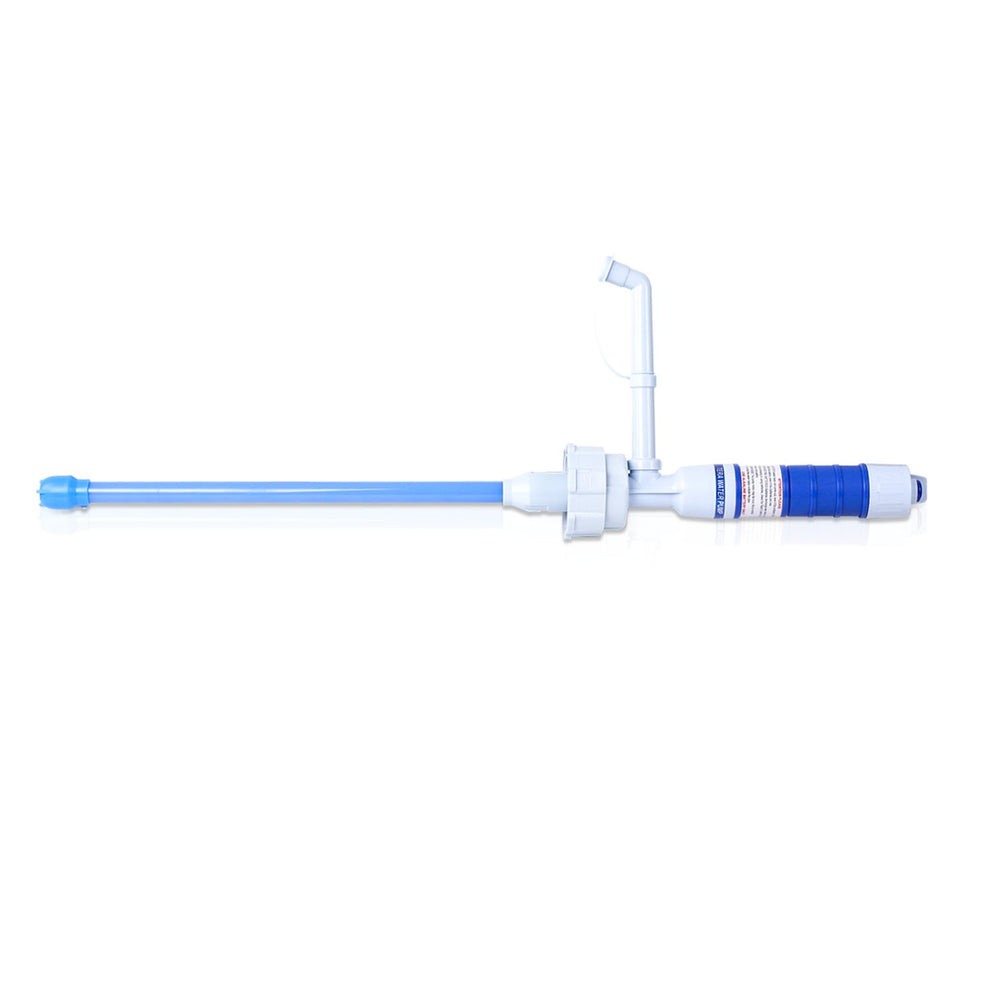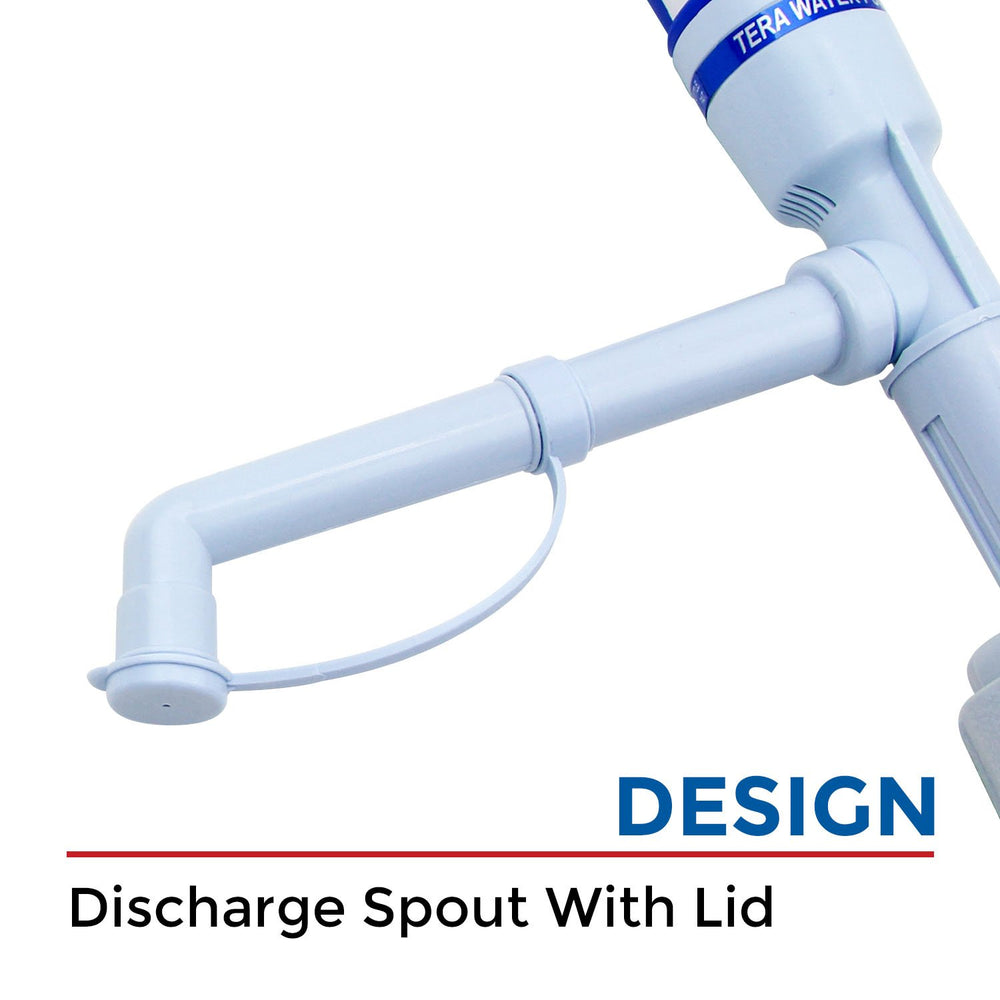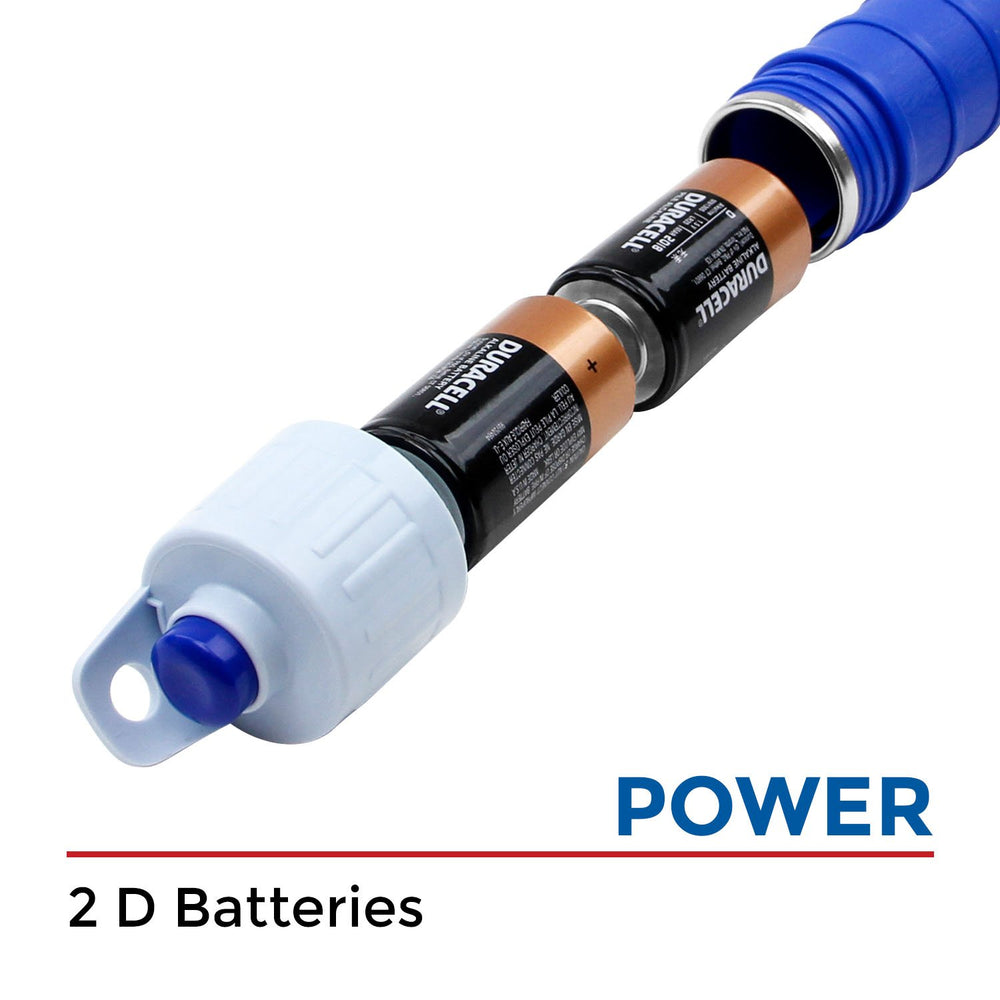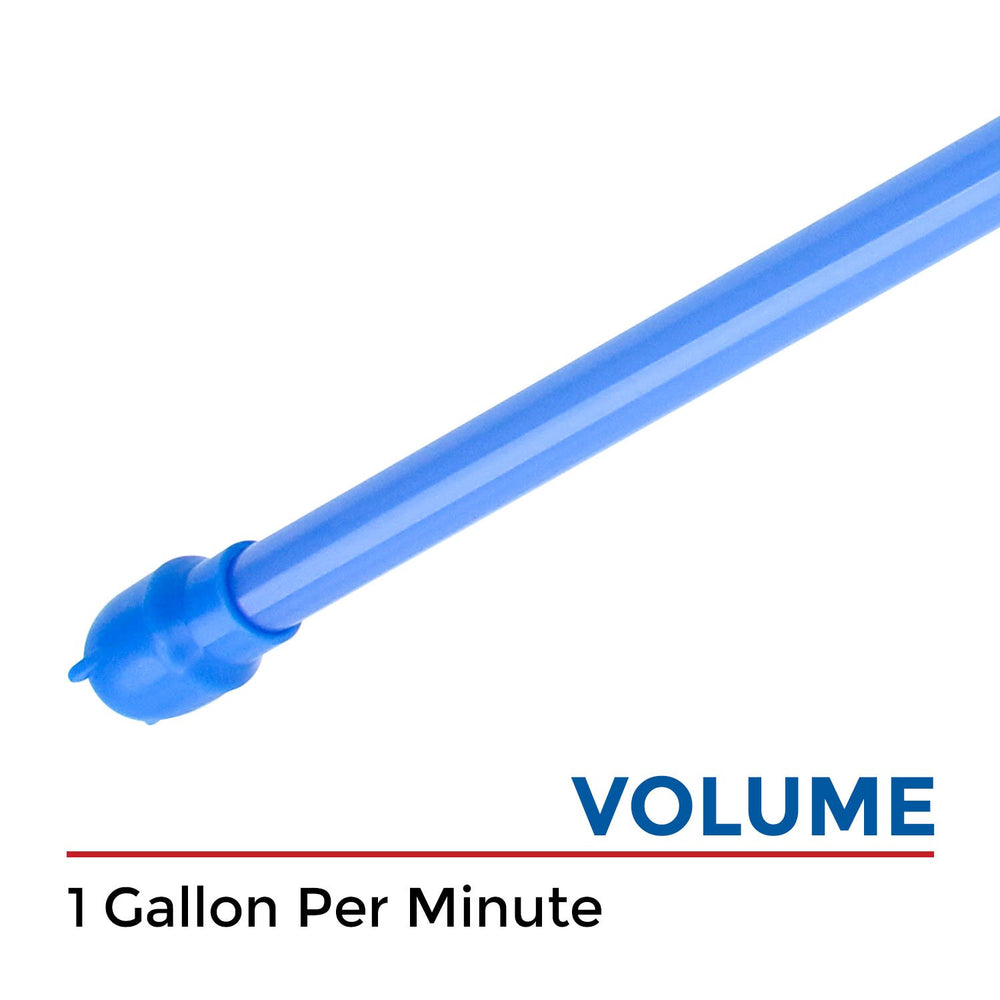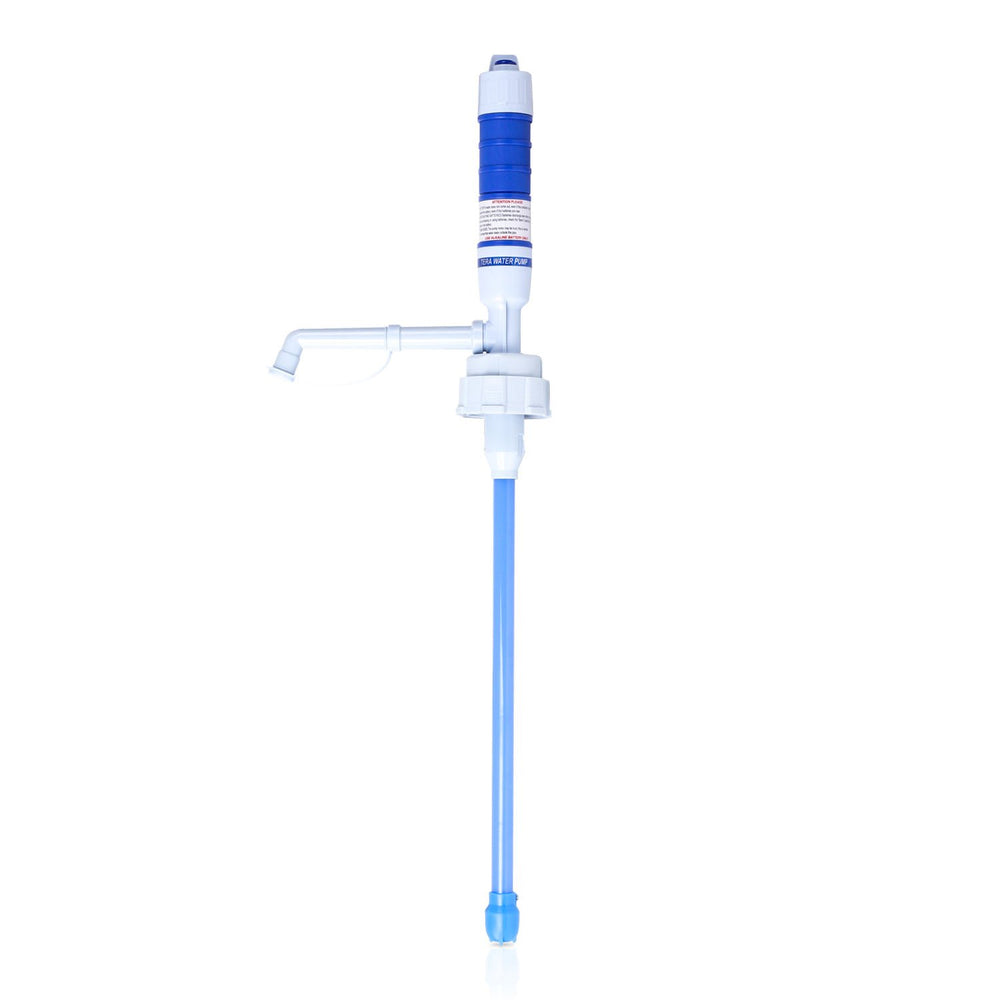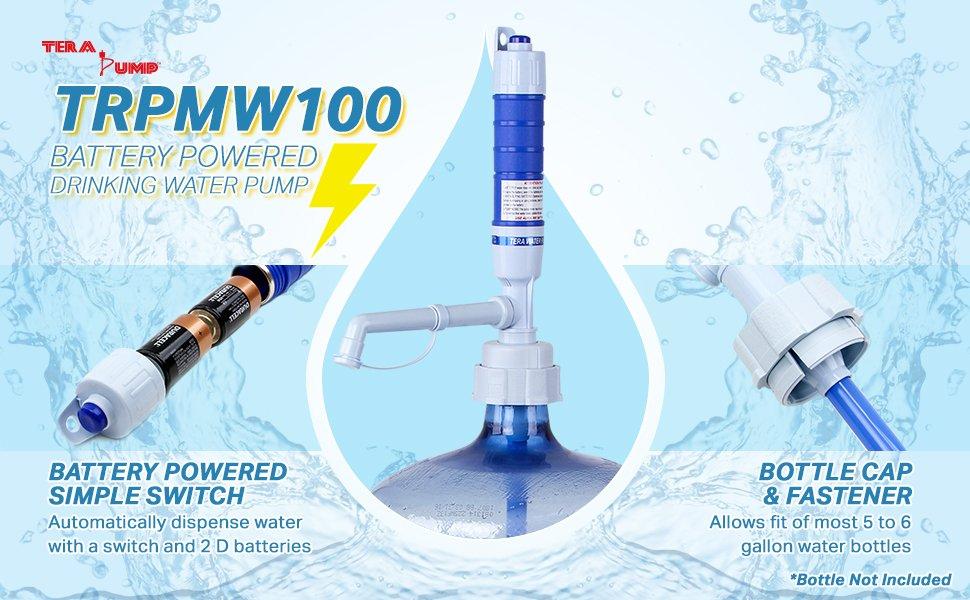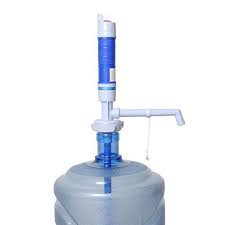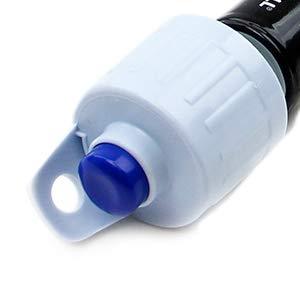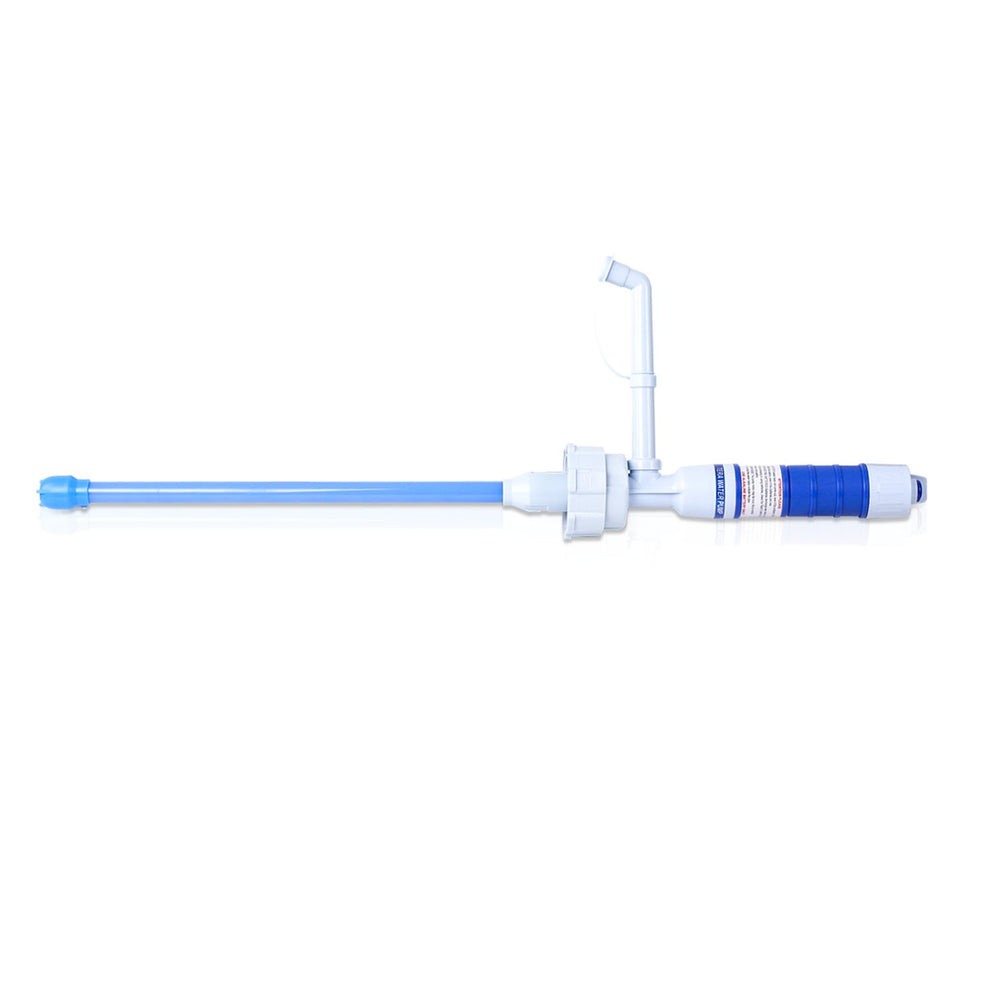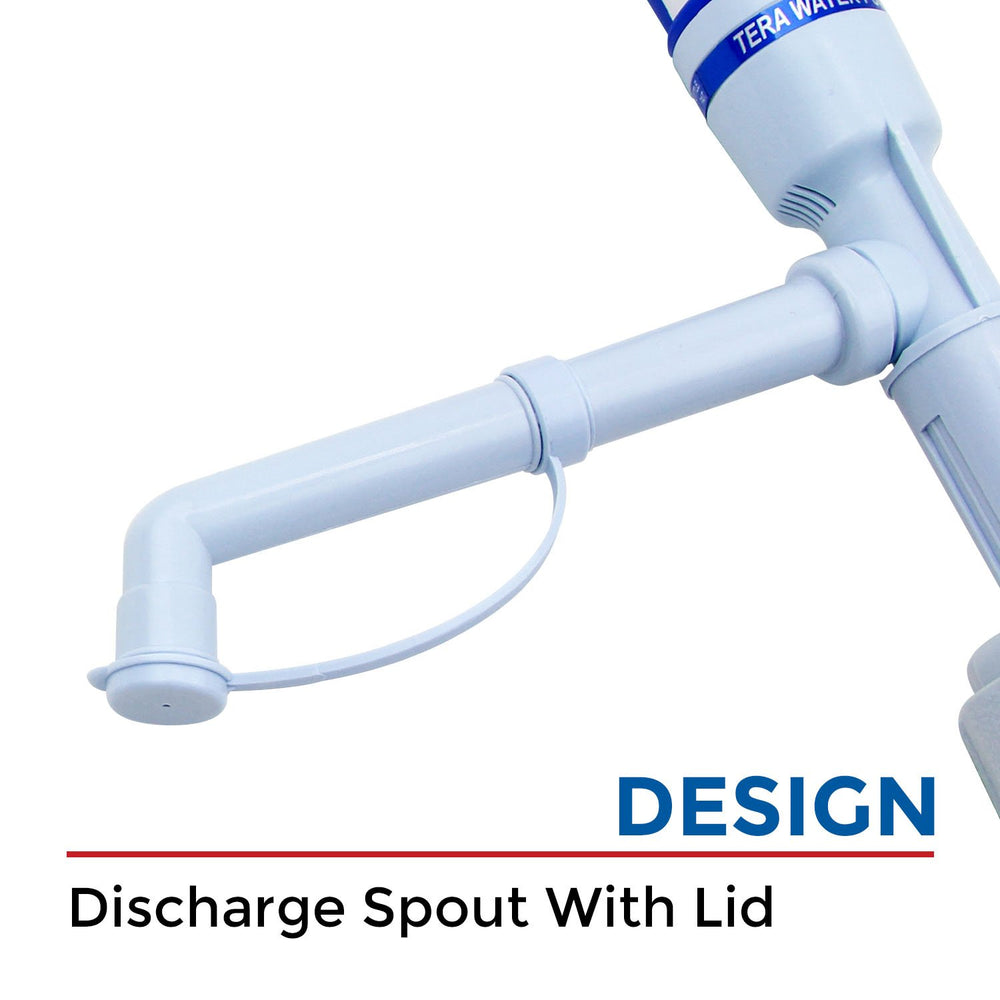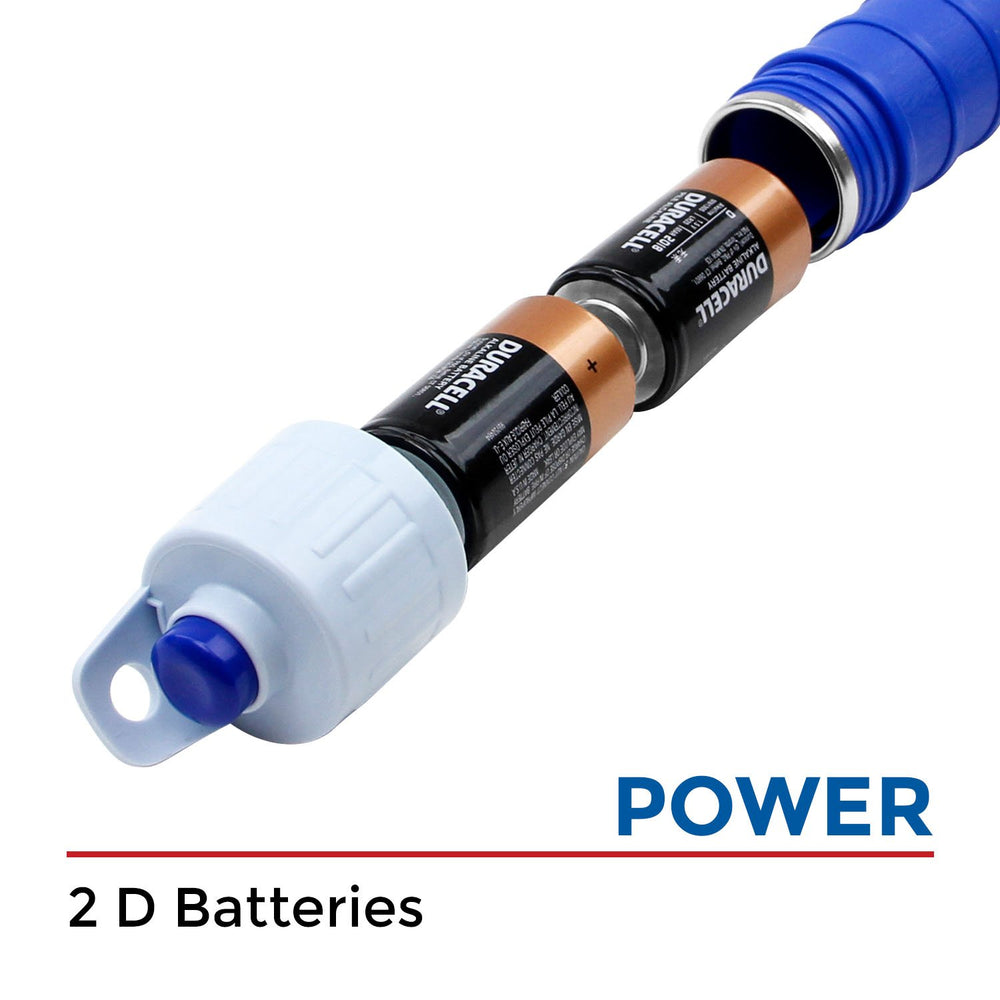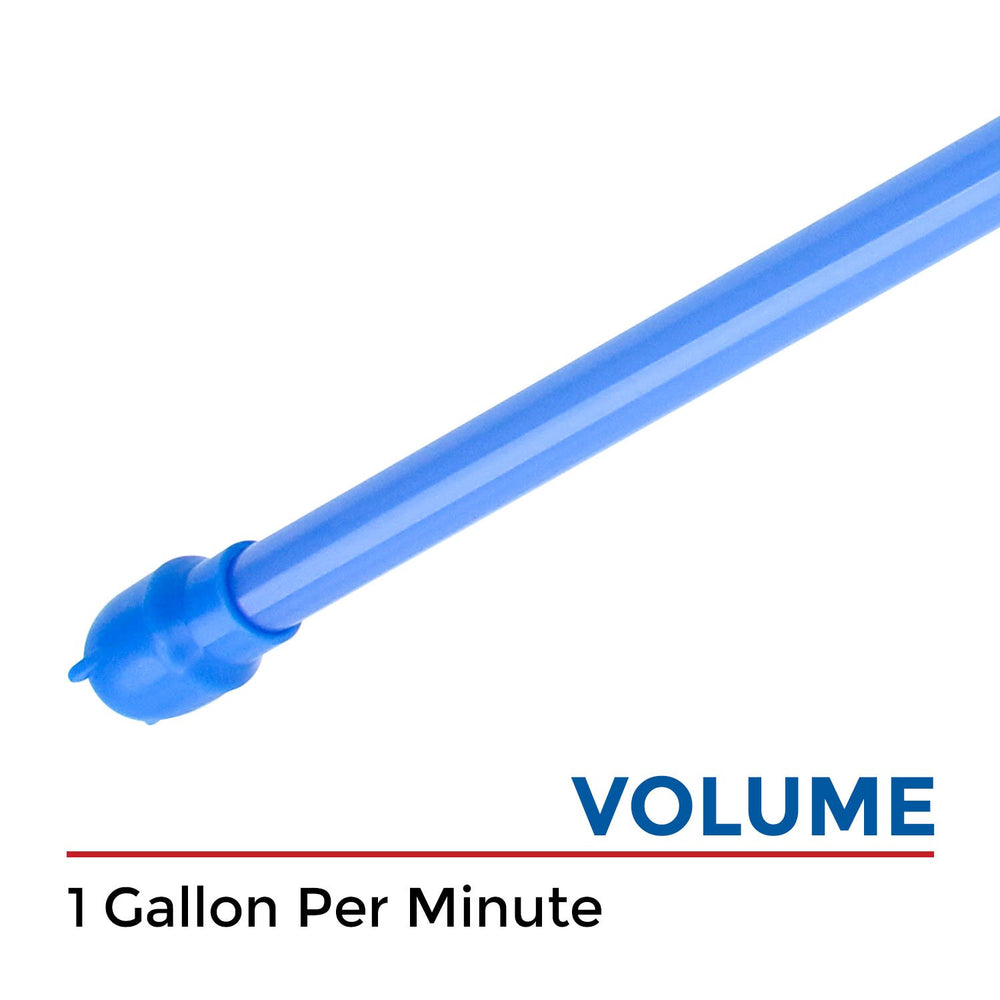 Product Description
Description
TERAPUMP TRPMW100
BATTERY POWERED DRINKING WATER PUMP
Have you ever wanted to fill your glass with water at the click of button?
...Or has your hand ever got tired trying to fill up an empty container with water? 
If you answered yes to any of the above, then you're going to love the TRPMW100 - battery powered water bottle pump.  Fill your cup up with water in matter of seconds. 
TRPMW100 FEATURES:
The Sanitizing Cap prevents germs and insects from getting inside your water bottle. 
BPA Free - you don't have to worry about harmful chemicals seeping into your water. 
Pumps 1 Gallon of Water Per Minute - 1 GPM for fast filling. 
Powered by 2 D Batteries 
FITS: 
✔️ Most 5-6 gallon crown top water bottles
DETAILS:
Dimensions: 29 x 3.5 x 3.5 Inches
Capacity: 2.0 Liters Per Minute about 1 GPM
Operation Temperature: 140°F (60°C) to 32°F(0°C)
Main Material: ABC, P.E, P.C., Acetal, Stainless
Fit Various Bottles
Made of high quality food grade plastic - BPA Free
Long lasting operating life
1 Year Warranty on Defects
COMPATIBLE WITH:
✔️ Bottled Water
✔️ Low Viscosity Drinks
✔️ Sports Drinks 
✔️  Alcoholic Drinks
❌ NOT COMPATIBLE WITH:
Highly corrosive media with Gasoline, Water based & other corrosive media
ABOUT THE TERAPUMP TRPMW100
The TERA PUMP TRPMW100 is an affordable BATTERY OPERATED pump for drinking water. 
Transferring liquid out of a 5-6 gallon bottle can be a pain! 
Safely use this portable TERA PUMP TRPMW100 to siphon or transfer drinking water anywhere.
The TERA PUMP TRPMW100 is an affordable drinking water pump designed for quick and easy emptying of water gallon bottles various sizes. 
The TRPMW100 eliminates the lifting of large, heavy, water bottles and spilling water. 
No more lifting big and heavy water dispensers!
The TRPMW100 is also BPA Free so you don't have to worry about harmful chemicals seeping into your water... 
How To Operate: 
*Please clean the outside of the pump with a soft cloth using a mixture of water and mild detergent. 
Insert batteries and run clean water through pump for at least 30 seconds before using.
Step 1: Unscrew the cap on the pump handle and insert two "D" size batteries checking the polarity into the compartment.
Step 2: Adjust the bottle cap to the height of container and fix the pump with the fastener. Make sure to keep the tube cover 1/4" to 3/4" above the bottle of container for the best performance.
Step 3: Assemble the discharge spout firmly to the discharge hole
Step 4: Click the switch to turn on the pump and click again to stop. To use just in short time, push down a little and hold the switch
 *Water Bottle Not Included*
quicklink
terapump battery powered transfer pumps fuel transfer pumps gas transfer pump jerry can pump battery operated liquid transfer pump pump for fuel transfer
I have been using this pump all summer to keep my boat, lawn tractor and a whole bunch of other stuff filled up around here. I still use 5 gallon containers for their portability and even with 10 of those I'll have to fill them twice to get through the summer. This pump has been great for my needs. If you are sick and tired of having to hold a 5 gallon container of fuel in the air while attempting to get those funky nozzles to work, buy this pump.
Brad
So far it's working as well as I had hoped. Nothing is perfect when trying to transfer gas, but this does a very decent job. You need to make sure to lift the nozzle and hose up at the end of the fuel transfer to allow any residual fuel to run back into the tank or it will dribble out all over. It empties most of a five gallon gas can in a couple minutes without having to lift and hold the can up which is exactly what I wanted.
V. Thomas